Charity Airplane Rides
with Philip Greenspun

Site Home : Flying : One Article

---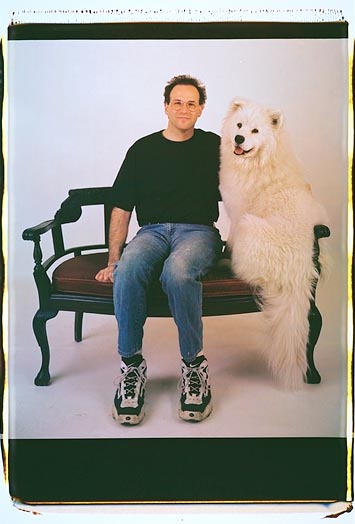 This page explains the offer of a sightseeing helicopter ride with Philip Greenspun, to be auctioned for charity.

What's it like? Listen to a 30-second voicemail message, used by permission, from a friend whom I took up and down the Concord River: http://philip.greenspun.com/flying/testimonials/bonnie-helicopter-ride.wav
The Pilot
Your pilot is Philip Greenspun, who holds an FAA Commercial pilot's certificate with instrument, multi-engine, single-engine seaplane, and helicopter ratings. Greenspun has more than 1300 hours of flying experience including trips from Boston to Alaska (twice), Mexico, the Caribbean, Labrador-Newfoundland, and back. Born in 1963, Greenspun studied engineering at MIT, receiving bachelor's, master's, and a PhD in Electrical Engineering and Computer Science from that school.

Greenspun is also an FAA-certified flight instructor and teaches airplane flying, instrument flying, and helicopter flying at East Coast Aero Club at Hanscom Field in Bedford, Massachusetts.
The Helicopter
We will be flying in a Robinson R22 helicopter. This is a simple modern 2-seat helicopter with excellent visibility through a large Plexiglas bubble. This is the world's most popular helicopter, with over 4000 having been produced since the late 1970s. The particular R22 that you'll fly was purchased factory-new by Greenspun in December 2005 and flown by him back to Boston over 8 calendar days (6.5 days of sunrise-to-sunset flying).

The doors are removable, so if the weather is warm and you want to take good pictures, we can fly with your door off.
Who does the flying?
The R22 is equipped with dual flight controls. If you want to try your hands and feet on the cyclic, collective, and pedals, we can climb up to a safe altitude and you'll see what it is like to fly a helicopter (hovering is the hardest part, but we can save that for another day). If you're not interested in flying and want to concentrate on taking pictures, we can remove the controls on your side.
When we fly
Wind and mid-day heat produce a lot of turbulence here in New England. So it is best to fly on a day that is forecast to have calm winds. Early mornings are usually the least windy and therefore calmest time of day.
Starting Airports
Greenspun and the Robinson are based at Hanscom Air Force Base in Bedford, Massachusetts. This is near the intersection of Rt. 128 (I-95) and Rt. 2, about 15 miles NW of downtown Boston.
Where we go once airborne
Taking off from Hanscom/Bedford it is often possible to get permission to fly right over downtown Cambridge and Boston to take photos. This airspace is owned by Logan Airport and they are generally very accomodating unless unusual winds force them to direct landing airplanes over the city instead of over the water (baseball games at Fenway also interrupt our fun because the sports teams owners used the events of September 11th to obtain a flight restriction that they had been seeking for many years (they didn't want banner-towing airplanes to interfere with their own in-stadium advertising)). During foliage season there are beautiful nearby hills and river valleys. A personal favorite is to fly down the Merrimack River to the beach at Plum Island then fly at 500' over the beach to see the houses and then Cape Ann, including the Crane Mansion, Rockport, and the port of Gloucester.
How many people can fly
The R22 is a two-seat helicopter. It was designed in the 1970s before the obesity epidemic hit America. The quarters are cramped and the weight capacity is low. The bottom line is that I can only take someone who is less than 6'2" tall and under 210 lbs.

[In June 2006, I am taking delivery of a Robinson R44 four-seat helicopter that is roomier and can handle heavier passengers.]
Safety
I'm not a daredevil and the Robinson is not certified for aerobatics. We won't be doing loops or any scary abrupt maneuvers. Helicopters have a bad reputation for safety and there is no question that it is safer to sit at home on the sofa than to be flying through the air at 90 miles per hour. Most helicopter accidents are due to bad weather, night flying, flying low and hitting power lines, or trying to land in a friend's backyard where there are a lot of trees and power lines obstructing the approaches. We will be flying during the daytime in good weather and taking off and landing only at airports, which are vast open spaces cleared of obstacles.
To the charity
If the underbid is at least $500, feel free to "split the donation" and sell a second ride to the underbidder. (To be concrete, if Joe Smith is the highest bidder at $750 and Mary Jones is the next highest bidder at $700, you take $750 from Joe and $700 from Mary and I give both of them rides.)

The typical R44 charters out for $250 per hour, so you can put down the value of the donation at $250.

Winners can contact me directly via the email address at the bottom of this page or by calling 617-864-6832.
To my fellow pilots and helicopter owners
If you would like to use this page as a model for your own Web site, please feel free to do so with hyperlink credit back to http://philip.greenspun.com.
---
Text and photos (if any) Copyright 2006 Philip Greenspun.
---
philg@mit.edu