---
I'm much happier behind the camera than in front of it, but right in Chapter 1 of my book on Web publishing I wrote that personal home pages should have pictures of the publisher.

In order to delay the inevitable, let's delve into my photographic roots. Here are some pictures I took of our family. My brother Harry is wearing a Harvard T-shirt and we're up in Boston in front of my Mom's father's hardware store, leading me to believe that this was taken in 1976 when we all went north for my Dad's 25th reunion at Harvard.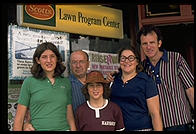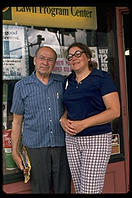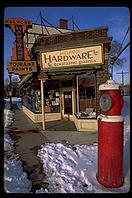 (the right-hand photo is of the Melrose Hardware in 1994, still in business on Wyoming Avenue)
Here are some 1990s photos of my dad's mother and mom's father (with Alex):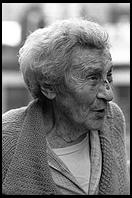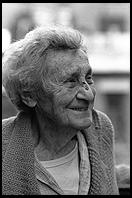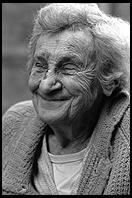 Here are some truly dreadful photos of me taken before I realized that I should never let myself be seen without a dog.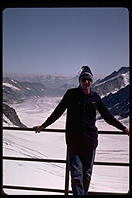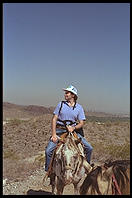 The Post-Dog Epiphany Era
Me and Paul, in New York, August 1995

Of course, Paul isn't a dog but he does cover my carcass rather effectively

[credit: Ch&eacute Graham]
Better photos
As of October 1997, there were 7000 other photos on my Web server. Because I was behind the camera instead of it front of it, all 7000 have one thing in common: they look much better than the photos you see on this page!

For comprehensive tours of my photo collections, start at either my travel page or my photo page.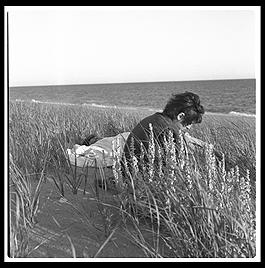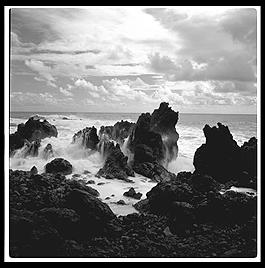 ---
philg@mit.edu