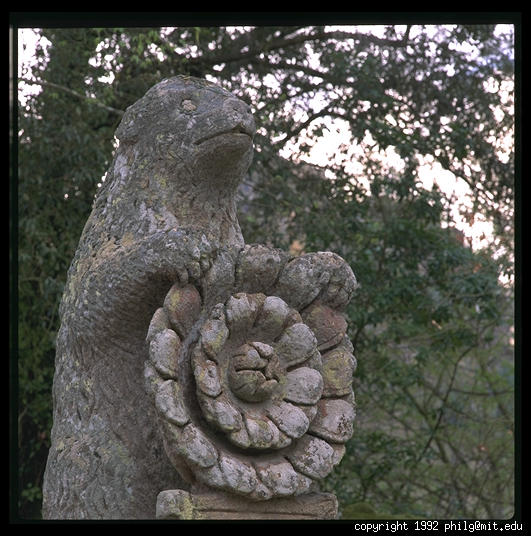 Available as a 1000x1500 pixel JPEG. The original PhotoCD file may be available.

Parco dei Mostri (park of monsters), below the town of Bomarzo, Italy (1.5 hours north of Rome). This was the park of the 16th century Villa Orsini and is filled with grotesque sculptures.

Rollei 6008, Fuji Velvia

copyright 1992 philg@mit.edu

Note: you can personalize this site. If you want to change the default image size that you get after clicking on a thumbnail, then just tell us what you'd prefer.
---
philg@mit.edu