Fulton Fish Market
by Philip Greenspun.

Home : Travel : New York : One Vignette
---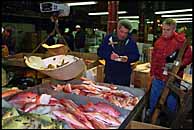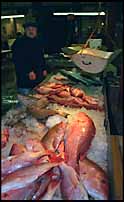 If you get down to the South Street Seaport (just south of the Brooklyn Bridge) at 5:00 am, you'll find hundreds of New York City restaurateurs and fish mongers.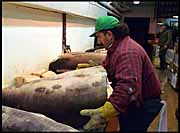 After a particular swordfish is chosen, there is a little wrestling action.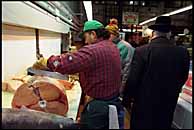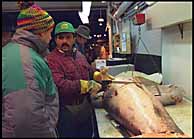 Even if you have a big knife, it might not be big enough for a 1000 lb. fish. Perhaps you need a fish saw.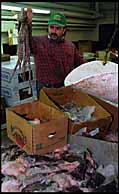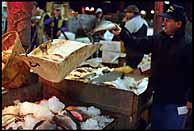 You see a lot of people weighing things.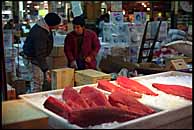 Maguro sushi?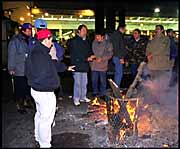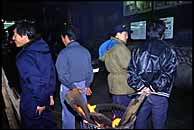 How would you like to work with iced fish in an open-air market when the temperature is 20 deg. F outside?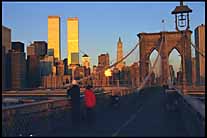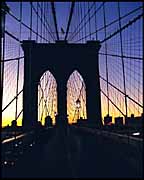 A little stroll across the Brooklyn Bridge at sunrise should get your blood moving again.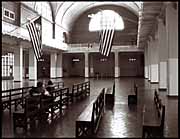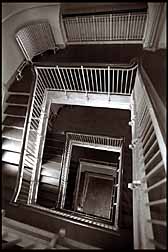 And afterwards you can go the Battery to catch the Circle Line boat to the Statue of Liberty and the new Ellis Island museum.


---

Up to the Cover Page
---
Text and pictures copyright 1995 Philip Greenspun
---
philg@mit.edu