December 21, from Wellington, NZ
I survived 11 SCUBA dives over three days, living on a boat filled with Swiss-German guys over the Great Barrier Reef. My dive buddy was Yoshito, a super tough Japanese dive instructor with 1000 dives to his credit, plus black belts in judo and karate, technical mountain climbing experience, and months of hanging out in the bush studying animals.
---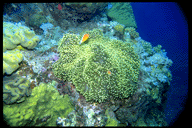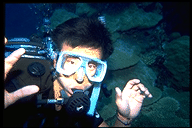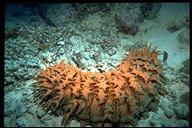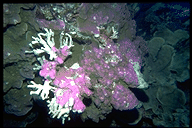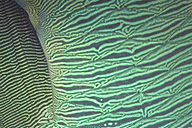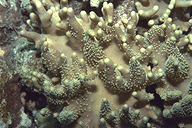 ---
After diving, I went up to the world's oldest rainforest, north of Cairns, to hike amidst the dense jungle and dodge the 1.2 million crocodiles. The nicest thing about this jungle is that the long dry season had rendered it entirely mosquito-free. I also went sea kayaking and discovered that the guy who invented the sail was pretty smart.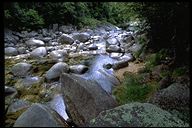 Finally, I rented a car and toured the waterfalls of the Atherton Tablelands in heavy rain and fog. My companion was a prim South African woman who, though unlicensed to drive herself, felt free to laugh at my attempts to drive on the left, shift with my left hand, and use my right hand to operate the turn signal. I really impressed her with the value of an M.I.T. Master's in EE: I left the lights on for an hour and drained our rental tin can's battery. Diana took it all with good humor as I got some Aboriginals to push us (failed) and then got some Australians at a service station to jump us (for free -- nice guys like you'd find in the American Mid-West). The next morning I impressed even myself by plugging my 6x6 camera battery charger into 240V without first resetting the transformer tap (not everything has a switching power supply like the beloved PowerBook). I'll try to find an EE lab so I can fix it.
---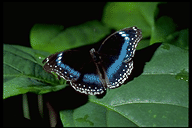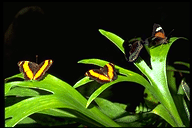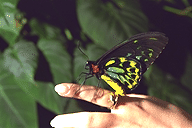 Diana holds a butterfly.
---
I went whitewater rafting the next day, surviving a boat capsize and Class V (risk of death) rapids. On five hours of sleep, I packed up and came here to New Zealand. My first impression of the place was great: blue sky (the rainy season was just arriving in Australia as I left), efficient and friendly services, McDonald's right in the airport (and cheaper than in Cambridge). It is light from about 5am until 10pm.
Maybe it is because I came from Australia rather than the US, but I was not sprayed with bug spray upon landing in Auckland. The New Yorker ran a funny cartoon on the subject (105K GIF).
---

January 11, 1993 message

Back to NZ home
---
philg@mit.edu