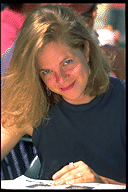 Nikon 80-200/2.8 AF lens
by Philip Greenspun; created 1995
---
The 80-200/2.8 is one of the joys of the Nikon system and is mandatory for any serious user. It is almost as sharp and contrasty as the Nikon prime lenses in the 80-200 range. The constant aperture makes it convenient to use with studio strobes. This is a review of the older one-touch version of the lens. The newer lens is mentioned at the end and by readers in the comment server.
Fashion/Portraits
Although the 300/2.8 is an important tool for a fashion photographer, the 80-200 is a more basic and versatile item. Even in the studio, it is very convenient to be able to go from a full-length shot to head-and-shoulders simply by touching the lens. The image at top was done with an SB-24 fill flash on a 8008 body; Fujichrome Velvia.
Animals
You'll have to do like the calendar and greeting card photographers and stick to either zoos or "wildlife model ranches" if your biggest lens is an 80-200. Nonetheless, one can do some reasonable work with this focal length. The image of the owl (below right) was taken in the National Zoo with a fixed Nikon 180 AF.
Landscape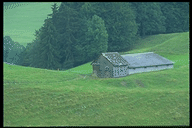 For isolating details or compressing features in landscape photography, the 80-200 is perfect. The image at right is slightly soft due to handholding at dusk close to 200. Note that the image could not have been made at all with a consumer zoom lens and its f/5.6 aperture at 200mm. Nikon 8008/Fujichrome Velvia, f/2.8 and 1/125. Gruyere, Switzerland.
Autofocus... NOT
It takes about four seconds for a Nikon 8008 to rack the 80-200 from close focus to infinity. That's enough time for your subject to get up and move to Schenectady. The 80-200 is a big heavy lens without internal focus and the camera is trying to turn all of this with a tiny little screwdriver blade protruding from the body. I don't really know anyone who has successfully used an 80-200/2.8 in AF mode.
Using the lens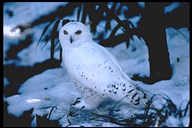 You'll want to keep this lens with you at all times. Unfortunately, it weighs 3 lbs so you'll be developing some new muscles and/or skeletal deformities should you attempt this. Remember to hold your rig by the lens and not by the body; otherwise you risk warping the camera's lens mount.
The Nikon is a one-touch zoom, i.e., the same ring controls both magnification and focus. Push in and out on the ring to adjust focal length; twist to focus. If you point the camera down or up, you will learn the meaning of "zoom creep" as the focal length bangs into one of the ring's limit stops under the force of gravity. The one-touch zoom also seems to keep Nikon from putting a tripod collar on this lens. There are a few aftermarket collars on the market but I haven't tried any of them. I often used the 80-200 with an 8008, 6006, and F4 on a tripod and never noticed any warping of the lens mounts on the bodies. Still, the setup is not exactly what you'd call balanced.
[Note: Kirk Enterprises makes what looks like a nice "EZ-360" tripod mount ($185). You can rotate the lens/camera 360 degrees and the base is itself an Arca-style Q/R platform (it also can screw into a standard tripod head). Kirk is at (800) 626-5074.]
The price
You can buy an 80-200 for under $1000, which is rather a bargain when you consider that the Canon equivalent is $1500. Also, the resale value is pretty close to what you pay for a new lens; these lenses are in constant demand from professionals. You can buy cheaper alternatives from Sigma and Tamron that are probably OK. Tokina makes a substantially cheaper 80-200/2.8 that does not test out particularly well (and I'm generally skeptical of Tokina's "professional" lenses after a low contrast experience with their 28-70/2.8). Personally, I don't think there is any reason to consider anything other than genuine Nikon. The price is fair.
The new version
In 1996, Nikon introduced a new version of this lens. It is a two-touch design (separate focus and zoom rings) with a tripod collar. Supposedly the optical design is slightly better and the AF is much faster (though still not internal focus or AF-S like it should be).
---
philg@mit.edu