John Fracisco
Philip Greenspun's Homepage : Community member
---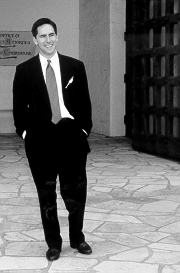 A member of the Philip Greenspun's Homepage community since March 4, 1999
If you were to log in, you'd be able to get more information on your fellow community member.
Static Page Comments
October 29, 1999, on Converting from Microsoft Word to HTML:

Everytime I create an HTML file using the built-in HTML "converters" in MS Office97, I need to open the .htm file (another annoyance courtesy of Microsoft) in NoteTab Light, and strip out all of the extra junk in the file (e.g. STYLE="vnd.ms-excel.numberformat:$#,##0") for every special number/date format produced by Excel or Access; not to mention all of the Font Face tags. By manually stripping the extra labels, I am able to get rid of several thousand bytes of extra ASCII garbage that does not add anything to my HTML. It's an extra step, but since I know that most people that look at my files are using dial-up from home connections, it is the least that I can do.
---
philg@mit.edu