---
Here are some photos from my three-week trip to Chile (Dec 26-Jan 15, 2005).

Arrival at Santiago airport and picked up by Jorge (kind reader of this site) and served lunch at his family's house...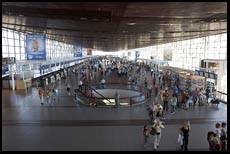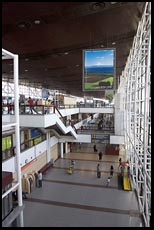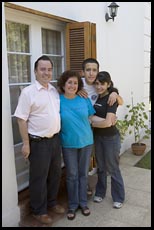 After a few days in Santiago, rode the luxury Tur-Bus for 1:45 to Valparaiso, a UNESCO World Heritage port city.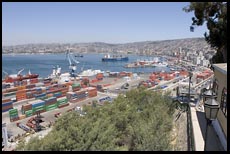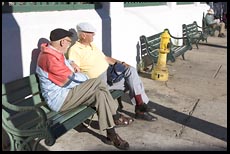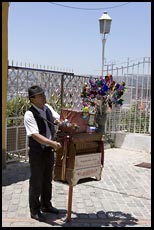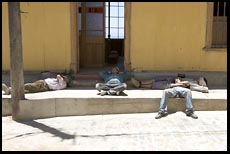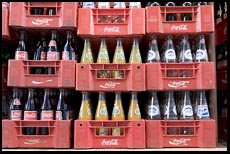 The south of Chile can be cold and wet, even in mid-summer. So the next bus was pointed north toward the beach town of La Serena.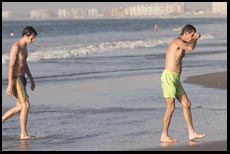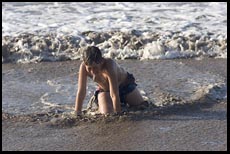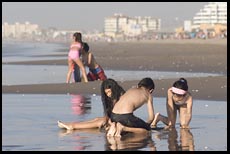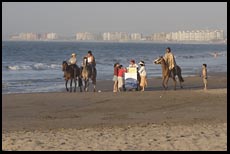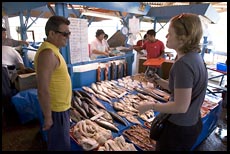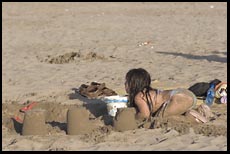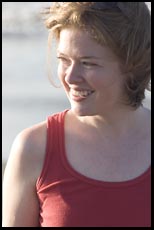 La Serena has a lot of universities and a full-fledged Japanese garden...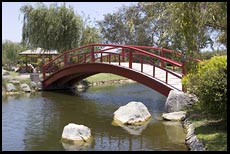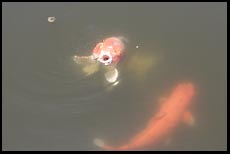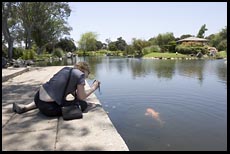 Chile has only one highway: Ruta 5. Once you get north of La Serena, which is quite central, the population thins out. The next gas station is about 120 miles north. A rented Toyota Yaris, about the size of an American riding lawn mower, is $70/day.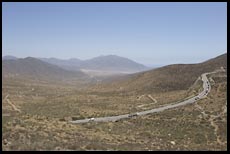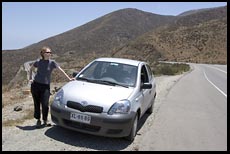 After three hours the Yaris pulled up to the gates of Las Campanas Observatory, an American institution in the southern Atacama Desert. Chile is the world capital of astronomy because it is dry and high--8000' above sea level in the case of Las Campanas. Australia is dry but has no high mountains. The only serious competitor to Chile is the Big Island of Hawaii. Our friend Gabriela was down for a couple of weeks to observe and she arranged the royal treatment of hotel and food on the mountain, tours of the instruments, etc.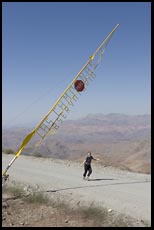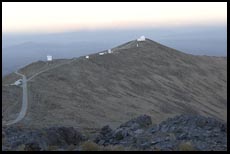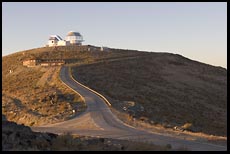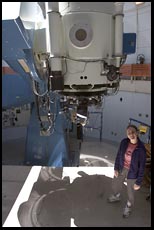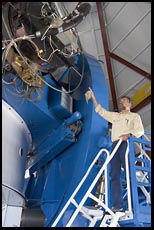 Off to the Valle del Elqui. If you go, stay in the Hacienda Vicuna, a fabulous hotel with a 23-meter crystal clear swimming pool, very refreshing on days that can reach nearly 100 degrees F (dry heat, like Arizona, but still hot). The Valle del Elqui seems kind of Mexican in terms of architecture and the spirit of the folks gathering in the town plaza. There aren't too many foreign tourists in this agricultural area, the home of a $3/bottle grape brandy known as "Pisco".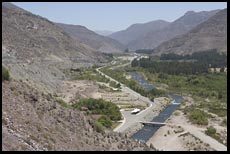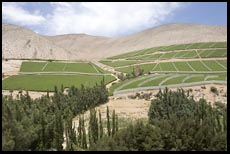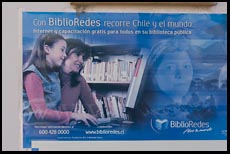 (Note the "free Internet in libraries" sign; at the bottom it explains that the program is funded by Bill and Melinda Gates Foundation.)
Having soaked up plenty of sun and having checked the weather forecast in one of the ubiquitous Internet cafes it was time to head south. A good summer day in the south of Chile is 70 degrees and sunny. If you're unlucky it can be 60 degrees and raining sideways. First stop was the island of Chloe, famous for natives, seafood, and wooden churches.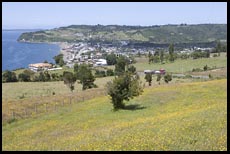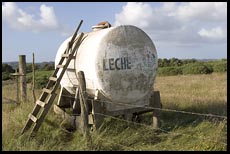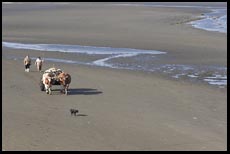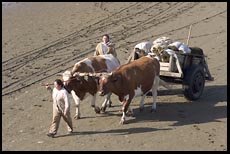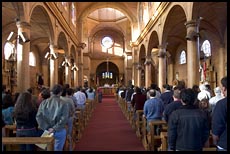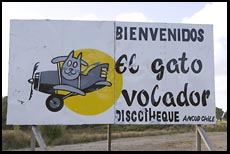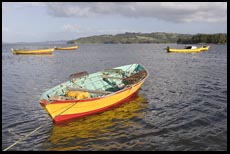 Finished up in the Lake District, where it is not tough to believe that Chile is home to ten percent of the world's volcanoes. Visited Puerto Varas and Pucon. Pucon is home to Robby Dastin, an American kayaker who also runs a 4WD taxi service: robbydastin@hotmail.com.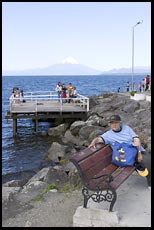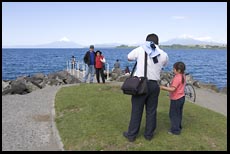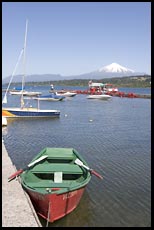 Fantastic place to stay: Tinquilco Lodge, www.tinquilco.cl, right up against some hiking trails and with great food at shared tables.
---
Text and pictures copyright 2005 Philip Greenspun. The photos were taken with a Canon EOS-20D camera and 16-35/2.8L zoom lens (mostly) or 135/2.8 soft focus lens.
---
philg@mit.edu
Add a comment | Add a link