Henry Ford Museum
Home : Travel : Footsteps : Los Alamos to Boston : Photographs
---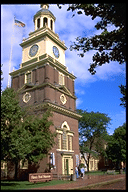 The museum resembles Philadelphia's Independence Hall.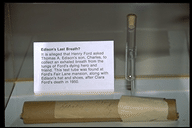 [BIG] Edison breathed his last in here (literally).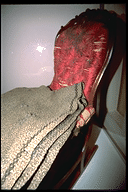 Lincoln breathed his last sitting in here.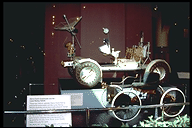 The Lunar Rover and Ford's first prototype car, juxtaposed for dramatic effect.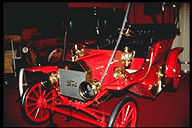 A Model T, but curiously not in black.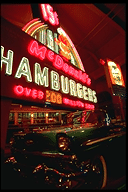 A 1960's McDonald's sign preserved for posterity. Henry died in 1947 but he would have wanted this.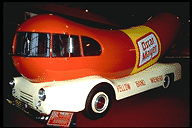 Typical car.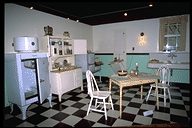 Typical kitchen.
Note: please do not reproduce any of these pictures without the permission of the Henry Ford Museum....
---
philg@mit.edu
Add a comment | Add a link