Greenfield Village
Home : Travel : Footsteps : Los Alamos to Boston : Photographs
---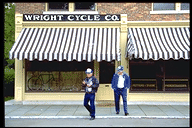 Ford liked the Wright Brothers almost as much as he liked Thomas Edison.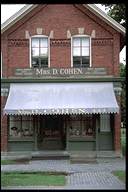 Ford can't have hated Jews all that much.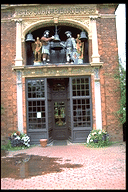 This interesting clock came all the way from London.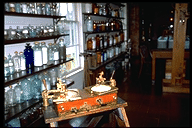 Edison's workshop.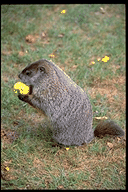 One of the resident badgers.
Note: please do not reproduce any of these pictures without the permission of the Henry Ford Museum....
---
philg@mit.edu
Add a comment | Add a link