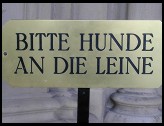 Nikon Coolpix 775
by Philip Greenspun; created August 2001
---
"The Dada movement was consumed by anti-rational approaches, most notably the creative technique that is based on chance and accident. Art that was created on accident was very Dada."
-- www.globalgallery.com
The Nikon Coolpix 775 is a lightweight, compact 2-megapixel camera with a zoom lens providing 35mm equivalent focal lengths of 38 to 115mm. At 6.5 ounces (185 g), without battery or memory card, this all-plastic camera is nearly as light as the lightest 35mm point-and-shoots. The Coolpix 775 is small enough to fit into a shirt pocket. The lens cover is powered and automatic. A weak built-in flash sits just above the lens. As of August 2001 the camera was selling for around $400 at discount retailers.
Other than exposure compensation and a bunch of "scene modes", the Nikon Coolpix 775 provides no creative controls. The scene modes include "portrait", which tries to keep a wide aperture, "party/interior", which slows the shutter speed enough to capture ambient-lit background as well as the foreground objects lit by flash, etc.
It is very difficult to know when you've taken a picture with the Coolpix 775. How can this be? You're the photographer. You pressed the shutter release. So you ought to know. Not exactly. As with many other digital cameras, the Coolpix imposes warm-up delays that range from 0 to 9 seconds. As with many other automatic cameras, the Coolpix may delay exposure until it is able to achieve autofocus. For a fully warmed-up camera on a sunny day with a high-contrast subject, exposure should be within 1/2 second after the shutter release is pressed. If the camera is on but has not been used for 30 seconds, a 5-second delay is to be expected. If the light level is low and the camera is having trouble autofocusing, it is really anybody's guess.
Competitive digital cameras usually beep or produce a simulated shutter click upon exposure. The Nikon Coolpix 775 does not. If you're all by yourself in a quiet country house there is a subtly audible click. But outdoors you can forget it. Shortly after exposure, a green LED next to your eye will start blinking as the image is written to the flash card (during this time the camera is locked and you cannot take another picture).
If it very difficult to know what you're taking a picture of with the Coolpix 775. The optical viewfinder shows a slightly off-center inner 85 percent of the image to be captured. The LCD viewfinder is impossible to view outdoors and very hard to use in practice in any case.
This then is the Dada camera. You're not sure what you're photographing. You're not sure when you're photographing.
| what I thought I was photographing | what the camera captured | explanation |
| --- | --- | --- |
| | | started to put camera down after 4 or 5 seconds, not believing that it would take longer than this |
| a guy stepping onto the tram | | full warmed-up camera still 1/2 second slower than photographer expects |
User Interface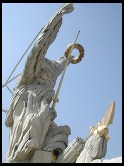 One nice thing about the Coolpix 775 is that there is only one display: the rear LCD monitor. The big brother Nikon Coolpix 995 forces a photographer to check both the top-deck LCD and the rear LCD monitor to find out how the camera is set. With the 775, the top deck is clean except for an on/off switch and an "auto/playback/scene mode" dial.
Nikon could have made better use of the LCD monitor. For example, when you turn the scene/mode dial to the little icon that looks like an exploding firework, a little icon that looks like an exploding firework appears in the upper-left corner of the monitor. This merely duplicates what is printed on the top deck dial. Why not print out, either temporarily or when the menu button is pressed, the words "party/interior mode; slow shutter speeds; use a tripod"? As it is, the only way to figure out what these cryptic icons mean is to carry around the 166-page owner's manual.
No information about exposure is presented, neither aperture nor shutter speed.
Wait... then Hurry Up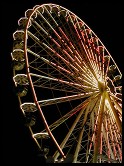 After power-on, the camera takes 8 or 9 seconds to warm up. If you're taking pictures with the monitor off and decide to turn the monitor on, you're treated to an hourglass "wait" icon for about 5 seconds. The photographer is supposed to wait for the camera.
After exposure, assuming the power-sucking monitor has been left on, the camera displays the recorded image for a few seconds. The image disappears after this brief interval, even if the photographer has kept his or her finger on the shutter release button. If the monitor was off, or the image timed out, the photographer must press the "quick playback" button to view the image. Then click it again to enlarge the playback to full screen. This takes about 5 seconds of "thinking time" by the camera. The camera is, apparently, not supposed to wait for the photographer.
Canon does this much better. Without adding a single button to its digital cameras, Canon gives the photographer complete control over how long a just-exposed image stays on screen for review. How? If the photographer continues to hold the shutter release after an exposure, the image persists on screen. Canon is also smart about using the monitor. Even if you've turned off the monitor during image composition, in order to save power, Canon cameras still show you the as-taken image following exposure.
Macro
Nikon provides some useful features for macro photography. The 775 can be set for "macro focusing and self-timer" so that a tripod-mounted camera is not vibrated by the photographer's hand touching the shutter release. The 775 also has "best shot selector" (BSS) in which up to 10 images are taken, as long as the shutter release is held down, and the camera picks the sharpest for storage on the flash card. This can be useful for macro photography without a tripod.
Limitations
This camera would be a poor choice for low-light photography. The lens is fairly slow (f/2.8 at its widest setting; f/4.9 on the telephoto end of the zoom). The sensor speed is equivalent to ISO 100 film and can be boosted at best to ISO 200. Competitive full-sized point and shoot digital cameras often go to ISO 800, allowing lower light photography without flash.
If you're planning to use an IBM Microdrive, this is not the camera for you. It only takes Type 1 CompactFlash cards.
The Coolpix 775 cannot trigger or control external flashes.
Power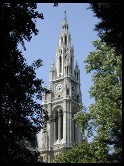 Nikon provides a rechargeable Li-ion battery. This is specified to provide 100 minutes of use with the monitor on. The battery must be removed and charged in a separate charger. The battery compartment is physically compatible with disposable 2CR5 lithium batteries. So if you run out of power while out and about, you can stop into any drugstore and pick up a fresh battery. In practice, the rechargeable battery provided enough power for one full day of travel photography.
The clock is supposed to run on an internal battery that is recharged from the main battery. In practice this did not work well. After the main battery was removed overnight for charging and reinserted, the camera had a 50 percent chance of losing all of its default settings and showing a little flashing clock face icon in the LCD monitor.
Bundled Software
Note: this section is copied from our review of the Nikon 995
The Coolpix 775 comes with Nikon View 4, a program whose capabilities are limited to viewing and copying photos that are in the camera or on a flash card. I.e., it cannot be used to manage a library of photos on disk. Nor can it be used to perform basic image editing.
Nikon also provides a program called ArcSoft PhotoImpression 3.0. This program is capable of basic image editing functions, but it is clunky and not suited to performing minor edits to a set of images quickly.
After you've finished taking a bunch of pictures with any digital camera what you basically want to do is
copy them all onto a personal computer's hard drive
expand to full-screen size the ones that look interesting
rotate any images that you exposed vertically (the current generation of digital cameras is too primitive to notice when they are being held vertical and correctly orient the JPEGs to begin with)
rename any images that you'll want to keep and publish (you probably want a file named "biff-and-chip-at-the-lake.jpg" instead of "dscn0006.jpg")
Along with its digital cameras, Canon provides a single program called Zoom Browser EX that lets you do all of these things, mostly with some right mouse button clicks. Armed with a thorough knowledge of the Windows operating system file system controls, you can theoretically accomplish the tasks above with the software bundled by Nikon. But it will take you 10 times as many keyboard and mouse operations as with the Canon software.
Our advice: find a friend who has a Canon digital camera and install whatever software was provided. The Canon software works perfectly well for images taken with the Nikon Coolpix 775 with the exception that recorded camera settings are lost, i.e., you won't have a record of whether white balance was set to "auto" or "incandescent" or whether exposure compensation was set.
[Of course, immediately after writing the above recommendation, my Canon Zoom Browser EX version 2.2 (packaged in mid-2000) choked when trying to delete images from the flash card and crashed. Apparently something about the way that the Nikon 775 marks images for printing gives the Canon software fits. Anyway, the Canon software corrupted its "database" (a cluster of files in proprietary formats) and could no longer display any of the 2000 or so images recorded in there over the psat year. The program would, by default, reopen this database upon restarting, and then crash immediately. I had to edit the Windows registry using Microsoft's operating system regedit tool before I could use Zoom Browser again (I found the relevant key/value pair by searching for the name of the corrupted .zdb file). All of the old photographs are recoverable as JPEGs from the file system but they cannot be conveniently imported back into Zoom Browser 2.2, which only takes images from flash cards fresh from a camera.
Lessons: (1) take seriously Canon's advice to make frequent copies of the database files, (2) do not use Zoom Browser to clear out the flash card--use the camera, (3) do not trust your image collection information to proprietary database technology--keep it all either in plain text flat files or in a professionally maintained relational database management system such as Oracle.]
Alternatives
The Yashica/Kyocera Finepix S3 (we've not tested it yet) is roughly the same size as the Coolpix 775 but offers substantially higher resolution: 3 megapixels. The Canon Digital ELPH, S300 in its latest incarnation, offers similar resolution to this Nikon (2 megapixels) but with an improved user interface--e.g., it beeps at the moment of exposure. Sadly, the Canon is much heavier than the Nikon 775. Digital ELPHs are all-metal and hence are pants-pocket rather than shirt-pocket devices.
If you want to do flash photography, you'll probably be much happier with a camera with a built-in hotshoe, e.g., the Canon G1. For macro photography and other situations requiring specialized accessories or manual control, look at the Nikon 995.
For a camera that is fast and responsive like a film camera, limit your shopping to digital single-lens reflexes (SLR). The cheapest, simplest-to-use, and most compact system is the Olympus E10 (down to $1150 at some shops as of August 2001). The Canon D30 is a reasonable choice if you already own a Canon lens system. The Nikon D1 series offers very high image quality but extremely complex and hard-to-use interfaces (the newest D1X and D1H may be better but we've not tested them yet).
If you need to photograph high-contrast scenes, consider a camera that records more than 8 bits of information per color and offers a "raw" image format in which you can convert down to standard JPEGs post-exposure.
Bottom Line
For vacation snapshots of static subjects (i.e., not people) and business documentation, the Nikon Coolpix 775 offers similar capabilities to cameras that are two or three times as large and heavy. Because of its overall sluggishness and uncertainty as to when an exposure is being made, this camera cannot be recommended for photographing people.
More
Gallery
The metering system in the Nikon Coolpix 775 is remarkably good. All of the photos in this article were taken without any exposure compensation. Here are some fairly difficult scenes:
Some fun on top of the North Tower of the Stephansdom in Vienna:
Judenplatz, in the area of Vienna's old Jewish ghetto, displays physical reminders of all the sentiments Viennese have held toward Jews. An enormoously intrusive Holocaust memorial occupies one third of the square. At the other end is a building with a laudatory inscription about the expulsion of the Jews in 1421. In between is a statue of Gottfraim Lessing, a writer who preached tolerance. Mozart lived in this square. Several cafes operate within a few steps of Rachel Whiteread's Holocaust memorial building.
---
philg@mit.edu