Steve Hodson
Philip Greenspun's Homepage : Community member
---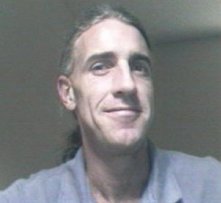 A member of the Philip Greenspun's Homepage community since November 12, 1999
If you were to log in, you'd be able to get more information on your fellow community member.
Static Page Comments
March 3, 2000, on Acura NSX Review:

Funny how nobody has mentioned the 2000 BMW M5. I know if you're a car person, you know all about it. For my $80k, I will take one of this little rockets please. I don't think that there is much that will come close to it's performance, handling or styling. Yeah, the NSX might look prettier. See The M5 Video ... (this isn't my page)

March 17, 2000, on Acura NSX Review:

Abdallah, I'm sure that your Corolla is fast and might sport more ponies than the Clydesdales, but it's not stock and doubt that you can keep your FWD tires from breaking loose in most gears during a heated race. Both the NSX and the M5 are out of the box with nearly 4 times the power of a 2k Corolla. Just how fast is your Toyota? Have you changed the 'final drive' or put in a different transmission? I also didn't know that Corollas had a V4 motor. How about sharing some pictures with us all of your street ruler? -In friendship...

April 6, 2000, on Acura NSX Review:

Yes, I agree with the above about the 1200 pony Corolla.. I haven't seen any reposts from him latey either. Check out the new 911 Turbo and the Z8... whoah boy... power, style, elegance and, heritage!
---
philg@mit.edu