Home : Travel : Sweden : One Article
---
Djurgården is an area of Stockholm full of places for enjoyment and culture. All kinds of interesting places are within a short walk of each other (the trams and busses will get you right to Djurgården and once you're there, you just walk). You might want to buy a Stockholm Card if you plan to visit many museums because it will get you free admission much of the time.
Vasa Museum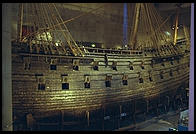 The Vasa is a huge, ornately carved wooden ship, 63 meters long. King Gustavas Adolphus had her built from 1625-1628 (during the Thirty Years War). Then, when the Vasa set out on her first sail, she sank! I highly recommend watching the film that explains the history and the reconstruction of the sunken ship. It makes the huge ship in the middle of the museum seem so much more important and magnificent.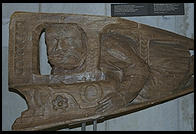 The carvings are interesting. The caption for one of them reads:
A man has been forced to his knees beneath a bench. It is the enemy, the Pole, who is humiliated.
The museum is closed June and July.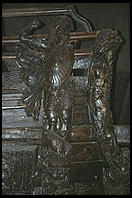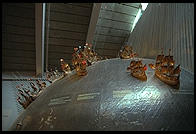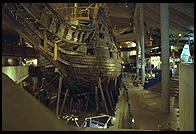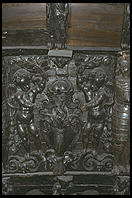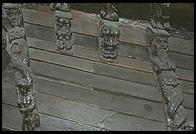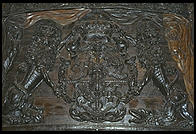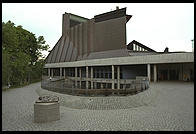 Skansen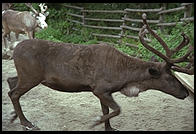 Skansen is the oldest open-air museum in the world, opened in 1891. I absolutely loved this place, and it's hard to sum it up briefly. It is huge and takes a good part of the day to see all of it. Part of Skansen is a zoo, in which you can see typical Scandinavian animals, such as bears, reindeer, moose, etc. The founder, Artur Hazelius, also had typical houses and buildings brought into the museum from various parts of Sweden. There is a Temperance Hall (from 1895), a Forest House, a Tobacco Museum, a Glassblowers Workshop, farmhouses, gardens, all kinds of buildings with guided tours (in English), giving you an idea of how people have lived in Sweden over the years. You'll also find cafes and places where you can just relax.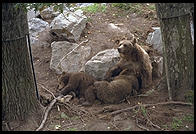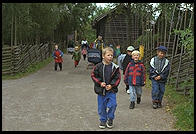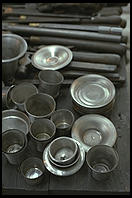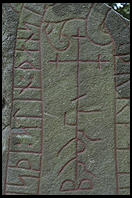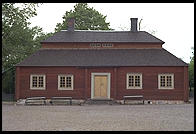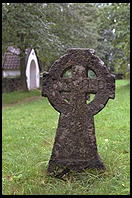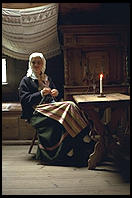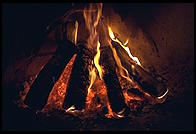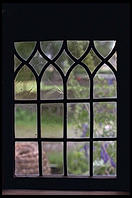 The Nordic Museum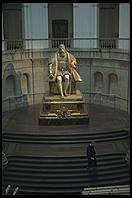 The Nordic Museum contains an eclectic collection of items that are supposed to represent Sweden since the Reformation. There were a few unexpected things, so you might as well stop in for a bit.


Other Musems/Sights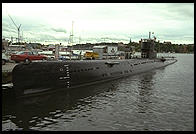 The Blue Guide mentions a number of places to see in the area: the Biology museum, Waldemarsudde, Liljevalchs and Thiel gallers, and Rosendal place. So you will definitely be able to occupy yourself for an entire day in just this section of Stockholm.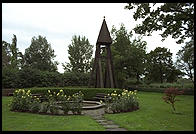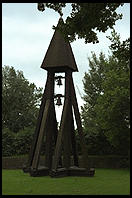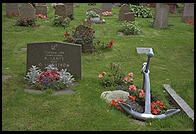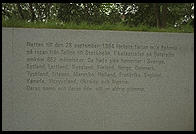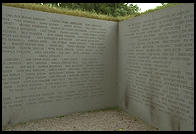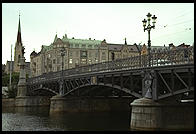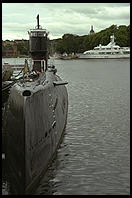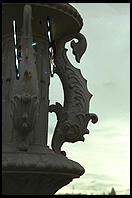 Some More Skansen Pics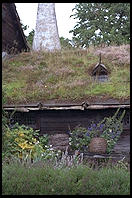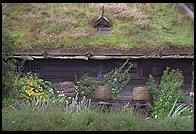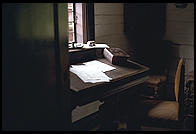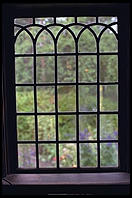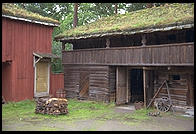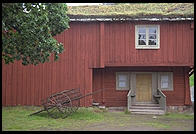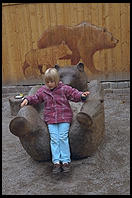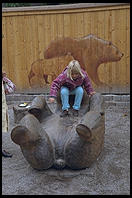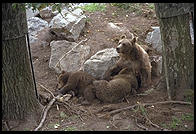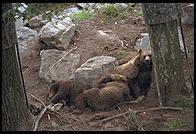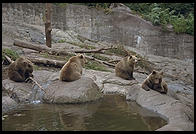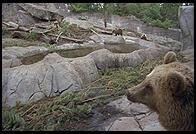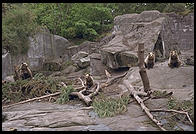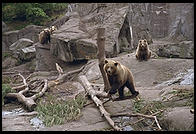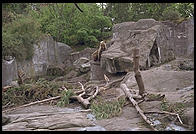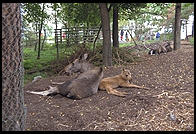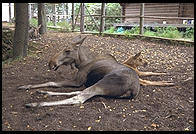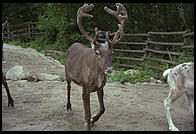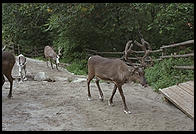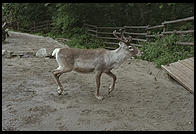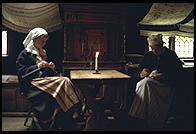 ---
eveander@eveander.com
Add a comment | Add a link