A Brief History

of Stockholm
Home : Travel : Sweden : History
---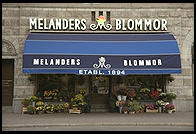 Stockholm is a city built on water, with 30% of the city's 4,900 km2 area being water. Another 30% of the area is made up of parks and "green zones." The population of greater Stockholm is 1.5 million, which is over 1/6 of the entire population of Sweden. The city has a number of highly-regarded universities, and holds a high percentage of the country's professionals.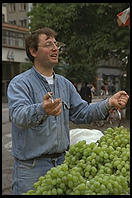 The first mention of Stockholm occured in 1252, some time after the city was chartered by Birger Jarl ("jarl" means "earl"). He founded Stockholm in order to block off the water passage between Lake Mälaren and the Baltic, and within 100 years it grew to be the largest settlement in Sweden.

Sweden separated from its union with Denmark and Norway in 1521 after the Stockholm Blood Bath, and Stockholm became Sweden's capital in 1634.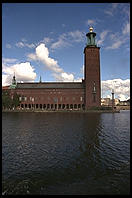 Warfare diminished, and science flourished in the capital city. Interestingly, Stockholm is one of the few places where weather statistics have been kept continuously since the 18th century.
In one of its smartest moves, Stockholm adopted the practice of driving on the right side of the road in 1967.

---
eveander@eveander.com
Add a comment | Add a link