---
This is really more of a users group meeting than a traditional course. We'll have some demonstrations and instruction but a big part of the idea is to get everyone together in one room.
The long term goal is to have one every quarter on each coast:
October: Boston
January: Boston
April: Boston
July: Boston

December: San Francisco
March: San Francisco
June: San Francisco
September: San Francisco
We will always have the more general one-day Web application design class one day before this ACS meeting. This way if you're flying in with some new people in your organization, they can come up to speed on the basics without making an extra trip.
What You'll Learn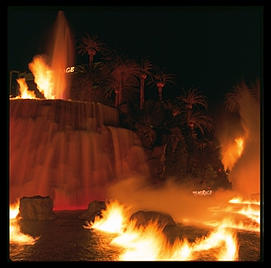 (if you're new to this open-source community) how to use the ArsDigita Community System toolkit to accomplish business and end-user objectives
(if you're already using ACS) what are all the latest modules that have been developed, including some that are lurking and haven't been rolled into the public release
smart business ideas from all the people who are building Web services using the ArsDigita Community System (remember that each one is saving at least 6 months in development time and $1 million by using ACS)
smart tech ideas and maybe some source code from the bunch of nerds who are building Web services using the ArsDigita Community System (remember that programmers using the ACS don't waste time with reinventing the personalization, ecommerce, or bboard wheel; they don't waste time with application server bugs; they are all Oracle Achievers so they aren't wasting time with concurrency bugs; thus these guys are free to innovate)
Schedule
We start at 9:00 am (ouch!)

ArsDigita Community System foundation (core modules; why they are there; how they work; how the administrator drives them)
New modules, presented in context (i.e., the launched sites that are using them)

12:30 pm to 1:30 pm -- lunch/discussion

split into two tracks:

| for MBAs | for programmers |
| --- | --- |
| Internet strategy presentations/discussions | development tutorials, grungy details of new ACS modules |

3:00 pm -- soda/coffee break

user experience: making ACS sites navigable, multi-lingual, intuitive
secret module revelation (what people have built on top of ACS, are willing to open-source, but haven't had the energy to finish/document/package)
planned module development

5:30 pm -- drinks/discussion
Register: at www.arsdigita.com/events (or call (800) 621-6106).
---
philg@mit.edu