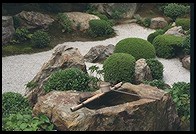 Itineraries for Australia
by Philip Greenspun; created 2000
---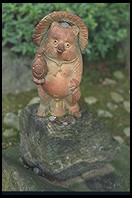 Australia is as large as the continental U.S. and nearly as varied. Due to the harsh conditions of the interior, the vast majority of the people and tourist attractions are clustered in cities dotting the coast. Unless you've got three months in which to see the entire country, it makes sense to pick one region or strip of coast per trip.
One Day (in Sydney)
Hop the ferry to the zoo. Photograph the Opera House and the Harbor Bridge from the ferry then take the cable car to the top of the hill and the zoo entrance. From various points within the zoo you'll be able to photograph the harbor and downtown. Take the ferry back downtown.
Three Days (Ayer's Rock)
If you like the American Southwest, you'll want to spend at least three days in the region surrounding Ayer's Rock (Uluru).
Day 1: Fly directly into AYQ and walk around Uluru
Day 2: Drive to King's Canyon (3 hours), hike and spend the night
Day 3: Return to Ayer's Rock, and visit the Olgas
Day 4: Fly out of AYQ
Three Weeks (Sydney to Cairns)
Week 1: Visit the Blue Mountains, then drive up the New England highway to Brisbane
Week 2: Brisbane, Whitsunday Islands
Week 3: Heron Island, Townsville, Cairns
Three Weeks (Sydney to Adelaide)
Week 1: Blue Mountains, Canberra
Week 2: Melbourne
Week 3: Great Ocean Road, Adelaide
Three Weeks (Western Australia)
Week 1: Perth and environs
Week 2: SW corner of Australia
Week 3: Drive up to NW corner of Australia (Broome) and snorkel or dive the Ningaloo Reef
---
philg@mit.edu