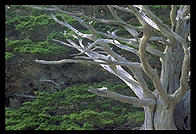 Books
and what they can teach you about photography. by Philip Greenspun; revised August 2018
---

There is no frigate like a book
  To take us lands away,
Nor any coursers like a page
  Of prancing poetry.
This traverse may the poorest take
  Without oppress of toll;
How frugal is the chariot
  That bears a human soul!


-- "A Book" by Emily Dickinson
Books about Photographers
alive

To be inspired by how much photojournalism can change your mind, start with a trio by Peter Menzel and Faith D'Aluisio: Material World : A Global Family Portrait , Women in the Material World , Man Eating Bugs : The Art and Science of Eating Insects (it probably won't change your mind but the duo's Robo sapiens: Evolution of a New Species is also fun)
Mary Ellen Mark : American Odyssey, 1963-1999 contains a poem by Maya Angelou ending in "we are more alike, my friends, than we are unalike". If you're an insurance salesman or a computer programmer, the photographs will contradict Ms. Angelou's point rather dramatically.
Henri Cartier-Bresson and the Artless Art is a reasonable place to start exploring Cartier-Bresson's work, though any of his books are worth having, e.g., Europeans
Elliott Erwitt will inspire you to carry your camera around more often with Dog Dogs and Personal Exposures
William Wegman will inspire you to stay in the studio with your dog and imagination. All of his work is creative but Fashion Photographs is over the top. If you're building a library you'll want the one that started it all: Man's Best Friend .
All of the work by the husband and wife team of Bernd and Hilla Becher: my favorites are Water Towers and Industrial Facades
To decorate a self-consciously hip lobby, Helmut Newton's SUMO , with its included stand, makes a bold statement.

dead

Ansel Adams: Forget the cheaper, smaller format books--they don't work for this kind of photography. In August 2001 we were blessed with Ansel Adams at 100 , which contains an introduction and personal selection of images by John Szarkowski, one of the strongest writers on photography. The American Wilderness is also a great book.
Atget , by John Szarkowski. Beautifully reproduced photos, each accompanied by prose that could only have been written by Szarkowski, the former curator of photography at MOMA: "Except occasionally, ... the French have managed very well to sublimate the periodic human tendency to behave violently toward one's fellow men, and have directed these impulses toward their trees." (opposite a photo of a garden gate made from trained trees)
Winogrand, Figments from the Real World. The art and technique of Garry Winogrand, the definitive street photographer of the 1960s.

collections

if you're only going to have one... The Photo Book will give you one page on each of 500 important photographers
The Family of Man , collected by Edward Steichen, is the catalog from the show that boosted photography as a respectable museum art form
A Thousand Hounds: The Presence of the Dog in the History of Photography 1839 to Today is the perfect gift for the dog-owning photographer. This is 600 well-printed pages of photo history, interesting quotes ("I have discovered photography. Now I can kill myself. I have nothing else to learn." -- Pablo Picasso), and the full text in English, French, and German.
Passage to Vietnam, a ground-breaking CD-ROM with a lot of good background on the photographers (also a nice coffee-table book)
Books about Photography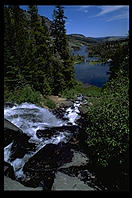 Magazines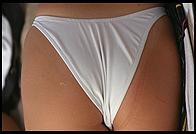 Newsletters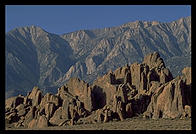 Photograph America, by Robert Hitchman. If you want to find the top spots in North America for landscape and nature photography, and get practical guidance for capturing the best those spots have to offer, this is your newsletter. I subscribe and every month that I get an issue when I'm sitting on my sofa it reminds me that life is short.
Note: if you have a favorite book, magazine, or newsletter that I haven't mentioned, please either email a review (if you "Save As" one of my existing reviews for HTML style, that makes life easier), or write something about it in the comment section (below).
---
Copyright 1998-2018 Philip Greenspun.
---
philg@mit.edu