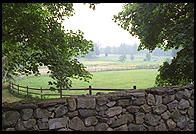 Boston
by Philip Greenspun; revised August 2018
---
Welcome to my home city!
Get up in the air
Take a helicopter tour (maybe with me as the pilot) from East Coast Aero Club. If you're already a pilot, see "The Aviation Tourist in Boston"
Architecture
There are two nice places in the city to photograph old architecture and Victorian ironwork: Back Bay and Beacon Hill. Commonwealth Avenue along the Back Bay is particularly attractive because it has a tree-filled median strip. If you want sleekly dressed yupsters in the foreground and a lively commercial air, visit Newbury Street. On Beacon Hill, you'll want to focus on Louisburg Square, off Mt. Vernon Street. This is a small square lined with $1 million townhouses, best on overcast days so that you can get detail in the buildings. Charles Street, the main commercial drag, is also worthwhile.
One of the most interesting places to see old and new together is the John Hancock Tower on Boylston Street. This was designed by I.M. Pei and built in the 1970s with vast expanses of green mirrored glass. Many of the glass panels fell out of this 60-story building and killed pedestrians on the street below, but I'm sure you'll agree that the remaining panels attractively reflect the old Hancock Tower, an old church, and the sky.
Parks
Downtown Boston includes two big parks. The Common is an undistinguished piece of grass formerly used for grazing livestock. The Garden, made famous by the book Make Way for Ducklings is filled with beautiful flower beds, "swan boats" and swans in the pond, and a bronze duckling statue in the northeast corner. The Garden is bordered by luxury hotels (the Ritz, the Four Seasons), Arlington Street, and the "Cheers bar" on Beacon Street. The latter is a good place to photograph tourists lining up to buy T-shirts.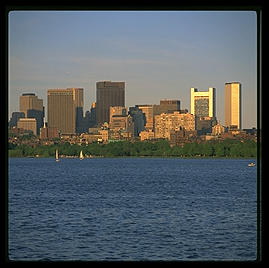 City at Sunset
A good place to get a photo of the city at sunset is from the Harvard Bridge. This carries Massachusetts Avenue from Boston to Cambridge and is right next to MIT.
Boston the Maritime City
There are a lot of cruises around Boston Harbor that will afford dramatic views of the city from the water. This is really the only good way to get photos of the downtown financial district. The light should be best very early in the morning.
Bring your fish-eye lens
Boston is home to the Mother Church of Christian Science. Adjacent to the church is the Christian Science publishing building. Inside the building is a walk-through stained glass globe. You stand on a glass bridge (sadly scratched and now carpeted) and look at backlit countries. Fascinating in its own right, the globe probably makes for interesting subject matter, though I'm embarrassed to say that I've never photographed it. Entrance is free.
Bunker Hill and the U.S.S. Constitution
If you want to get a photo of the U.S.S. Constitution with the Bunker Hill Monument in the background, you can take a harbor cruise or go to Commercial Avenue in the North End. Just to the left of the Coast Guard station there is a concrete walkway out to the water. You can set up a tripod and maybe a 200mm lens for a good photo of Charlestown, the Constitution, and the Bunker Hill Monument.
Harvard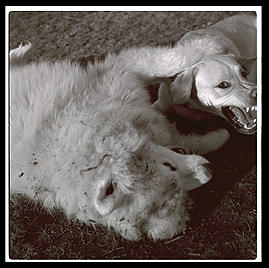 Cambridge is generally dumpy. Most of the housing is wood, thrown together as cheaply as possible 100 years ago and now lumpy with age. Still, you must go to Cambridge if only so that you can say (as I do), "I went to Harvard... for lunch."
Harvard has about $8 billion in the bank. When you have $8 billion, you can have yourself some pretty nice buildings and grounds. Many portions of Harvard Yard are lovely. Don't overlook the Science Center on Oxford Street. It was donated by Edwin Land (1909-1991), a Harvard drop-out and founder of Polaroid Corporation. It is in the shape of an old folding Polaroid camera. On Cambridge Street, about a block from the Science Center, is the Graduate School of Design. All of the students beaver away in an open multi-level atrium. Makes a good photo if you're there when the light is good (morning should be best).
Don't leave Harvard without stopping at the Fogg Art Museum, if only to see just how impressive Harvard's art collection is even though they aren't really officially in that business. Toothsome Pre-Raphaelites.
There are a few nice houses on Brattle Street as you go west from Harvard Square and the street performers in Harvard Square plus their assembled audiences make good fodder for a wide angle lens.
MIT
MIT has four buildings by I.M. Pei, a good collection of modern sculpture, an interesting chapel, and the best views of Boston across the Charles River Basin. A good place for the modern look is the courtyard around the Media Lab (I.M. Pei, 1984). The main courtyards of the old buildings (1916; donated by George Eastman) are impressive in a concrete awe-the-peasants sort of way.
Cape Ann
If you want to see "real maritime New England", but don't want to fight the traffic to Cape Cod, just head 45 minutes northeast to Cape Ann. Gloucester, Rockport, and Annisquam have virtually all the subject matter that you'd find on the Cape. Make sure to stop at the Roy Moore Lobster Company on the Bearskin Neck tourist trap pier in Rockport.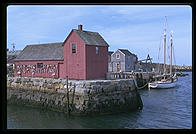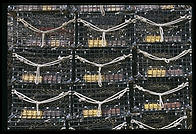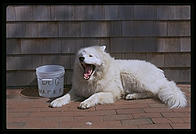 Lexington and Concord
Lexington and Concord are interesting for the Revolutionary War history and their literary history (Thoreau, Emerson, Hawthorne).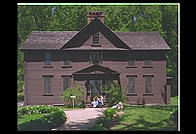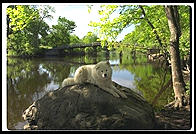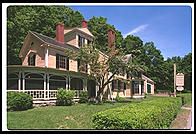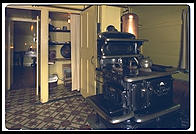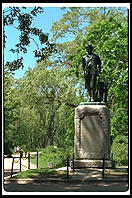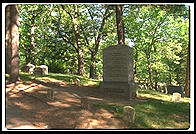 For a little background on this area, you ought to read the superb Library of America editions of Emerson, Hawthorne, and Thoreau.
Marshes
Massachusetts has a lot of marshes and swamps. Here's a view from Route 3 south of Boston: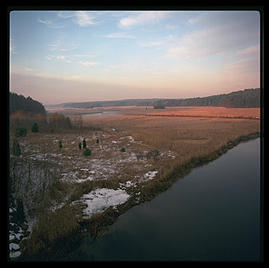 Photo Supplies
Hunt's in Melrose, with a few smaller shops, e.g., in Harvard Square and Boston, is Boston's remaining real camera store. Boston Photo Imaging is a great lab.
Hotels
Boston is a very expensive hotel town. You'll just have to suck it up and pay. Here are some really nice hotels that are dog-friendly and have high-speed Internet access in the rooms:
None of these places are cheap but the places that are awful aren't cheap either.
Restaurants
Down by the Boston Garden, stop into the Parish Cafe on Boylston (between Arlington and Berkeley) for an incredibly good $8 sandwich. Good sushi may be found at Gyuhama (827 Boylston; up around Gloucester).
Harvard Square is renowned for bad restaurants. The Charles Hotel complex has some good ones with pleasant quiet patios in summer. Cafe Sushi and Santouka Ramen, both down Mass Av, are good Japanese places.
If you want ethnic food, Central Square (Cambridge) has some interesting choices. The MIT computer hackers go to Mary Chung's on Mass Av. There are a bunch of Indian restaurants too.
Family Law
If you've got money, don't party too hard. Massachusetts family law makes this the most lucrative and litigious jurisdiction on Planet Earth. There are no limits on child support profits so a one-night sexual encounter with a dermatologist pays better than going to medical school and working as a primary care doctor. This fact is not lost on some of the locals and their attorneys...
Events
Guidebooks
Eyewitness Boston (Dorling Kindersley) is typically good for the series. The Michelin Green Guide to New England is essential if you're driving around the area.
---
philg@mit.edu