Niagara Falls In the Dark
Home : Travel : Footsteps : Los Alamos to Boston : Photographs
---
A man with a 50/1.0 lens is not afraid of pitch black night, even with ISO 50 film. Street lights reflected off clouds are enough for f/1.0 and 20 seconds.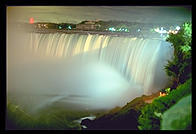 Canadian Falls from afar.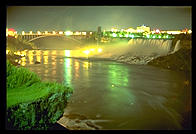 Rainbow Bridge and the American Falls.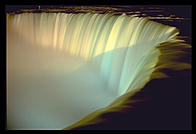 Right at the lip of the Canadian (Horseshoe) Falls. Yow.
---
philg@mit.edu
Add a comment | Add a link