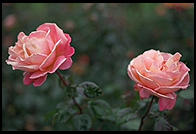 Canon EF 50/1.4 Lens
by Philip Greenspun; revised August 2018
---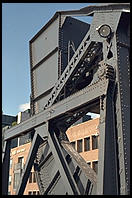 Canon's 50/1.4 is a bit heavier than the 50/1.8 but it gives you simultaneous AF/MF because of its USM focusing motor (the latest Canon 50/1.8 STM lens also has good AF). It is one f-stop slower than the 50/1.0 but much lighter weight and less than one-sixth the price.
If you are going to limit yourself to one 50mm prime lens, this is the natural choice. It is reasonably light in weight, a joy to focus manually or automatically, has an 8-blade diaphragm so that out-of-focus highlights look natural (good "bokeh"), and takes a bayonet lens hood.
If you're stuck with Canon EOS bodies, it won't cheer you to know that Popular Photography's comparison of 50/1.4 lenses showed the Contax/Zeiss 50/1.4 to be slightly better than Canon's. On the other hand, the Canon lens proved superior to Leica, Minolta, Nikon, and Pentax (in that order).
Where to Buy
Photo.net's partners have the Canon 50/1.4 lens available. Their prices are fair and you help to support photo.net.
Technical Data

| | |
| --- | --- |
| Construction: | 7 elements, 6 groups |
| Angle of view: | 46 degrees (diagonal), 27 (vertical), 40 (horizontal) |
| Diaphragm Blades: | 8 |
| Focus motor: | Micro USM (allows full-time manual focus) |
| Closest focusing: | 0.45 m (1.5 ft) -- magnification of 0.15x |
| Filter size: | 58 mm |
| Lens Hood: | ES-71 (outside bayonet) |
| Length and diameter: | 50.5 x 73.8 mm |
| Weight: | 290 gm |
My trip to Ireland
I bought the Canon 50/1.4 just before a business trip to Ireland. I only had two free days and my primary photographic tool was to be a Fuji 617 panoramic camera. I wanted something light but high quality to stick on a EOS-3 body for snapshots. Why not a zoom lens? I find it less mentally challenging to take pictures with a fixed lens. I don't have to spend time choosing a focal length before each photo. Anyway, here are the best of my snapshots during those two days (all with the EOS-3 body and Fuji NPH ISO 400 color negative film; no filters or lens hood;
My trip to Florida
My trip to Spain
---
philg@mit.edu