From a July trip to Washington, D.C.: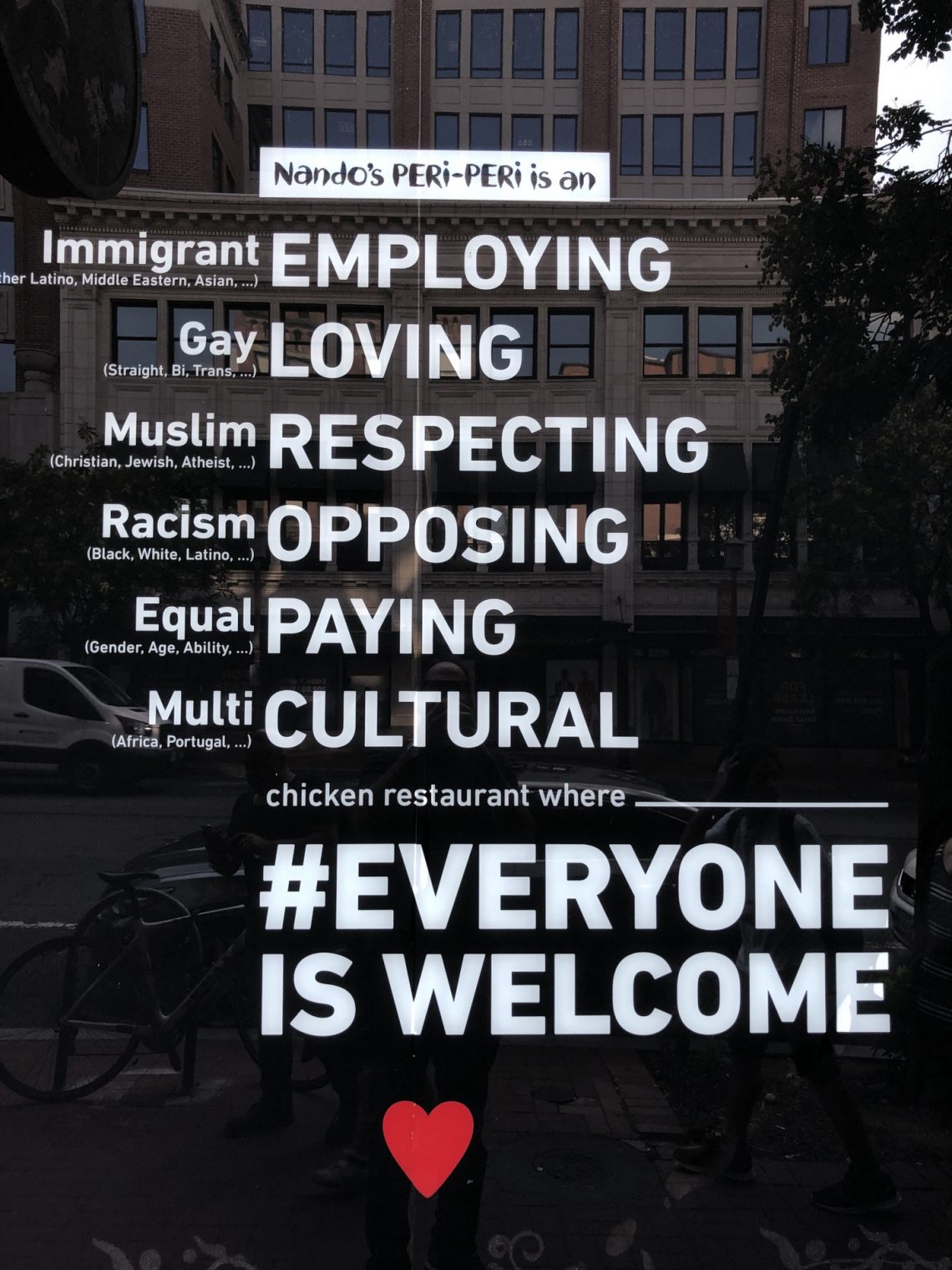 This particular outlet of Nando's Peri-Peri is in Chinatown. Note that while Christianity and Judaism are respected to a lesser degree (smaller font) than Islam, Hinduism, Confucianism, and Buddhism are not respected at all.
If Bernie Sanders makes the 15-block trek from the Capitol, he will be pleased to see that the restaurant promises to pay equally, regardless of "ability".
Related: