We get this in our mail addressed to "current resident":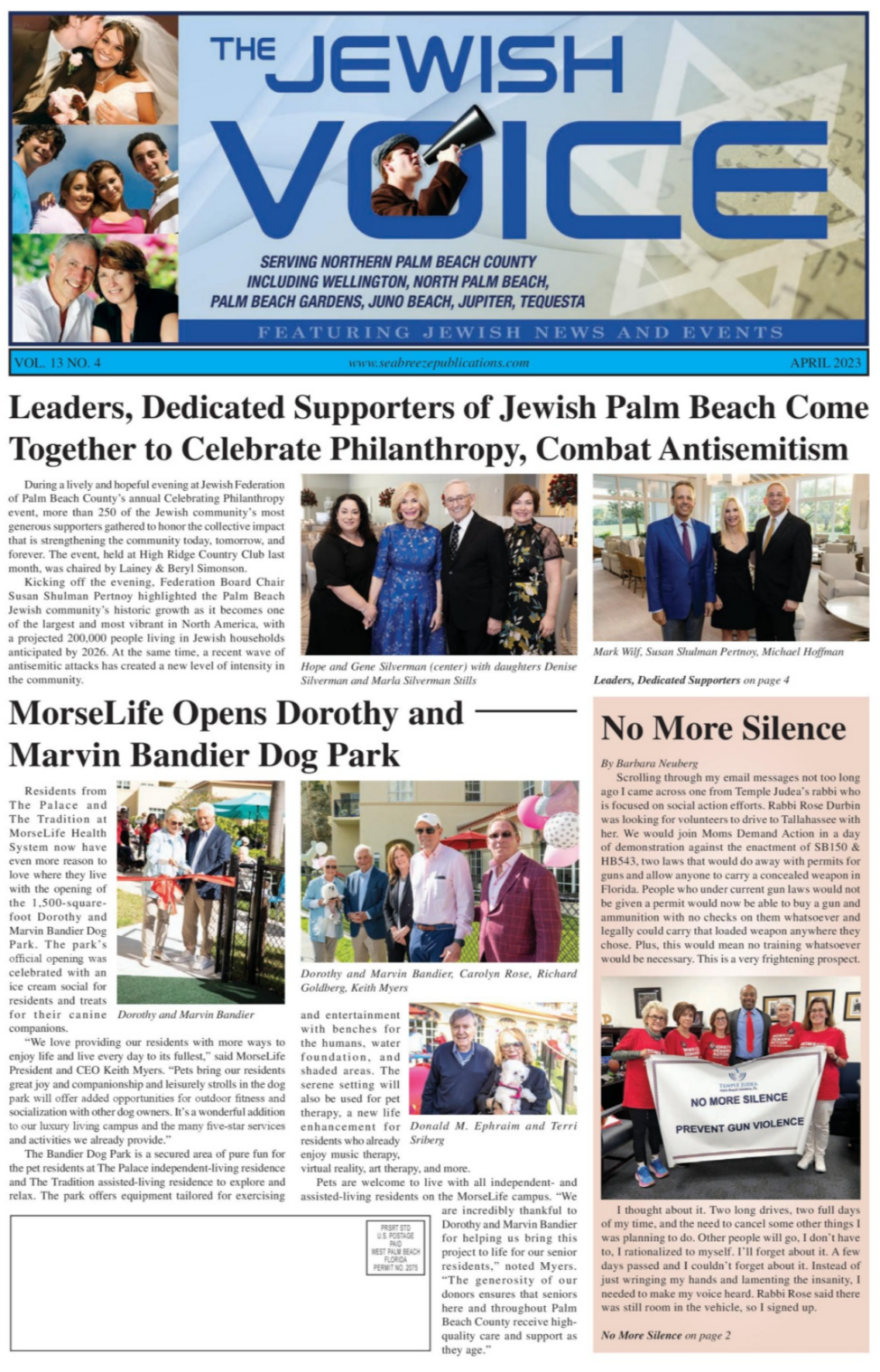 (The previous owners of this house belonged to a Reform synagogue. A computer made the assumption that the new owners were likely also interested in matters Jewish?)
The front page "No More Silence" article chronicles a female rabbi (i.e., "not a rabbi" as far as Jews who practice Judaism are concerned) leading an epic 6-hour drive from Palm Beach County to Tallahassee to demonstrate against Florida's latest gun laws, which the author claims will allow new classes of people to buy guns "with no checks on them whatsoever" and then "legally carry that loaded weapon anywhere they chose."
The anti-gunners who are, no doubt, concerned about climate change, piled into a pavement-melting SUV for the 12-hour round-trip.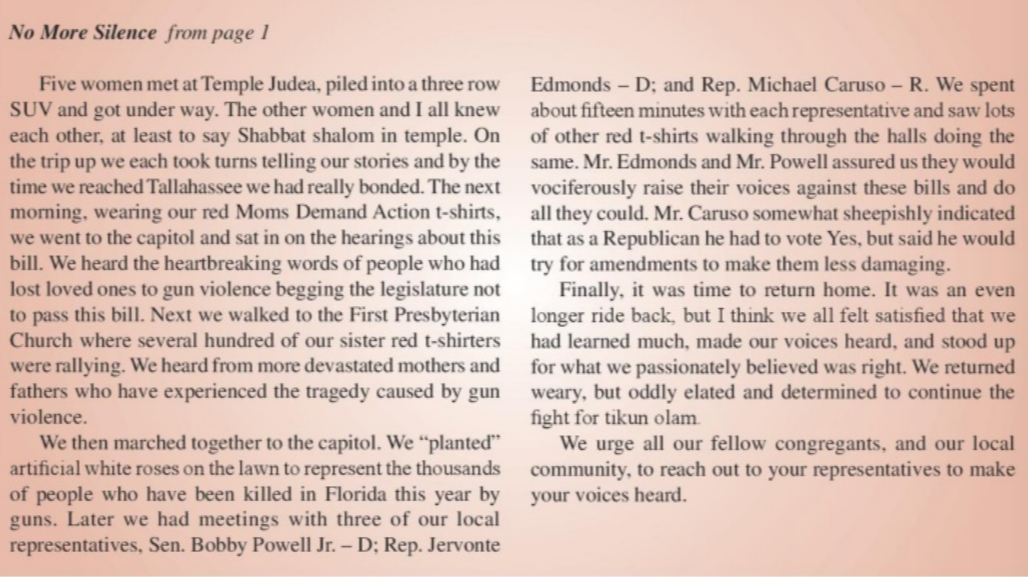 I'm wondering how being against private gun ownership came to be accepted as an obvious requirement of Judaism. Particularly in Florida, where the corporate media assures us that we have devolved into fascism, you'd think that Jews would want to arm themselves as protection against Ron DeSantis's Braunhemden (see, for example, "Lawmakers, Jewish Groups Call on Florida Gov. to Denounce Neo-Nazis Waving 'DeSantis Country' Flags" (Journal of Popular Studies, July 2022) and "Fascism's History Offers Lessons about Today's Attacks on Education" (Scientific American, April 2023): "highlighting the parallels between the ambitions of DeSantis and those of the fascist dictator Benito Mussolini exposes the shared threat to democracy").
Related:
Full post, including comments