Here's a tweet from the boss of the United Nations, under whose aegis the World Health Organization was able to stop COVID-19 from becoming a serious problem for humanity:
António Guterres says that the world cannot be peaceful unless humans who identify as "women" are the leaders. My modest proposal:
If female leadership is essential to world peace, why not resign and give your job to someone who identifies as a "woman"?
Why won't this guy quit?
(Separately, Jacinda Ardern, who ran the island fortress (against COVID) of New Zealand, recently had a child and quit, like 40 percent of female-identifying physicians in the U.S.. How is the world going to be peaceful if the number of female-identifying leaders is actually going down?)
Here's a screen shot in case the original falls into a memory hole: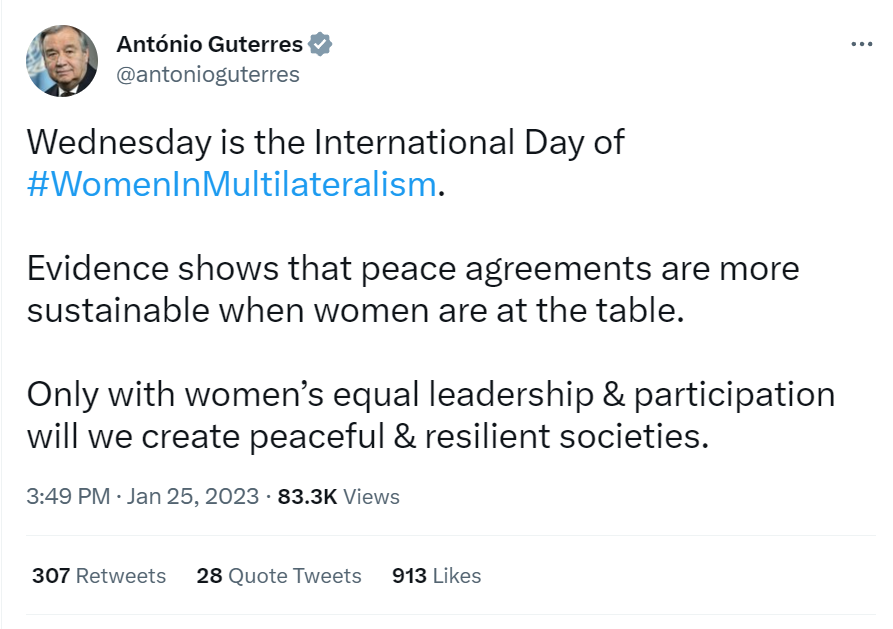 Full post, including comments