"The C.D.C. concedes that cloth masks do not protect against the virus as effectively as other masks." (NYT, Friday):
When the C.D.C. finally recommended masks for ordinary Americans, it emphasized cloth face coverings. It took months more for the C.D.C. and the W.H.O. to concede that the coronavirus can be carried by tiny droplets called aerosols, which can linger indoors for hours.
After nearly two years we learn that a bandana is not "the best" PPE.
I'm wondering if there would be any way to tease out the effects of federal and state government mask orders and propaganda campaigns on COVID-19 deaths. (Here's one place in Jupiter, Florida that takes CDC guidance seriously…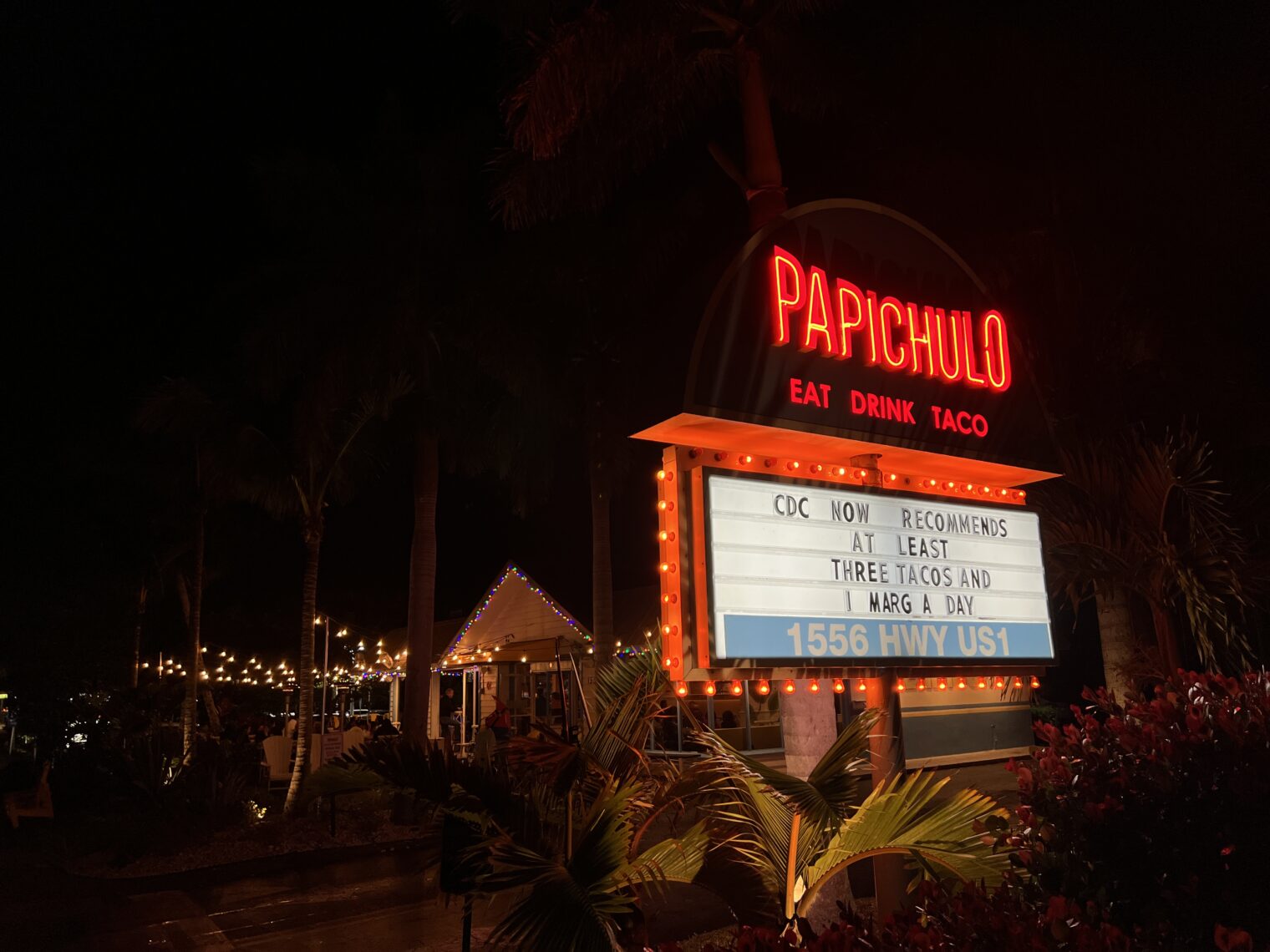 )
Theory 1: while cloth masks are garbage compared to a professionally fitted N95 mask used with a full set of Ebola ward precautions, including frequent hand-washing and disposing of the mask after one use, they "did something." So COVID-19 deaths were perhaps delayed (14 days to flatten the curve) or maybe even prevented (though the mechanism for prevention is unclear).
Theory 2 (core Church of Sweden): cloth masks had almost no effect, just as other Western government efforts were doomed to fail in a "virus in charge" world.
Theory 3: Anders Tegnell, the MD/PhD at the Swedish public health helm in spring 2020, suggested that European Covidcrats consider whether cloth masks and surgical masks could actually intensify a COVID-19 epidemic due to giving people a "false sense of security." In other words, people who would have stayed home would instead go out with a cloth mask on. People who would have kept a 6′ distance would instead forget.
A friend criticized me for heaping scorn on well-meaning public health officials in the U.S., e.g., calling them Karens and referring to "face rags" rather than "protective cloth masks." My response:
You're basically saying "How can you question the $10 trillion two-year anti-COVID war in which the best and brightest U.S. bureaucrats have embroiled American schoolchildren and taxpayers?" Isn't this the same question that people who supported the Vietnam War (albeit much much cheaper, even adjusted for inflation, and much less disruptive to the average American's life, and probably far less deadly to Americans (lockdown-induced extra opioid deaths alone will soon exceed American Vietnam War deaths)) asked of the anti-Vietnam War contrarians? For the supporters of the Vietnam War, anyone who said that it was unwinnable and/or actually immoral was unpatriotic as well as crazy/stupid/unscientific. JFK and Lyndon Johnson had assembled the smartest people in the U.S. to hang out at the White House and they'd proven with charts and statistics that the Vietnam War could be won and was being won. Added to this technocratic competence, the pro-Vietnam War folks were motivated by the purest of intentions.

My mocking the cloth masks that the experts told Americans to wear could actually have saved lives, no? By urging people to use common sense and reflect that a wet bandana was not effective PPE, the term "wet face rag" could have resulted in someone either (a) using an N95 mask that would actually provide some protection, or (b) staying home. Why not reserve your criticism for the public health officials who told people that cloth masks were effective? Isn't it a far greater sin to have told people to nurture a bacteria colony in front of their piehole as a COVID-preventive than anything I did?

… Because of misplaced faith in masks and vaccines, Americans avoided the hard work of restructuring society to thwart respiratory viruses. Los Angeles will soon host a 200,000-person gathering (Super Bowl). Disney and Universal keep thousands of people from all over the country and the world crammed together in indoor lines every day. If not for faith in masks and vaccines, everyone would agree with me that it is crazy to allow these parks to reopen before they restructure their lines to be outdoors-only.
You can infer from the above that I am a Church of Sweden parishioner. However, as is typical for Church of Swedeners, I admit that I can't be sure that I'm right.
Will #Science ever convincingly settle this debate? The one good study of masks as a public health intervention (as opposed to masks in a lab setting) is the Bangladesh randomized controlled trial (Nature summary). It showed a slight reduction in infections over an 8-week period with surgical masks (no statistically significant effect with cloth masks), but in a society where people have less control over their environment than in the U.S. The typical resident of Bangladesh can't choose whether to say home and work via Zoom, whether to use a private car instead of public transport, whether to isolate in a corner of the 2,300 square-foot house shared by 3 people, etc.
Maybe Florida versus California is the best that we can do as a natural experiment within the U.S.? Both have climates that enable a lot to be done outdoors. From a Stanford Medical School heretic:
From the above data we could infer that the central Church of Sweden tenet (Theory 2) is the correct answer, i.e., that masks had no effect. But we could also infer that the (cloth) mask orders increased the death rate (Theory 3). By September 2021, when the above chart was published, California had enjoyed nearly 1.5 extra years of protection via lockdown/shutdown compared to Florida, in addition to the masks. So if we believe that the lockdown/shutdown (except for "essential" marijuana stores of course) orders reduced the COVID-19 death rate, we have to suspect that California's mask orders pushed California COVID-19-tagged deaths up.
Speaking of risk compensation, here's a message from a physicians' discussion forum right at the peak of the Omicron surge:
"My twins turned 14 today and had 8 (immunized and also mostly previously infected) kids over for a party. I was told none of them are straight. They played spin the bottle, apparently, and I thought how awesome a game, when everyone feels comfortable kissing everyone! That was NOT my middle school experience. I know there's a pandemic, but I still thought: cool."
Maybe a COVID-19-safe version of spin the bottle could be played on Zoom? Each time a person is selected to kiss, he/she/ze/they kisses his/his/zir/their family pet. Mindy the Crippler would be a fan!
And, finally, since this post mentions Sweden: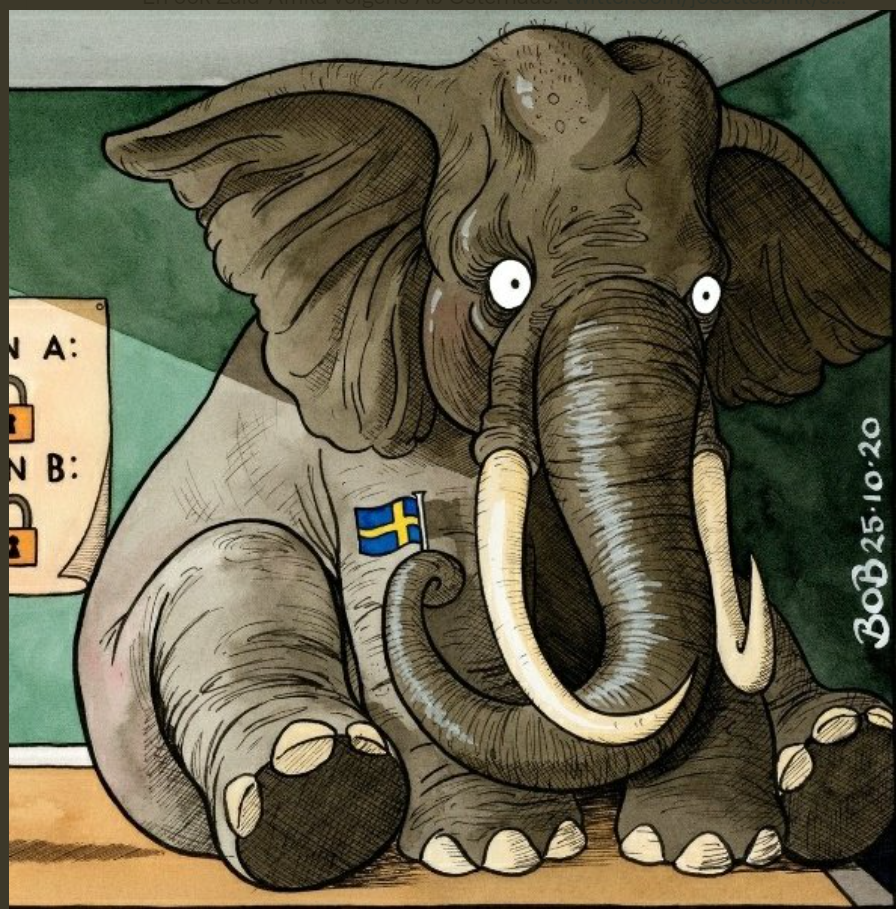 Related:
Full post, including comments