Happy Pride Month (last year it was officially "A Proclamation on "Lesbian, Gay, Bisexual, Transgender, Queer, And Intersex Pride Month", according to Joe Biden).
From state-sponsored CBC… "The future is trans: As Transgender Awareness Month comes to an end, what are our next steps?" (November 2018).
An important variation from TeenVogue (June 2020): ""The Future of Trans" Documentary Shows the World Transgender People Deserve"
From TIME.. "Imara Jones: Why Black Trans Women Are Essential to Our Future" (August 2020):
Black trans women are essential to creating the future, because when everything fails you, you're more clearly able to reimagine what it would look like if things worked. This is why Black trans women are, in many cases, the most visionary and progressive leaders within social justice movements. … The future is trans because the ways we've gone about organizing human life have changed in really fundamental ways. Trans people, just through our existence, show the power and the resilience of change, and possibility of how we can do things differently.
From Adobe Inc.'s "50 LGBTQ Pride month social media caption ideas and Pride quotes":
"The future is trans."
The corporate author (no human is identified) say "The Internet serves another purpose for the queer community, which is known for its taste-making sensibilities, accepting attitudes, irreverent humor, and fun-loving vibes." What if a person says "I agree with the Florida law that bans public school classroom instruction on sexual orientation and gender identity for K-3″? Would the queer community accept that person?
Here are some templates from Adobe: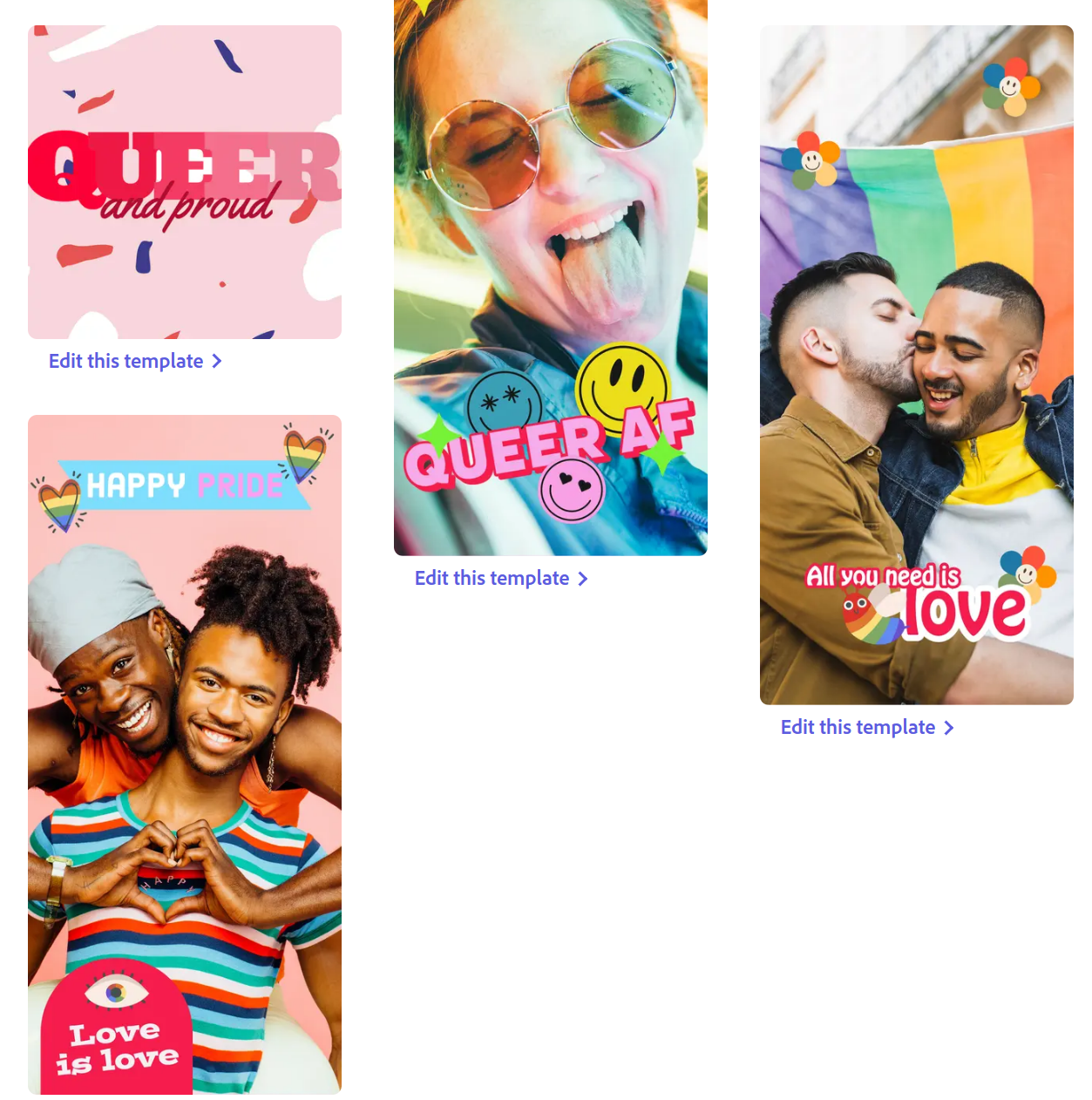 The Future is Trans T-shirt comes in "Male Fit" and "Female Fit" (make mine 5XL please):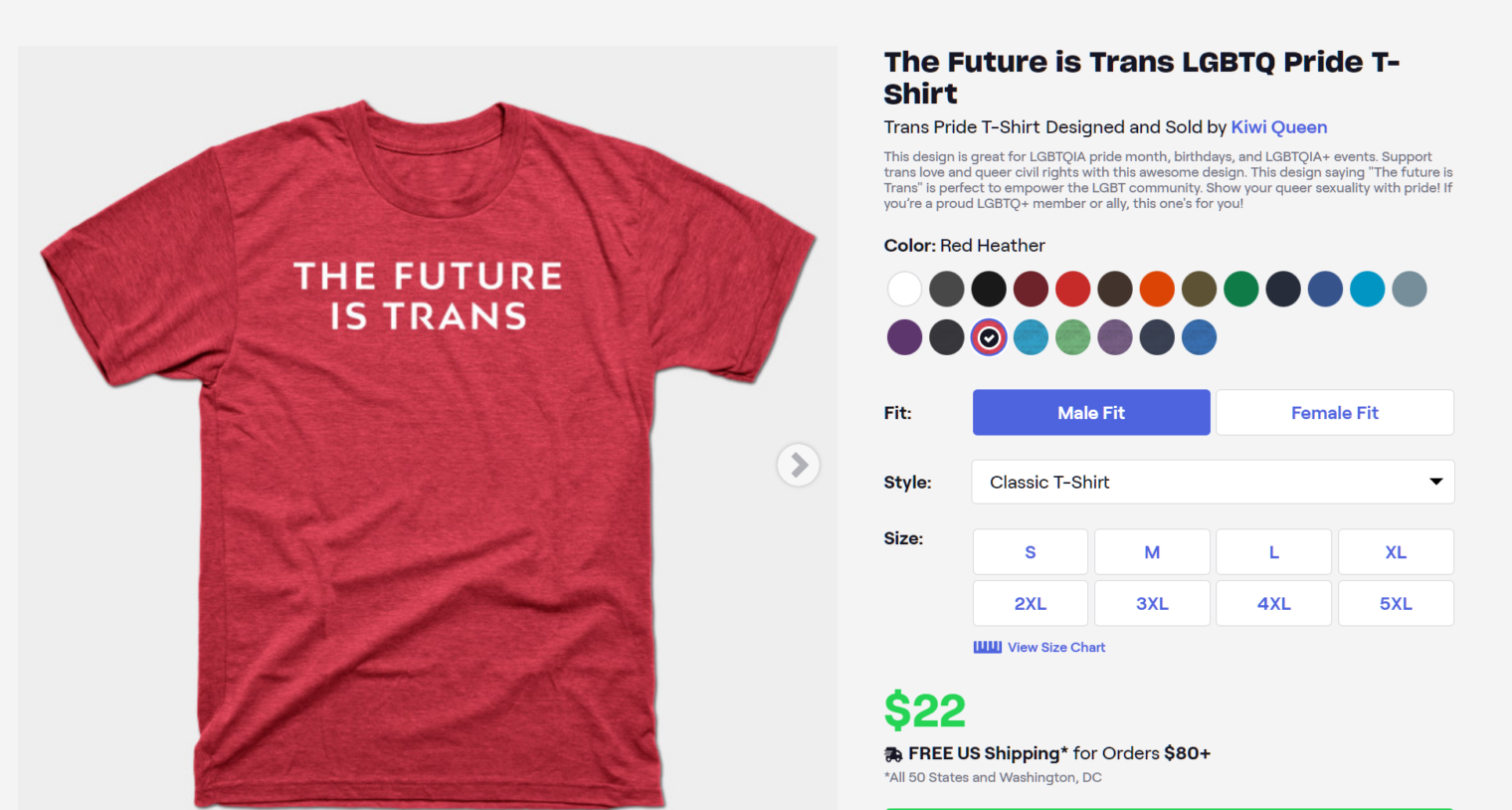 Related:
Full post, including comments