Readers: Please help me keep these bank failures straight. "First Republic Stock Plunges After Bank Rescue Plan, Dividend Suspension" (WSJ, today):
First Republic Bank shares fell more than 30% Friday after a multibillion-dollar rescue deal orchestrated by the biggest U.S. banks failed to convince investors that the troubled lender is on solid footing.

The move erased the gains that came Thursday, when a group of banks including JPMorgan Chase & Co., Citigroup Inc., Bank of America Corp. and Wells Fargo & Co. deposited $30 billion in First Republic in an effort to restore confidence in a banking system badly battered by a pair of bank failures.

"It's not clear whether it's viable as a stand-alone entity," said Julian Wellesley, global banks analyst at Boston-based Loomis Sayles & Co. "So it's likely, in my view, to be taken over."

The sudden collapse recently of Silicon Valley Bank and Signature Bank—the second- and third-largest bank failures in U.S. history, respectively—have sparked concerns that anxious customers could drain deposits from other small and midsize banks.
What do SVB and First Republic have in common other than both being supervised/regulated by the San Francisco Fed? Was First Republic as devoted to diversity and inclusion as SVB?
As Congress and the D.C. Fed flooded the U.S. with money in 2020, what was First Republic thinking about? "First Republic Expands Commitment To Diversity, Equity and Inclusion" (August 31, 2020):
First Republic has engaged Management Leadership for Tomorrow ("MLT"), a national nonprofit that equips and emboldens high-achieving Black, Latinx and Native American individuals to secure high-trajectory jobs, while partnering with employers to provide access to a new generation of diverse leaders. The organization's advisory services help institutions to better foster an environment of success for the underrepresented colleague experience.

"A diversity of backgrounds, opinions and perspectives has always been fundamental to our success," said Jim Herbert, Founder, Chairman, and CEO of First Republic. "Management Leadership for Tomorrow has a proven track record of success in helping companies find and develop leaders from underrepresented communities."

Individuals who self-identify as members of ethnic minority groups currently total 48% of First Republic's workforce, with over 55 languages spoken at the company. Building upon First Republic's long-standing culture of inclusion and diversity, MLT will provide strategic and tactical support to help further diversify the company's workforce. In addition, the organization will collaborate with First Republic to enhance colleague and culture development programs that drive a sense of belonging and engagement.
If we count employees identifying as "women" as being in a victimhood class and we consider these 48% who were victims via "ethnic minority group" identification, the majority of the bank's employees were victims and yet the goal was apparently to go bigger in the victimhood department. Here's the person who was CEO for 37 years, through 2022: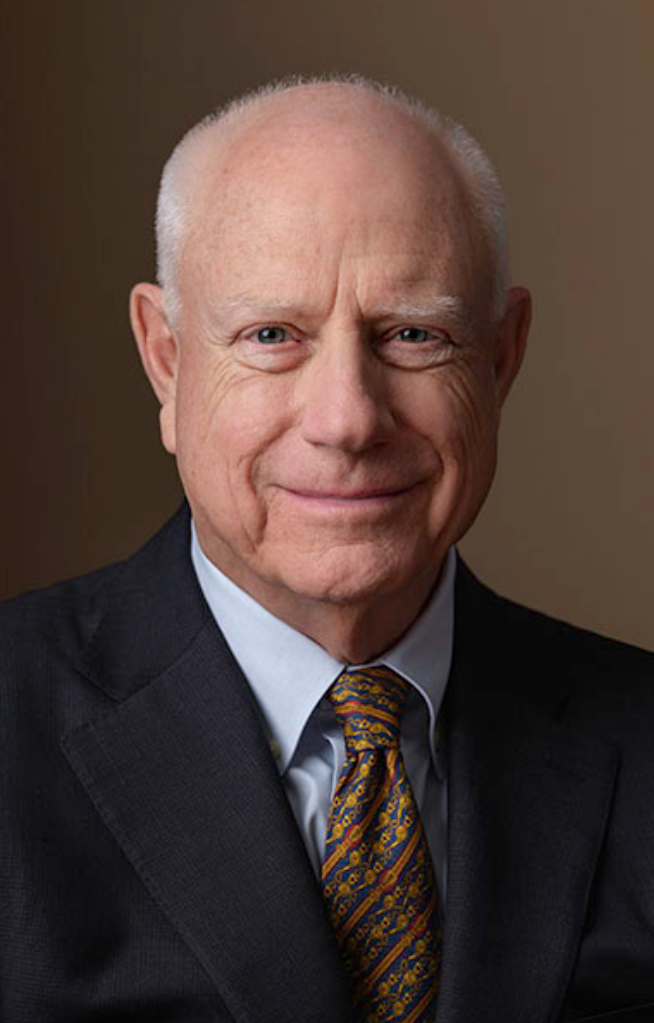 James Herbert was replaced, in the CEO/COO roles, by a diverse duo: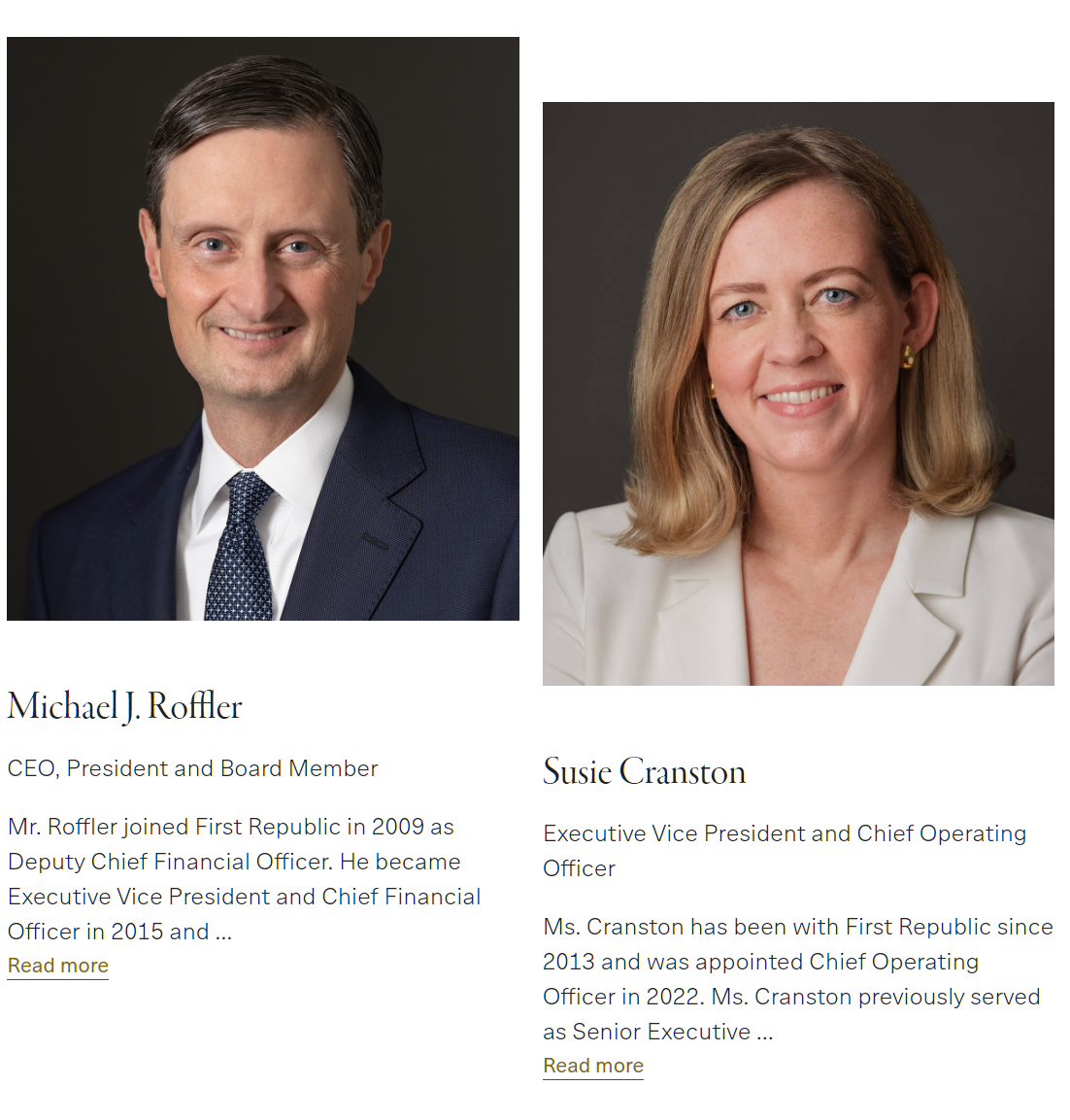 But what exactly did these diverse executives do to cause the meltdown? And why didn't the San Francisco Fed notice anything amiss? Let's check a 2018 New York Times article:
The Federal Reserve Bank of San Francisco has installed Mary C. Daly, a labor economist who currently serves as the head of research, as the institution's new president beginning Oct. 1. … Ms. Daly, who is openly gay, will become the third woman among the 12 presidents of the Fed's regional banks. As a senior executive at the San Francisco Fed, she has been a leading voice for addressing what she has described as a "diversity crisis" in the economics profession and at the Federal Reserve. At the San Francisco Fed, she pushed successfully to balance the hiring of male and female research assistants.
Dr. Daly attacked the diversity crisis at the San Francisco Fed, but ignored the insolvency crises brewing at SVB and First Republic? If diverse teams are smarter and more capable and the San Francisco Fed had more diversity than other regional Federal Reserve Banks, why are two of the biggest failures in the SF Fed's territory?
Related:
Full post, including comments