For the old and nostalgic, or the merely old at heart, Fotohandel Delfshaven in the Netherlands (they've moved to downtown Delft, actually) is a great destination. There's a gallery/showroom downstairs and a team of guys upstairs who try to get everything back to working condition. The store also sells some broken cameras for those who just want to decorate a bookshelf. They sell film and arrange processing: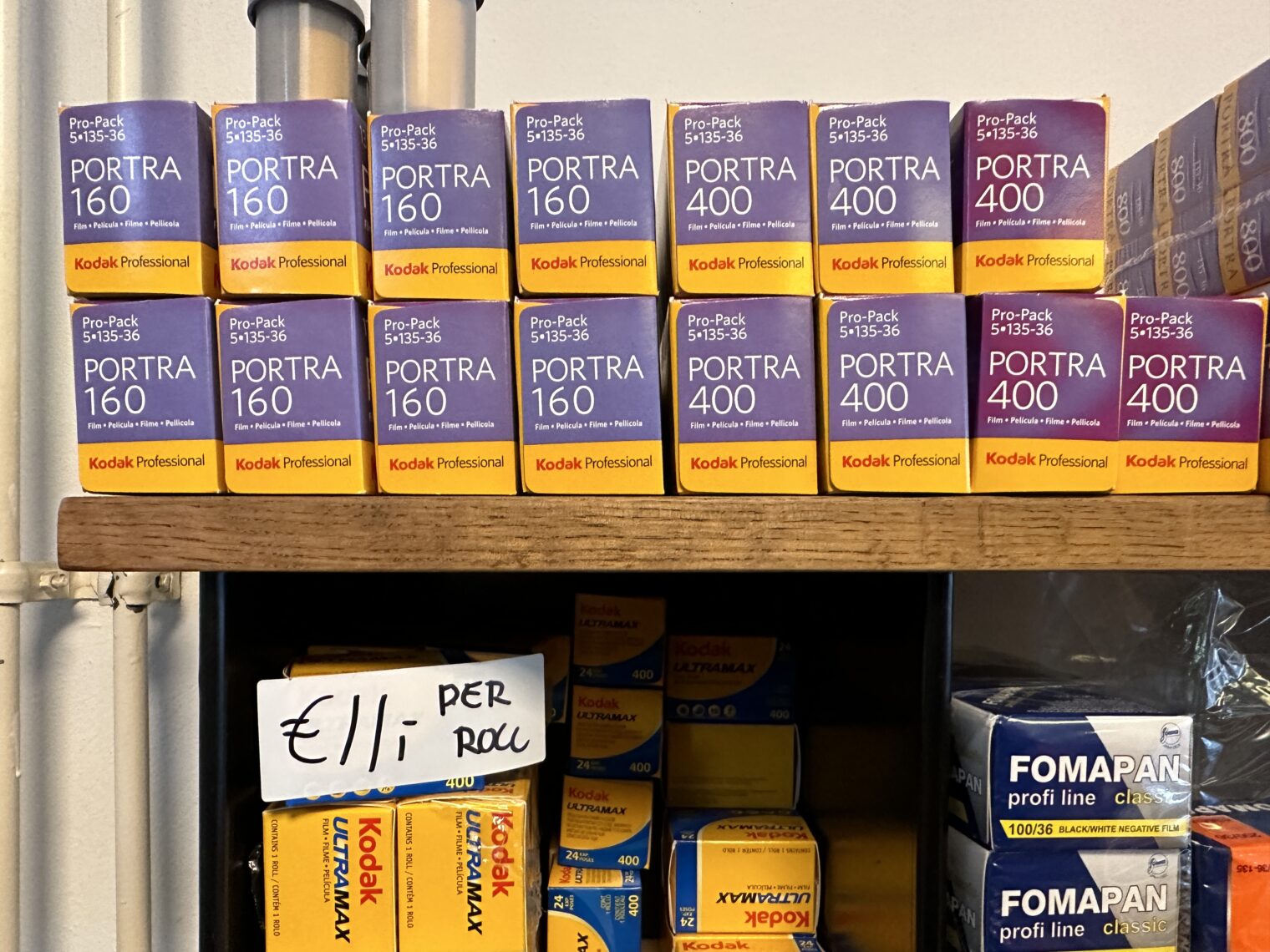 The front of the shop contains an early smartphone camera prototype: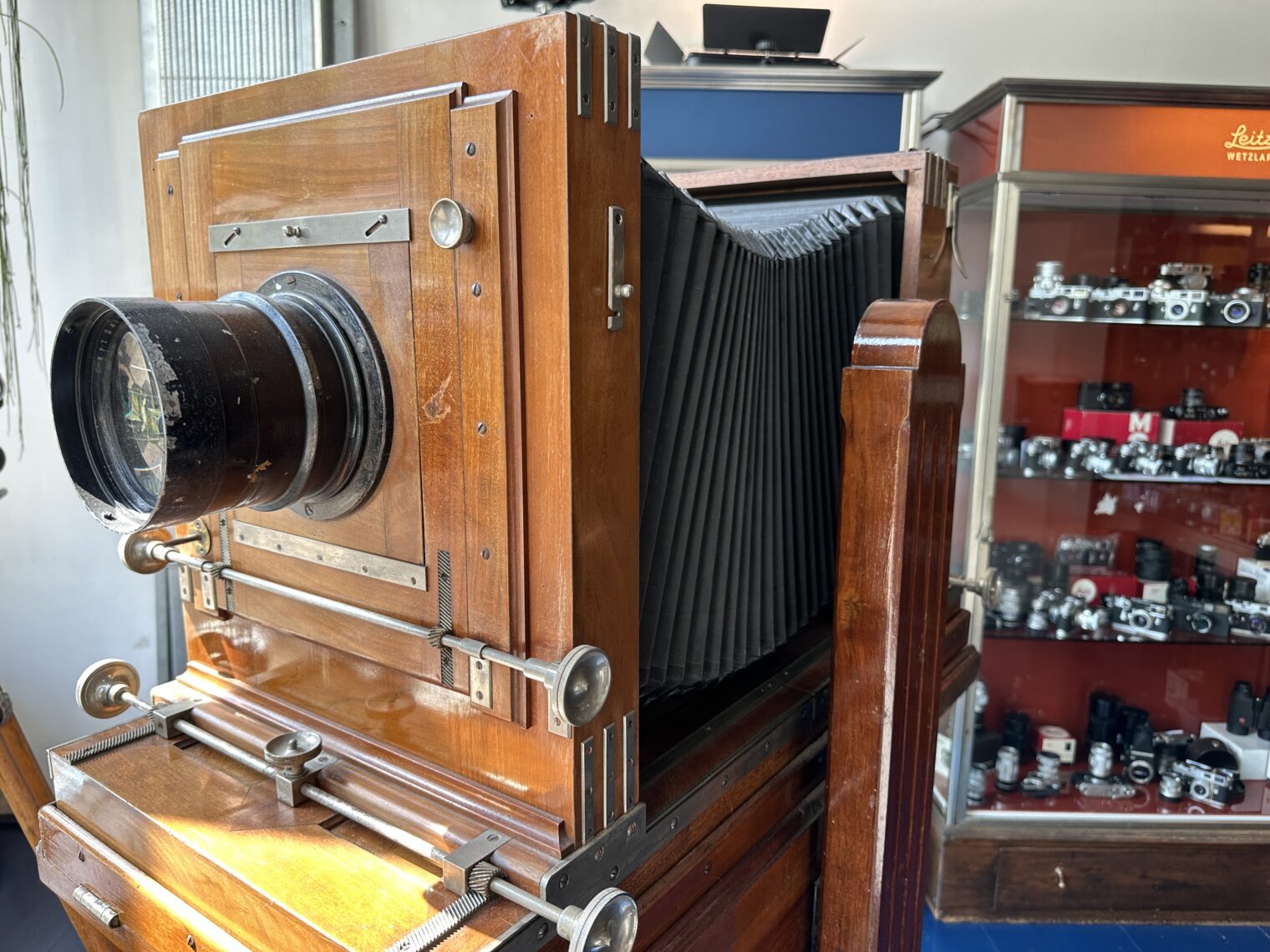 If you were inspired by astronaut Tom Hanks's bravery in going to the moon on Apollo 13, why not buy a prototype of the electric Hasselblad that Hanks would have used if not for the unfortunate oxygen tank explosion?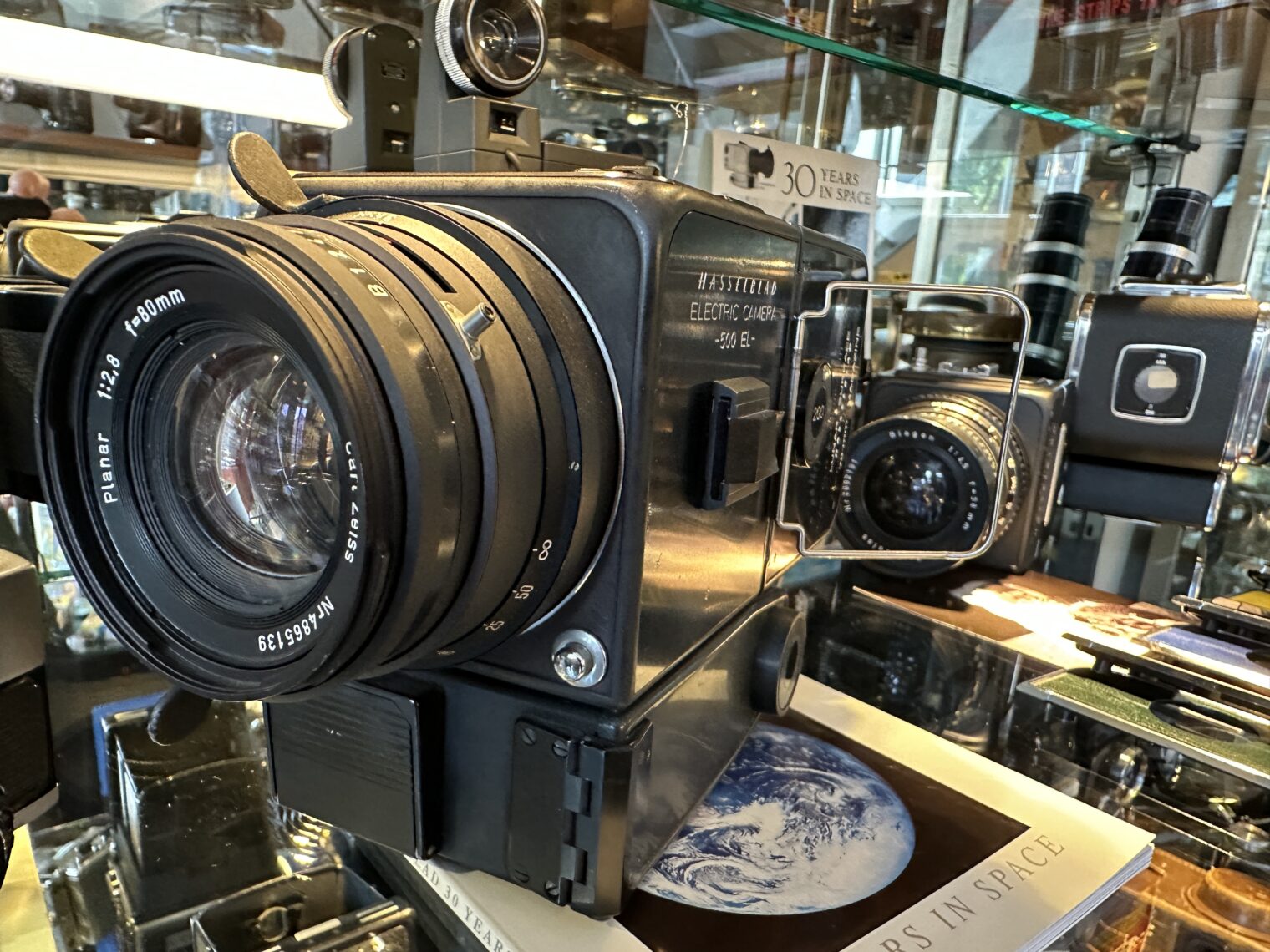 What's inside a 'Blad?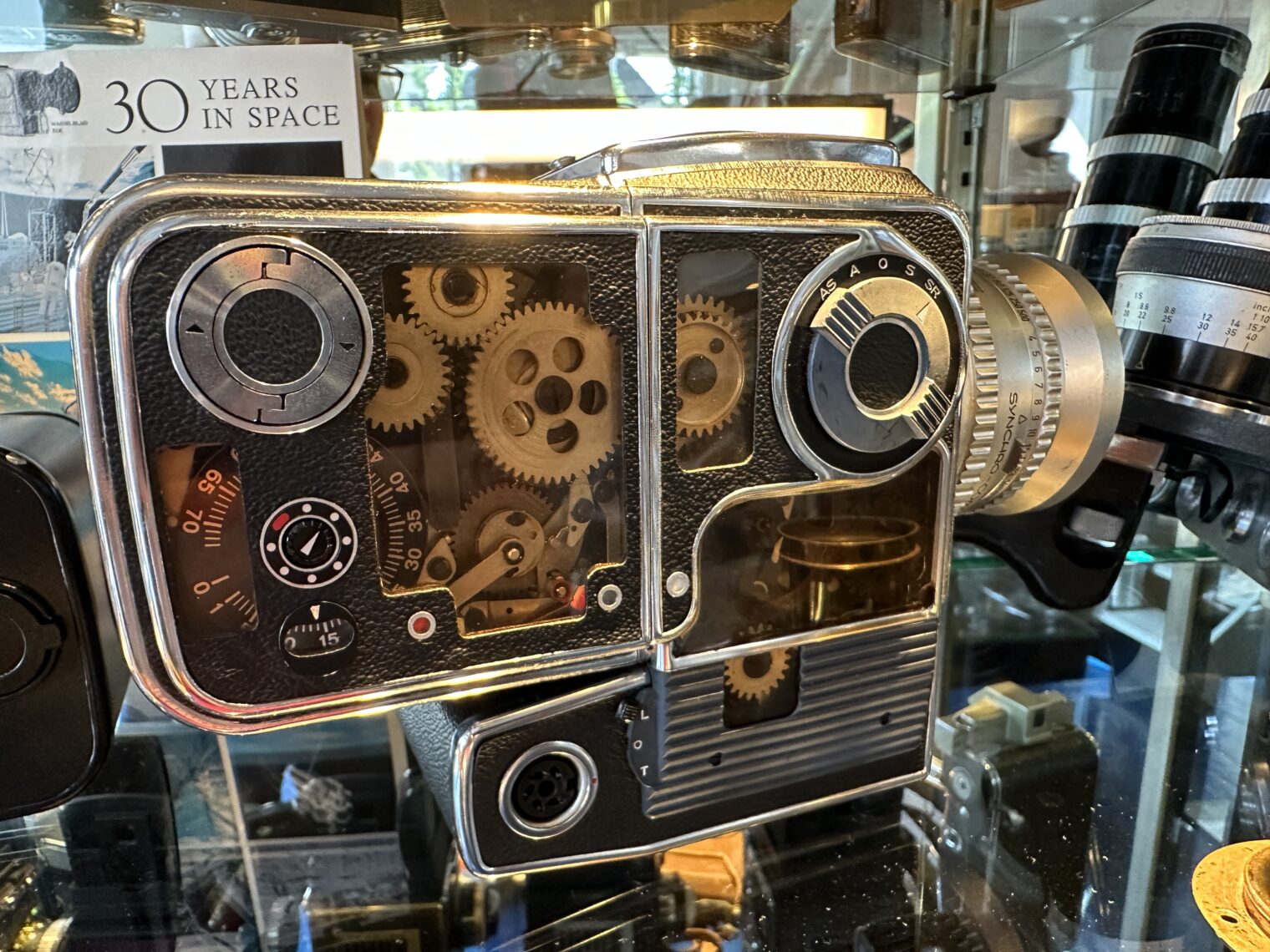 For maximum taste and subtlety points, a gold-plated Leica: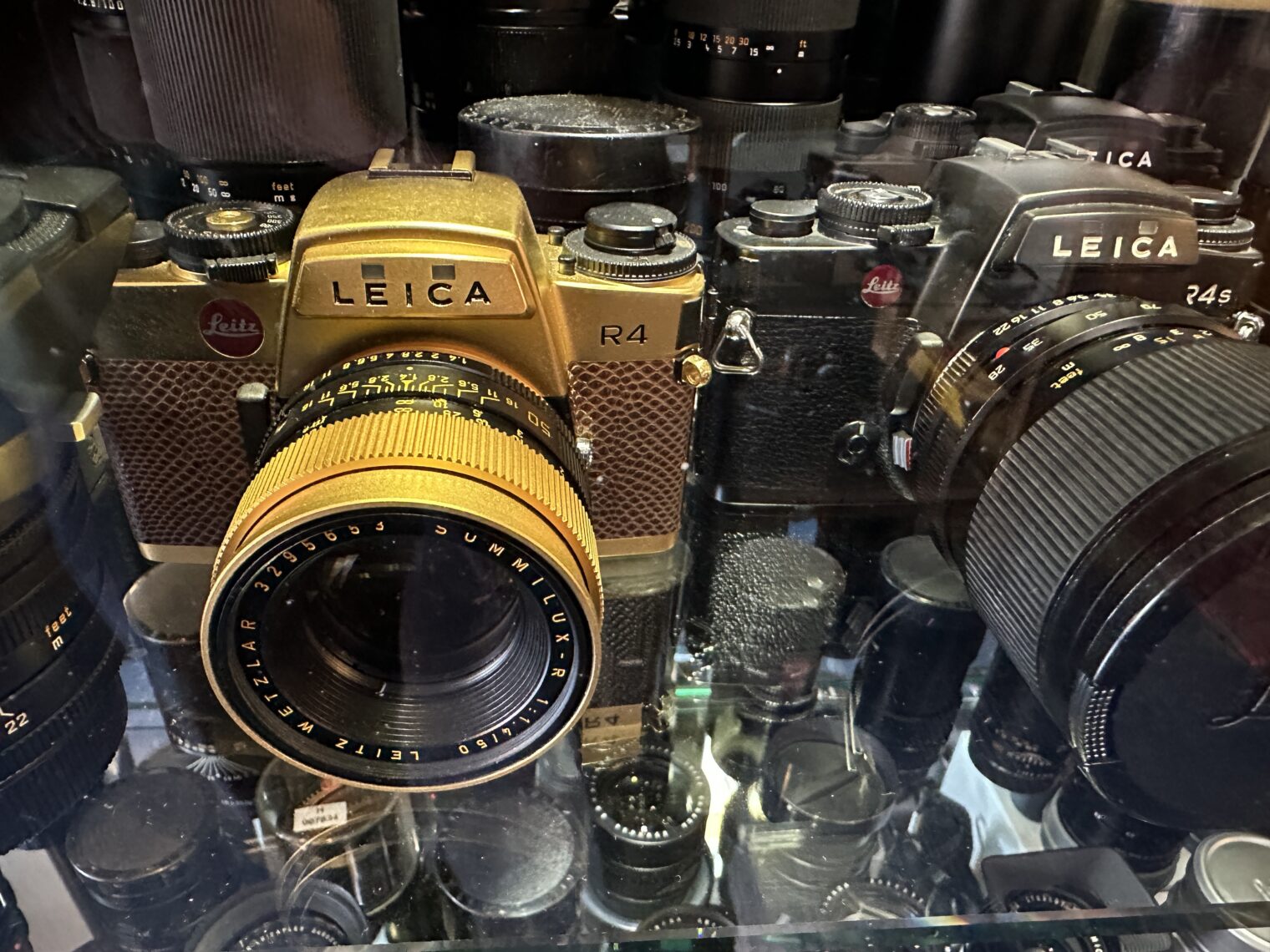 I prefer the red Rolleiflex: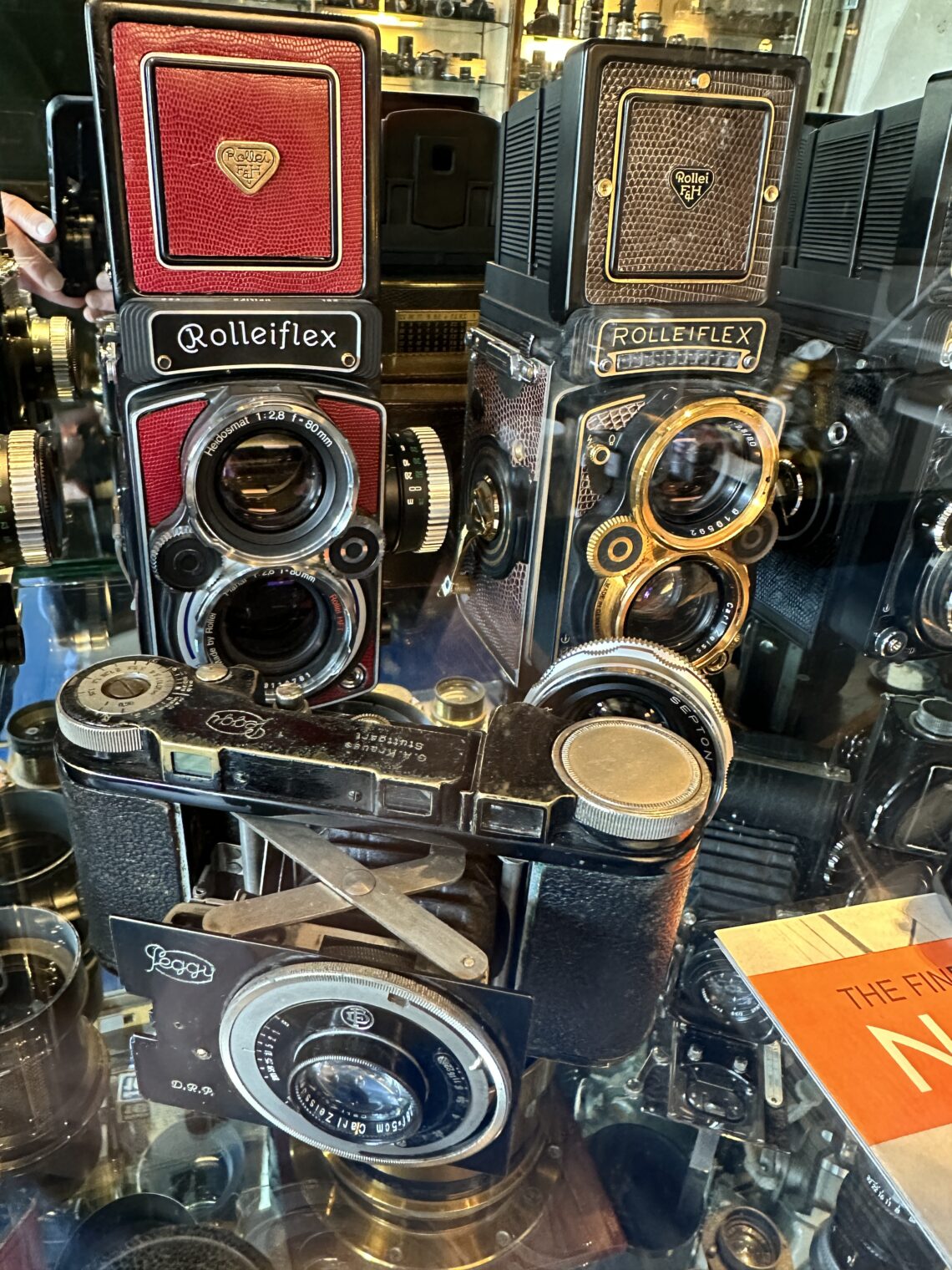 You don't have to be rich to come away with a working film camera. $250-500 should suffice for a high-quality restored example. If you adjust 1960s or 1970s prices to Bidies, you're actually paying far less for one of these cameras than it cost new.
Delft is a great town and I highly recommend a visit to Fotohandel Delfshaven (or come over to our house and I'll pull a subset collection out of the closet!).
Full post, including comments