"Harvard Grad Student Union Protests Comaroff's Return to Teaching After Sexual Harassment Findings" (Crimson, September 7, 2022):
Returning from two years of administrative leave for allegations of sexual and professional misconduct, Harvard professor John L. Comaroff stood up to start teaching his first class back on campus Tuesday afternoon.

Then, five graduate students stood up and walked out of the classroom in protest.

Meanwhile, dozens of students congregated in the Science Center Plaza to decry Comaroff's continued employment at Harvard on the first day of his course, African and African American Studies 190X: "The Anthropology of Law: classical, contemporary, comparative, and critical perspectives." This week, Comaroff resumed teaching for the first time since University investigations found he violated sexual harassment and professional misconduct policies.
The African-American professor is, according to Wikipedia, now 77 years old (i.e., almost old enough to be President of the United States), a great example of the tenure system in action. The point of this post, however, is the tendency of Harvard students to Follow Science when outdoors. Portions of photos in the article: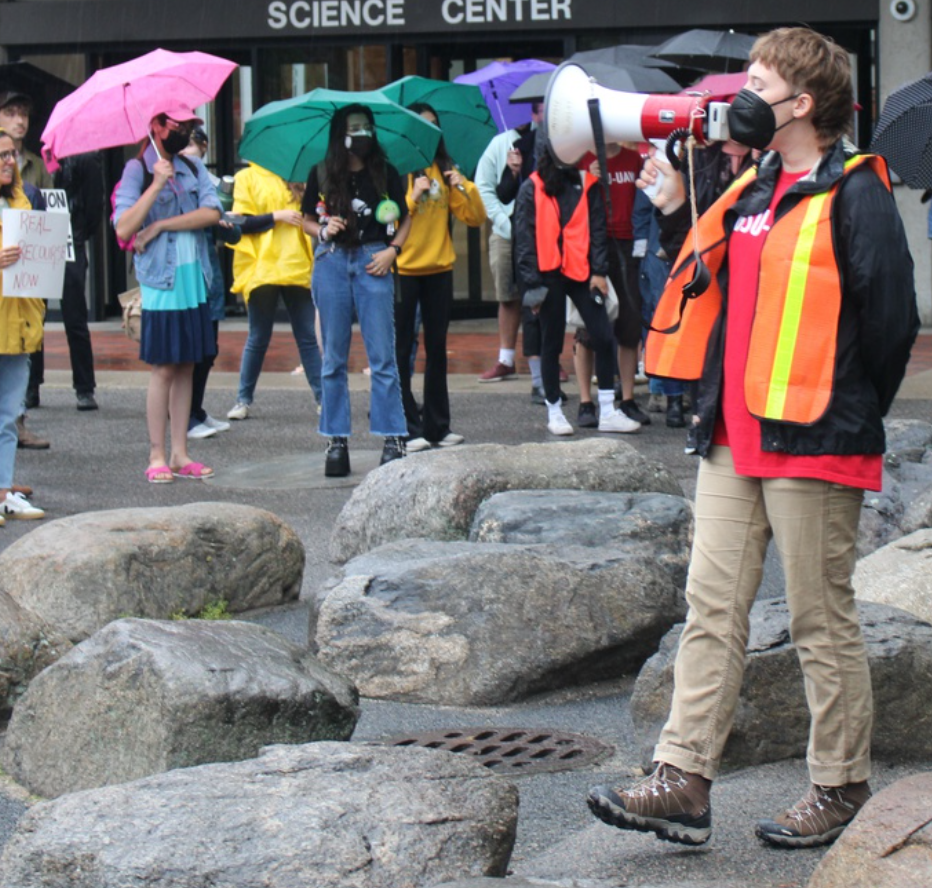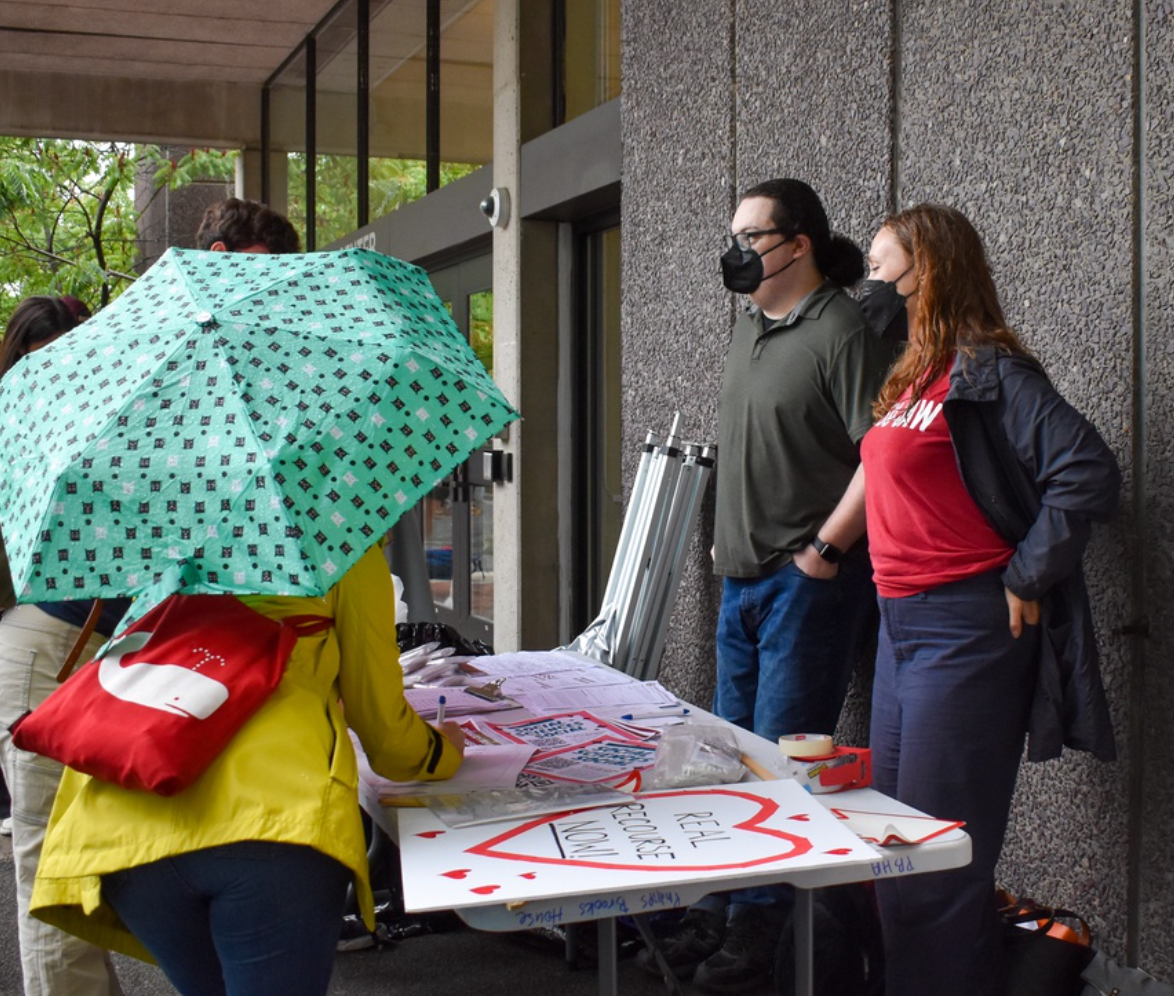 That's life on campus right now!
Report from our former town, a Laptop Class suburb of Boston: as many as 1/4 to 1/3 of the students in a middle school classroom will be wearing masks.
Full post, including comments