What's going on with various unions in Hollywood being forced to strike? Roughly 99.7% of Hollywood executives are Democrats (source). Why won't committed Democrats pay workers a fair wage?
While it is sad that the Netflix Cleopatra (3% audience score) spinoffs might be delayed by the refusal of Democrats to pay their workers properly, the public can still watch Sorcerer, the recently deceased director William Friedkin's favorite among his movies (French Connection and Exorcist are the best known).
From Friedkin's obituary in the NYT, a Ukraine connection and also one to the 2SLGBTQQIA+ community:
William Friedkin, known to his friends as Billy, was born in Chicago on Aug. 25, 1935, to Louis and Rachel (Green) Friedkin. Both parents were Jews who had left Ukraine early in the century with their families to escape the tsarist pogroms. His mother, who was known as Rae, was an operating room nurse; his father worked a variety of low-paying jobs.

"The French Connection" was rejected by every studio in town before Richard Zanuck, in his final days at 20th Century Fox, gave it the green light. Convinced that the film required a street-level documentary feel, Mr. Friedkin spent weeks on the beat with the two police officers who had broken the French Connection drug case. He said he paid an official at the New York Transit Authority a $40,000 bribe to overlook the rules and allow the famous chase sequence to be filmed.

He later called "Sorcerer," in an interview with Indiewire in 2017, "the only film I've made that I can still watch."

The lurid "Cruising" (1980), with Al Pacino as a New York City detective who goes undercover in the city's gay S-and-M bars to solve a murder, aroused the fierce opposition of gay activists, who objected to the film's portrayal of gay men and who picketed the location shoots, much to Mr. Friedkin's dismay.
Another great movie from this guy: To Live and Die in L.A. (you wouldn't have wanted to be hoping to get anywhere near where they filmed the car chase on the day(s) of filming!)
Trigger warnings: the employer of the main characters in Sorcerer does not comply with OSHA regulations; seat belts are not always worn; the roads and bridges that they traverse were not approved by Pete Buttigieg.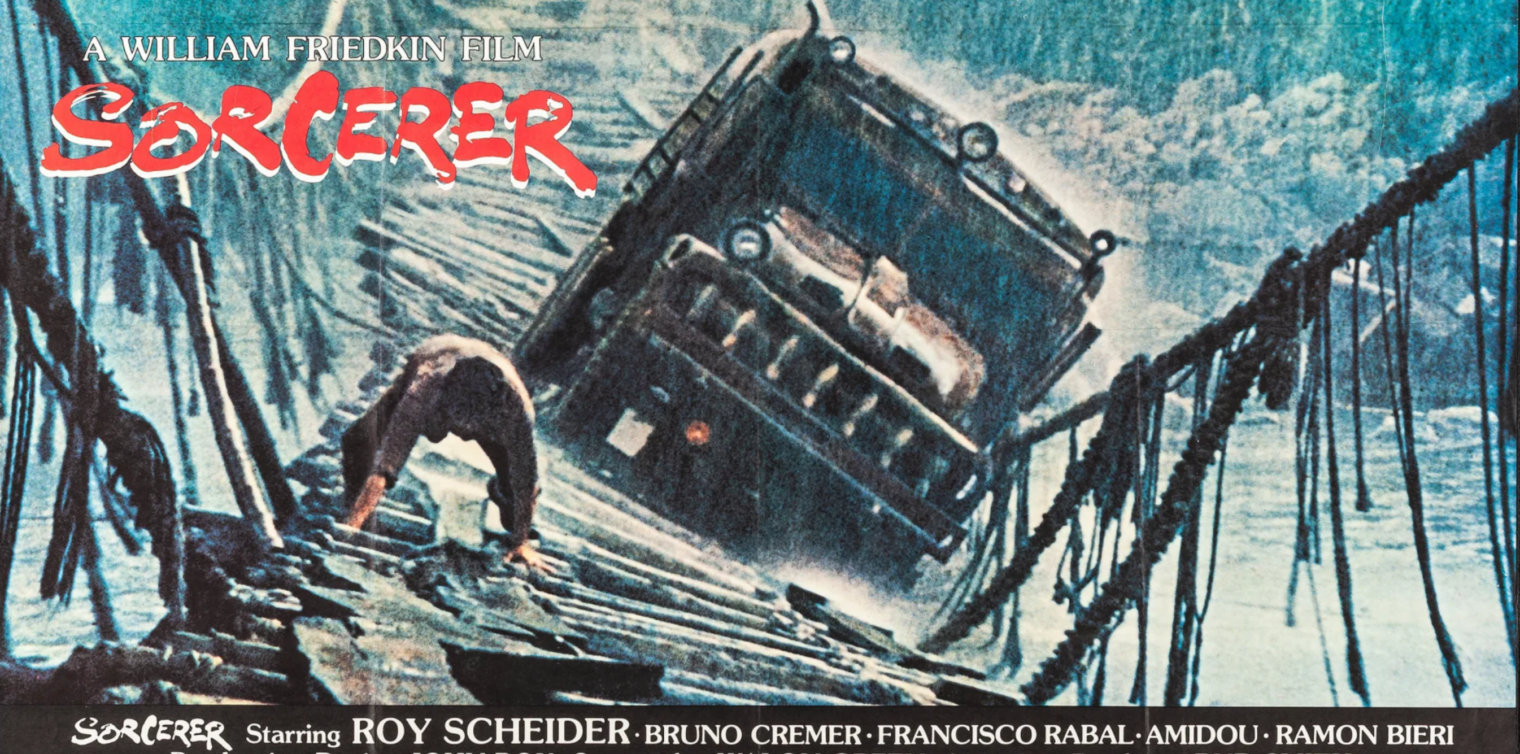 Full post, including comments