I'm leaving this here as a reminder to my future self.
One month before any trip to the Louvre: join Amis du Louvre (Adhérent) to get a membership for however many adults are in your household (kids are free). The cards will be mailed out and then you can skip the lines at the Pyramid and other places. You might be able to talk your way in from the Passage Richelieu or Carrousel (underground mall) entrance if you say that you're going to buy a membership. With the membership, you don't need to get a timed ticket and then wait in line for 30 minutes to use that time slot.
Once in the Pyramid, skip the Nintendo-based audioguides, which are complex and confusing (and the commentary is limited to a handful of works and isn't very interesting).
Enter via Richelieu and the French sculptures, especially the Barye animal fights.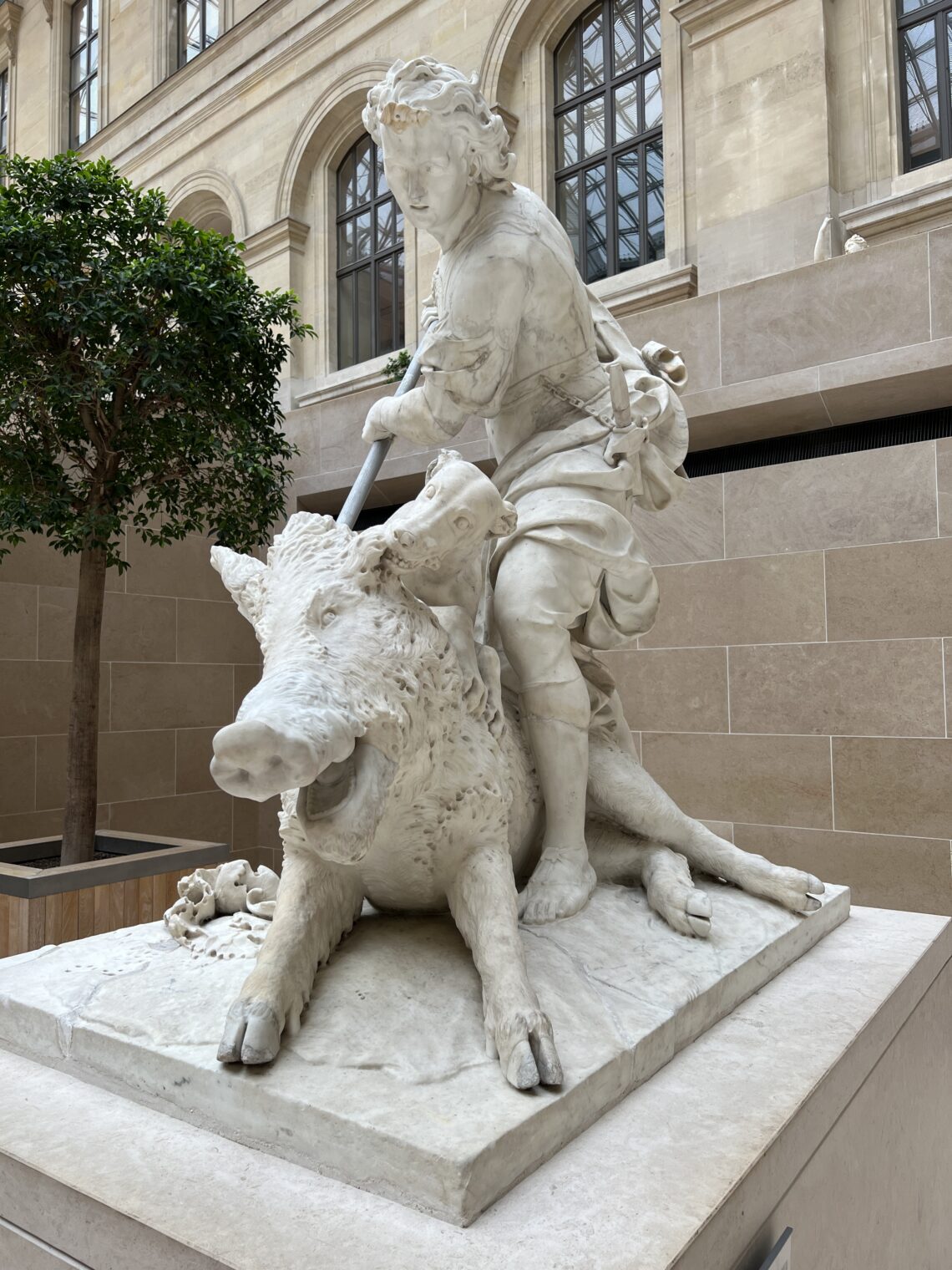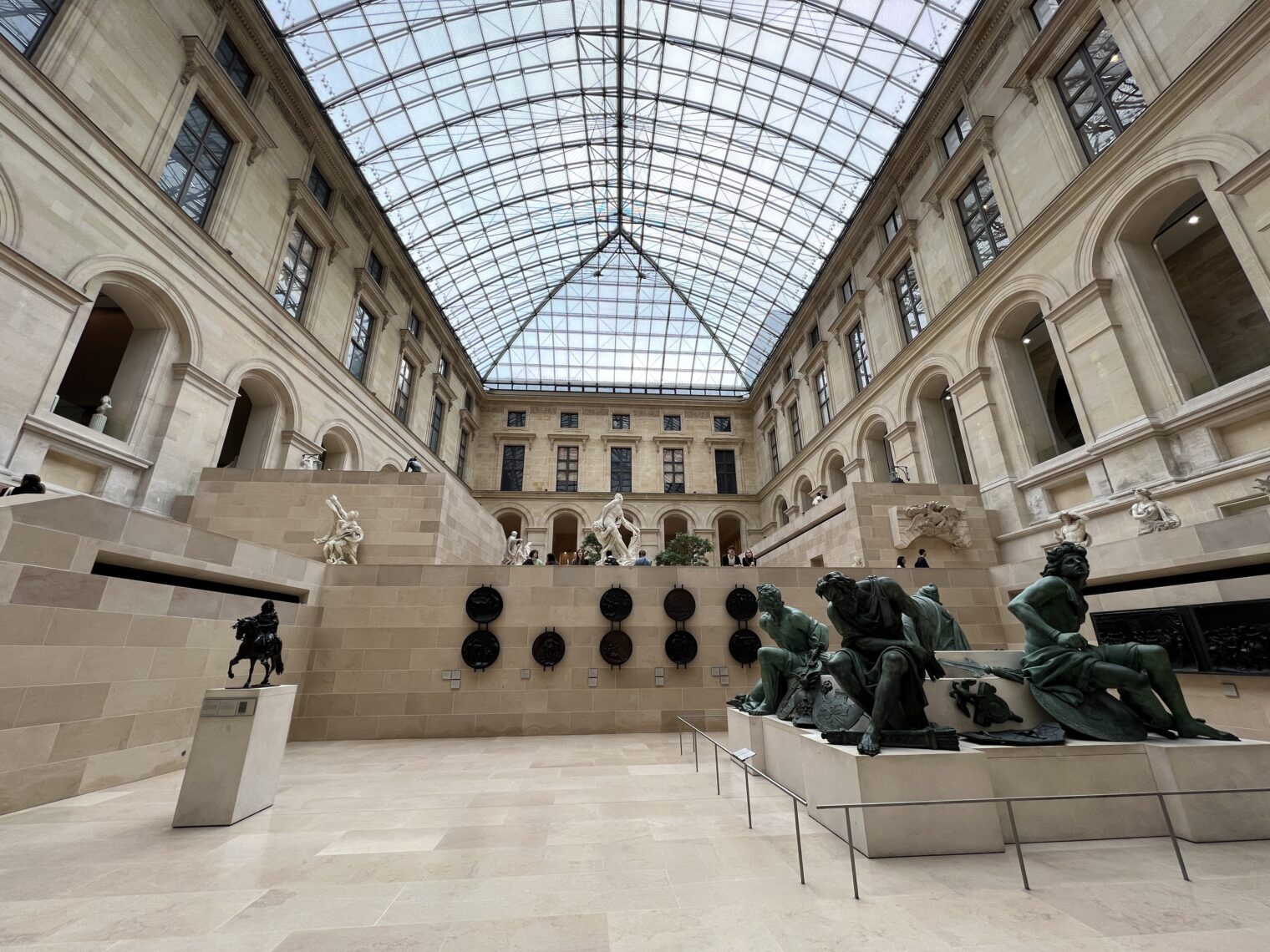 Upstairs to Napoleon III's lavish crib.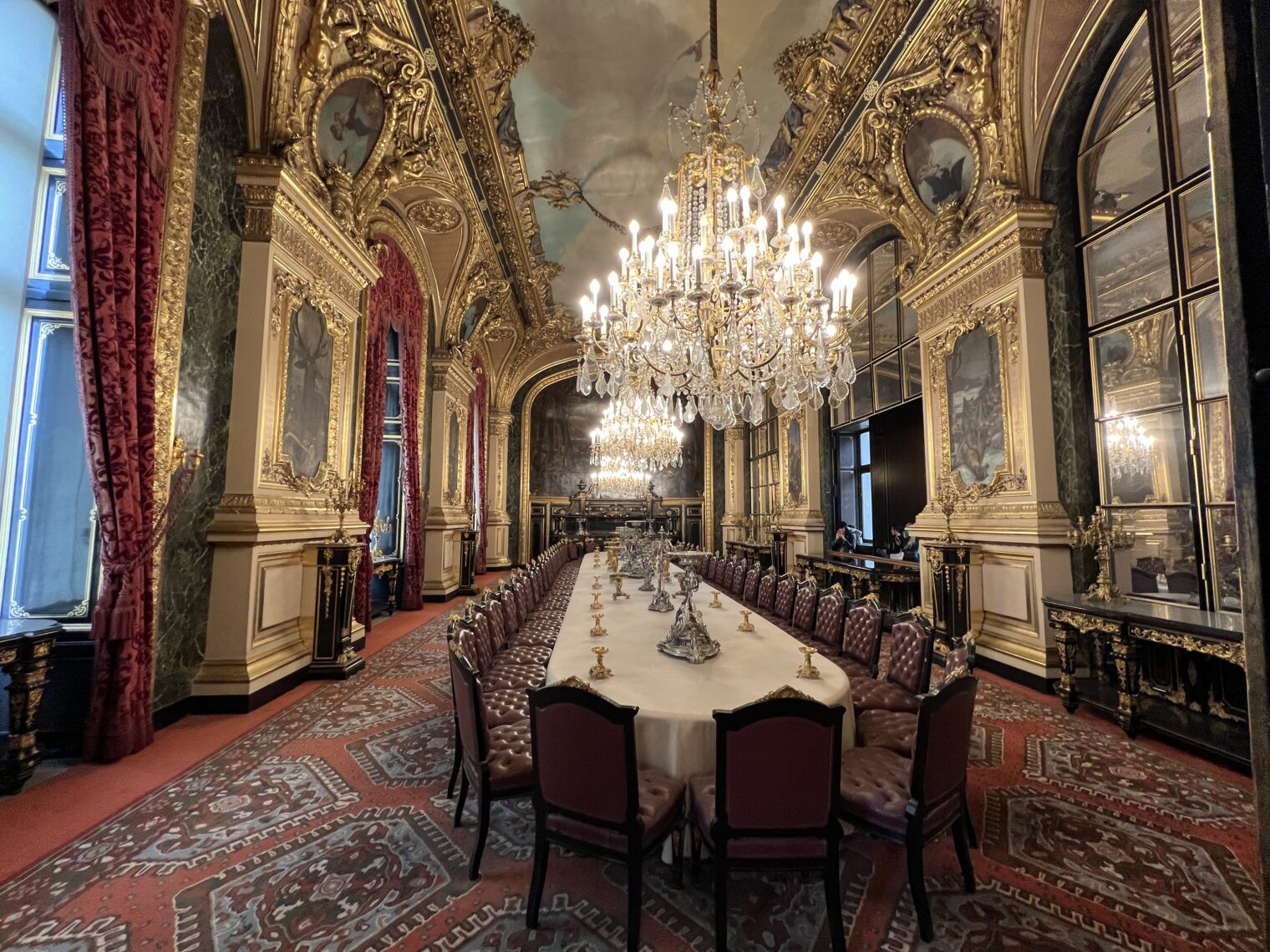 Upstairs again to the two Vermeers (one was in Abu Dhabi; one here). Here's how much demand there was at 1 pm on a weekday to see a painting not called "Mona Lisa":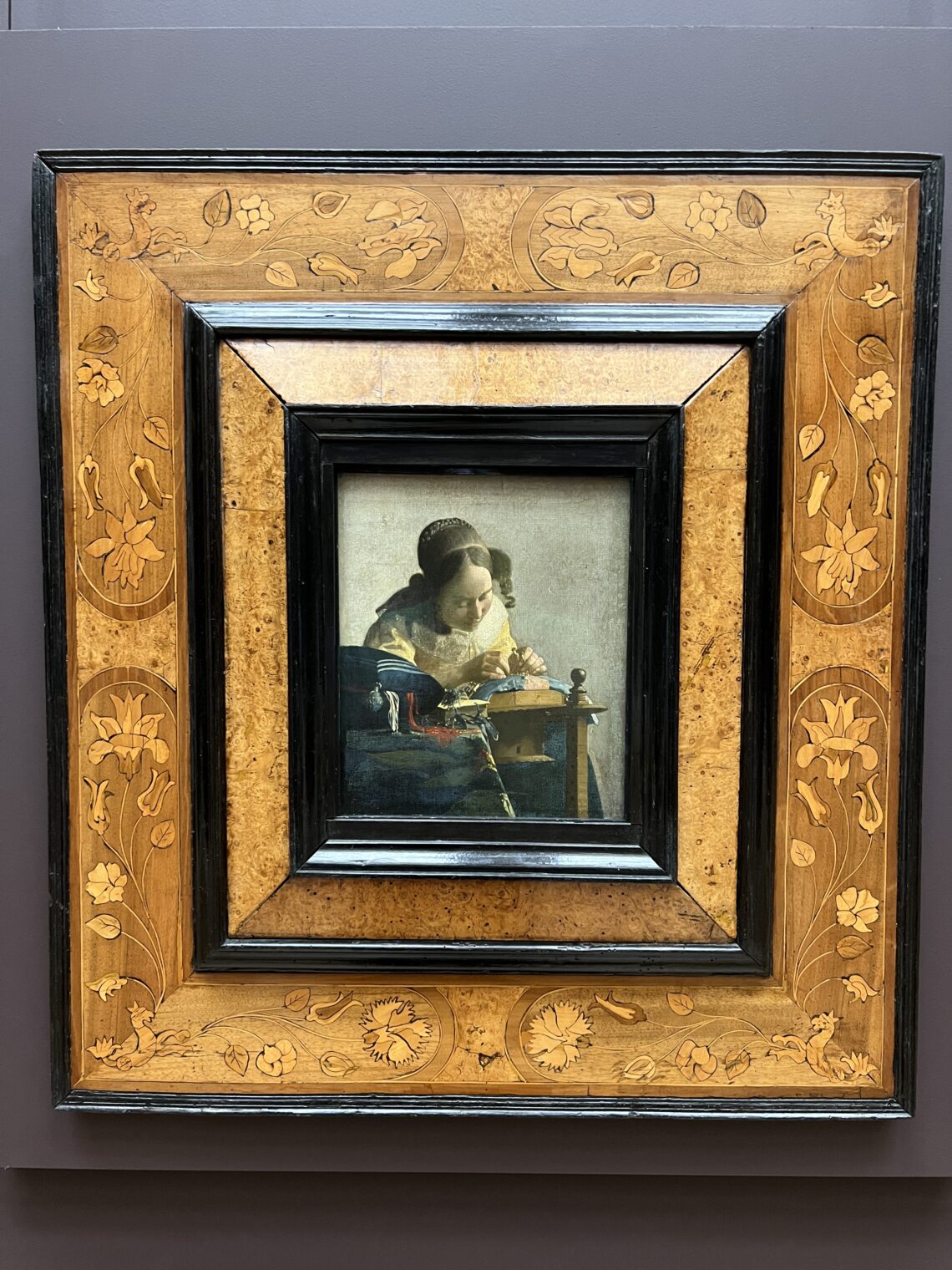 Then the huge Rubens salon and walk through French painting to see if the battle scenes catch their eye.
Finally to the Mona Lisa room, which should be revisited on a Friday night around 9 pm if anyone actually wants to see the painting. Note the surgical mask as protection against aerosol viruses in the most crowded room of the world's most visited art museum (at least 15,000 visitors per day). Fortunately, the ventilation system was upgraded in the 50s… the 1850s.
A mostly-European crowd in which we see reliance on masks, typically mere surgical or cloth ones: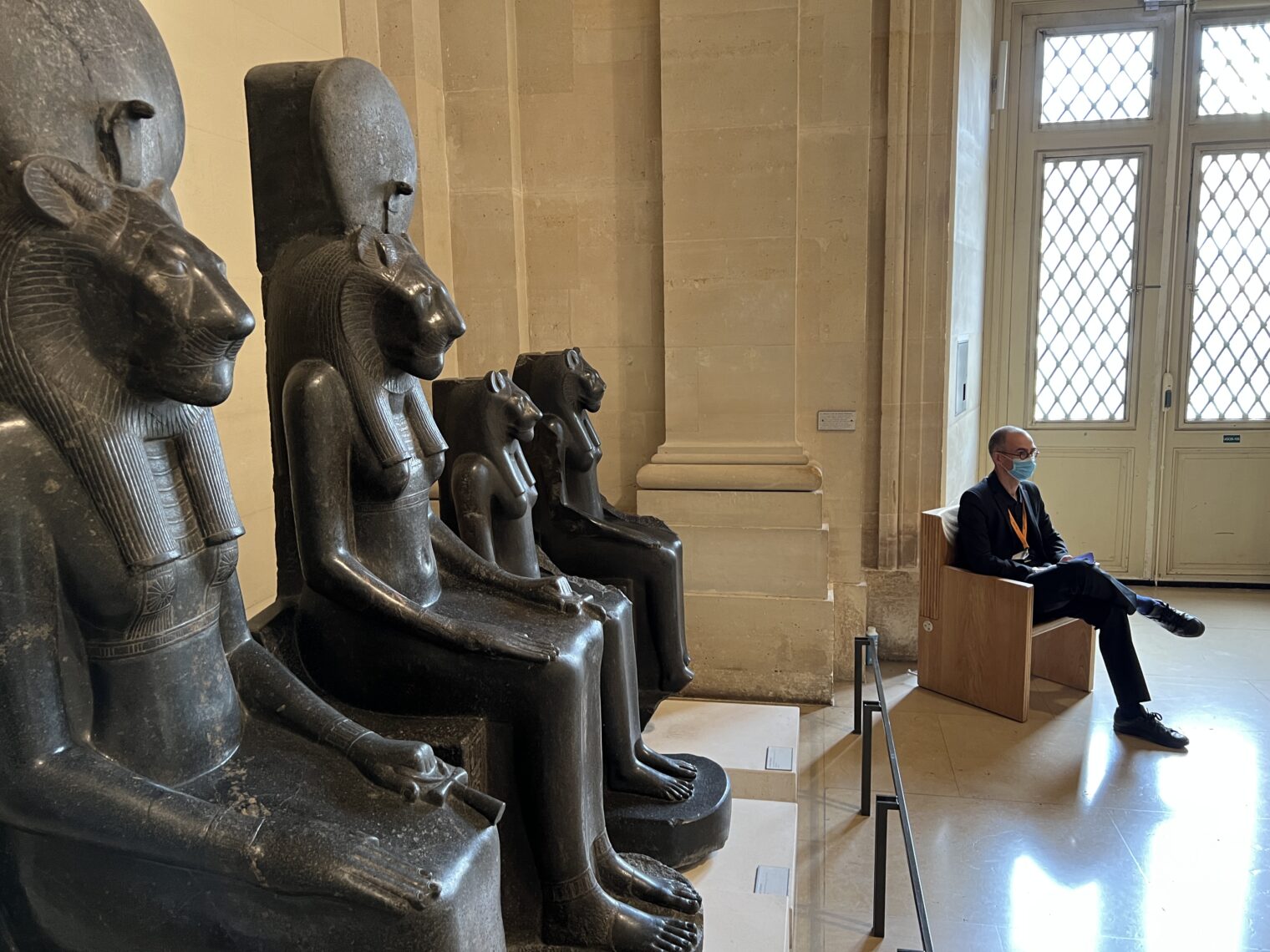 In other kid news, ours enjoyed this stinky cheese from the supermarket:
Full post, including comments