Coronapanic in the U.S. has enabled humans and dogs to share more experiences. #CovidBringsUsCloser From Palm Beach Gardens, Florida: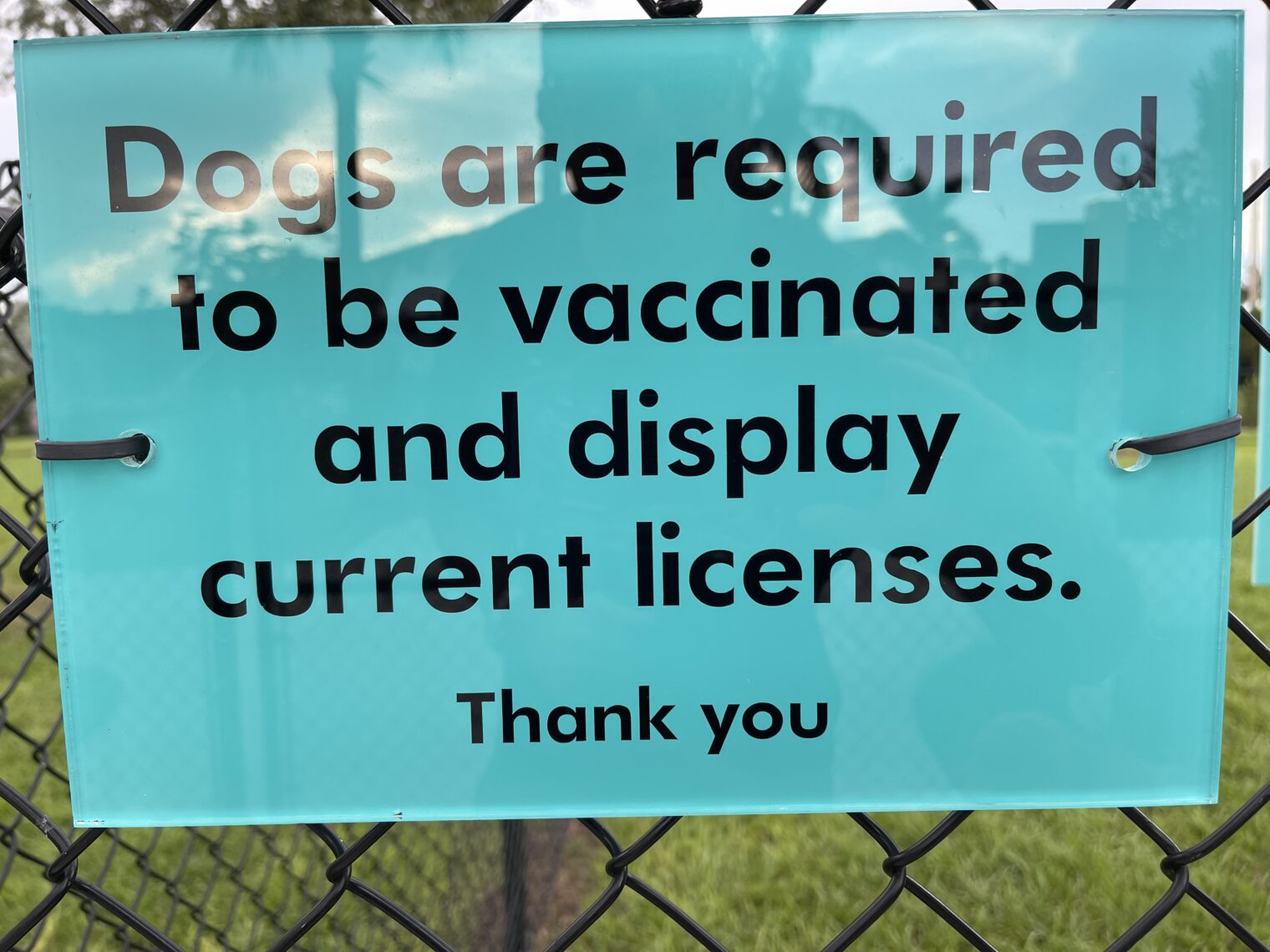 ("Dogs are required to be vaccinated and display current licenses."; compare to "San Francisco's new rule: Proof of vaccine or no dining in" (AP) and "De Blasio sending workers to see if restaurants follow vaccine mandate" (New York Post))
Separately, is "All Dogs Welcome" hate speech in the same way that "All Lives Matter" is?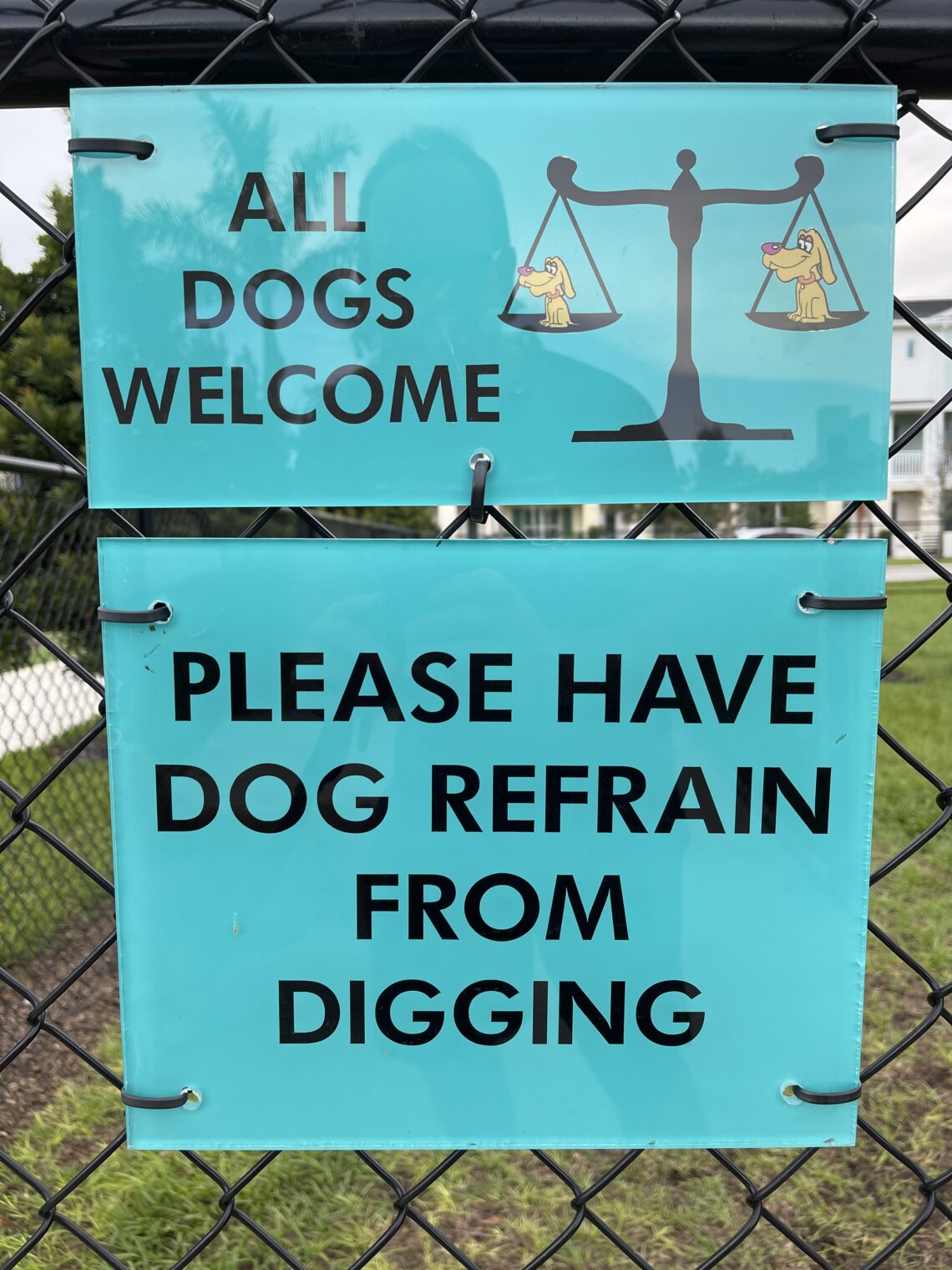 Regarding the digging, my Samoyed breeder said "They dig in the winter to stay warm. They dig in the summer to get cool. They dig in the fall and spring to keep in practice."
Finally, check out the adjacent playground for kids, almost entirely covered by shade structures: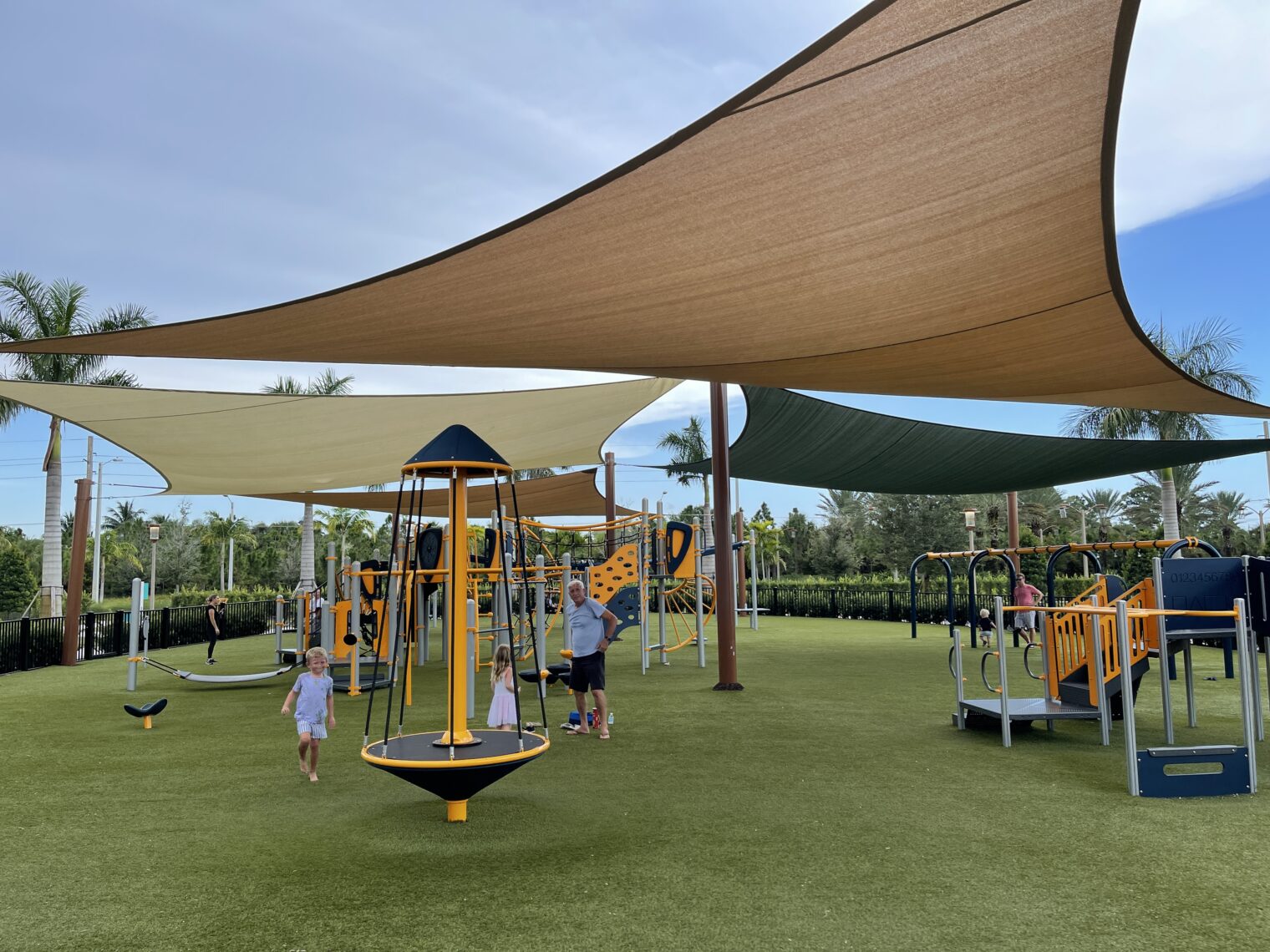 One thing that I have noticed about Florida is the investment in public leisure facilities: parks, bathrooms, playgrounds, water parks, etc. All of these are vastly superior to and better-maintained than their counterparts in Maskachusetts despite the higher percentage of residents' income consumed by taxes in MA (Tax Foundation). Also, as long as we're talking infrastructure, the electricity grid here is remarkably robust. Every day or two it sounds like the world is ending via a thunderstorm and yet we have yet to observe even a momentary power glitch.
Related:
Full post, including comments