Today is the official launch of Microsoft's Windows 11. How's my $2,500 state-of-the-art-in-2015 PC doing with the new software? Here's the report from PC Health Check: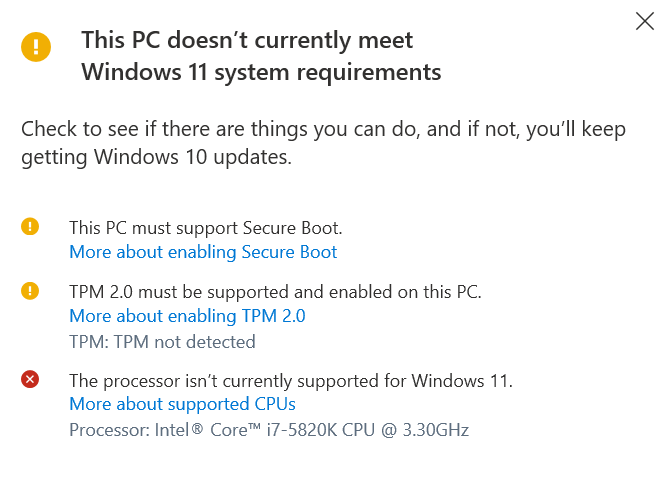 I thought that I had filled out all of my TPS reports, but apparently there is no Trusted Platform Module in my PC. This is because the idea is new? I think it goes back to 1986 when IBM Watson developed ABYSS (1990 paper), in which a secure coprocessor decrypts software before it is run, first checking to see if the user has the right to execute the code (the ultimate copy protection hammer!).
Who here is actually running Windows 11? Is it a whole new world of awesomeness that would justify days of pain to set up a new PC, transfer applications from the old PC, move hard drives, etc.? And how many kidneys would I have to donate to get a GPU? Just one? Or two and then go on dialysis?
Full post, including comments