Ken Olsen, the founder of Digital Equipment Corporation, a pioneer in minicomputers, disparaged microprocessors for controlling houses back in 1977:
In 1977, referring to computers used in home automation at the dawn of the home computer era, Olsen is quoted as saying "There is no reason for any individual to have a computer in his home." Olsen admitted to making the remark, even though he says his words were taken out of context and he was referring to computers set up to control houses, not PCs. According to Snopes.com, "the out-of-context misinterpretation of Olsen's comments is considered much more amusing and entertaining than what he really meant, so that is the version that has been promulgated for decades now".
We've had 43 years of progress since then. The functions that he said were useless to accomplish by touching a switch are now useless to accomplish with our voices (are we truly so fat and lazy that we can't get off the sofa to flick a light switch and need to ask Alexa to activate a light?).
I'm still kind of an enthusiast for a computer-controlled home, especially if we could have electrochromic windows and skylights everywhere around the house and/or motorized shades and brise soleil. But even in technologically advanced societies, such as Korea and Taiwan, the typical component of a house continues to be dumb, right?
Bonus… a picture of Ken Olsen's former house, past peak foliage: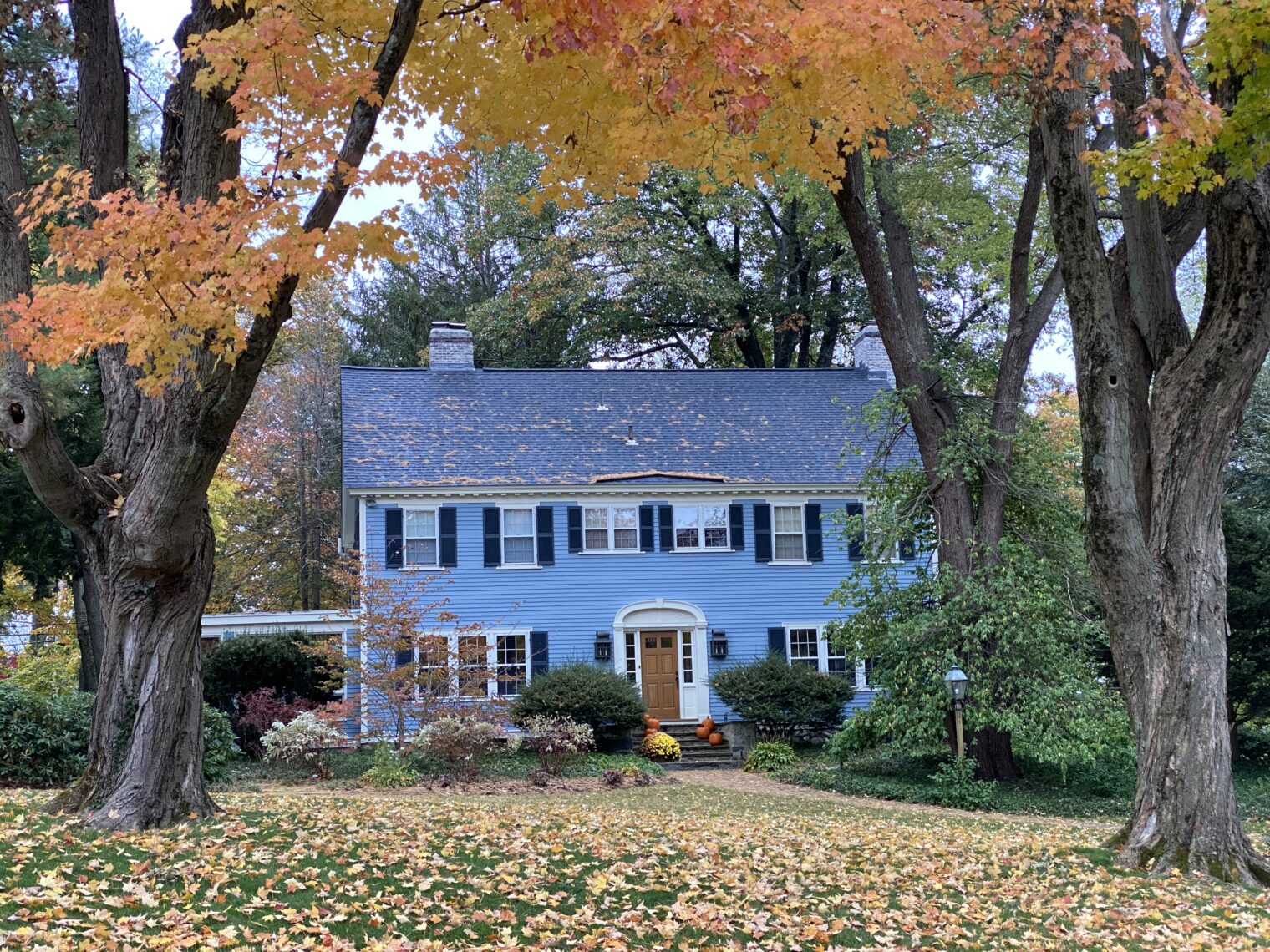 For folks who believe in the magic of American real estate as an investment: the Zillow link above says that the house was sold in 2007 for $1.9 million and is now worth $2 million, 13 years later. Up 5 percent, right? (actually 0 percent if it costs 5 percent in real estate commissions to sell) But let's not forget that it is attracting $28,832 per year in property tax even before the ground has been broken on the nation's most expensive (per student) school ever constructed.) The S&P 500, by contrast, was at 1,455 at the time of the sale. On October 26, 2020 it was 3,465 (up 138 percent). Instead of requiring the payment of property tax, the S&P 500 has been paying a dividend every year during this period.
What if we adjust for inflation? The house cost $2.4 million in today's mini dollars. So it has actually lost more than 20 percent in value when you consider the broker fees that will need to be paid to unload it. (Adding insult to injury: U.S. capital gains tax does not adjust for inflation, so the unlucky owner might have to pay capital gains tax on the increase in nominal value despite the fact that there was a loss. in real (inflation-adjusted) terms.)
Full post, including comments