"How the Spanish Civil War Became Europe's Battlefield" is an interesting lecture series by Pamela Radcliff, a professor at UCSD.
According to the teacher, the political fight that started the war was about how much low-skill workers should be paid. The progressive Republicans wanted workers to be richer without them having to learn more (e.g., to read) or work harder. The conservative Monarchists, who became the Nationalists, did not want the government intervening in the labor market or allocating farmland, especially out of concern for small business owners.
The conservatives called the progressives "Communists" and the progressives called the conservatives "Fascists." These monikers were inaccurate at first, but eventually each side lived up to the other's worst caricatures. The progressives seized the means of production and had the workers take over from the capitalists. Farms were collectivized. The conservatives joined up with fascists in Germany and Italy. Both sides killed anyone who disagreed with them. (About 500,000 people were killed, including thousands of Catholic priests killed by the progressives.)
In other words, the political situation in mid-1930s Spain wasn't that different from what we have here in the U.S. today! The Spanish, of course, did not enjoy the abundant natural resources that we stole from the Native Americans. And Spain did not have a big flood of low-skill immigrants like the one that is purportedly continuously enriching the United States (or at least the elites).
It would have been interesting if the Republicans had won the civil war. This would have been a tough challenge because, though President Franklin Delano Roosevelt wanted to assist his fellow progressive economic reformers, anti-Communist sentiment in the U.S. Congress prevented him from sending weapons and U.S. tax dollars. The Soviet Union did send weapons and personnel, but they were no match for what the Germans and Italians were providing to the Nationalists and the progressives did a lot of fighting and purging amongst themselves (anyone who didn't follow the Communist line was labeled a Trotskyite). But if the Republicans had won, it would have been interesting to see their collective farms spread all across Spain, their central planning, their workers' paradise in the heart of 1950s Europe.
Separately, Spain today is acting against its own economic interests, if our politicians are to be believed, by trying to reduce the number of economy-boosting low-skill immigrants: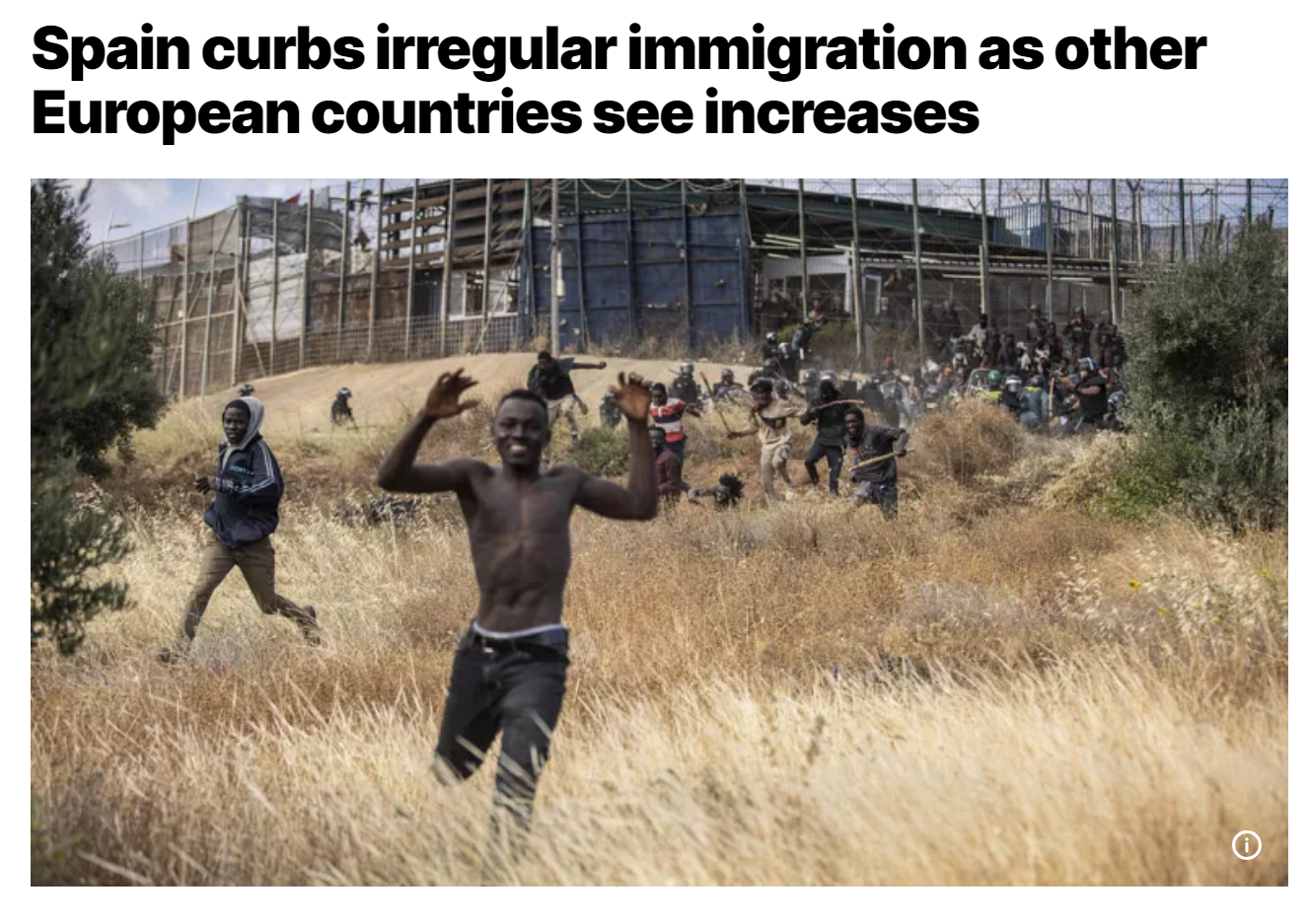 Note that this lecture series is also available on Audible.
Full post, including comments