Email from the K-8 public school in our former suburb of Boston, featuring 2-acre minimum zoning to ensure that nobody with fewer than 3 million Bidies ($2 million in pre-Biden money) can afford to buy a vacant lot and build a house:
We believe that in order to become and maintain being a district and larger community in which AIDE [antiracism, inclusion, diversity, and equity] thrives, members must commit to their ongoing growth in learning and awareness … To complete the challenge, each day pick just ONE piece of content. We've included three kinds:

reading (articles, blogs)
listening (podcasts/audio)
watching (video)

… some are explicitly created for White readers and others speak directly to people of color or specific racial groups.

Many organizations across the town and our connected communities will be participating in the challenge and we hope many of you will join, as well.
My favorite part is that each racial group gets its own reading list!
The included link has a helpful chart: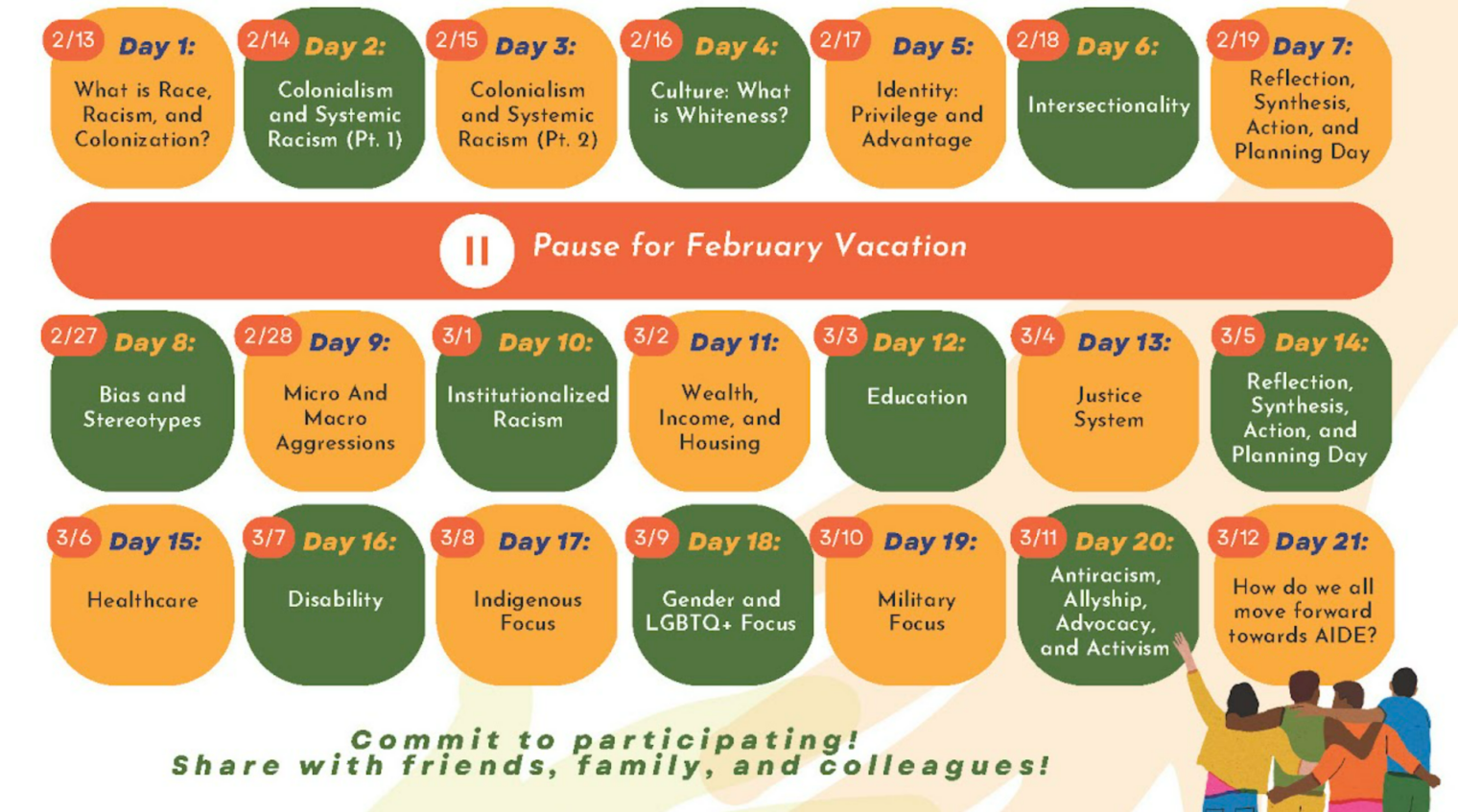 We are informed that racism is a public health emergency (example from Minneapolis; and "Declare Racism a Public Health Emergency" (New York Times)). Yet, according to the above chart, the emergency is not so severe as to preclude a "Pause for February Vacation". It is okay to sit on the beach in Aruba while daily oppression continues.
The white background indicates that white is the default and/or preferred race? One good thing about our former town is that I'm pretty sure almost everyone there is qualified as an expert on the Day 4 subject: "What is Whiteness?" Also note that the next step after identifying as 2SLGBTQQIA+ is joining the military (days 18 and 19).
Here are the local victimhood experts:

Here are some photos of Aruba (February 12, 2022) getting ready for the February break arrival of the anti-racists: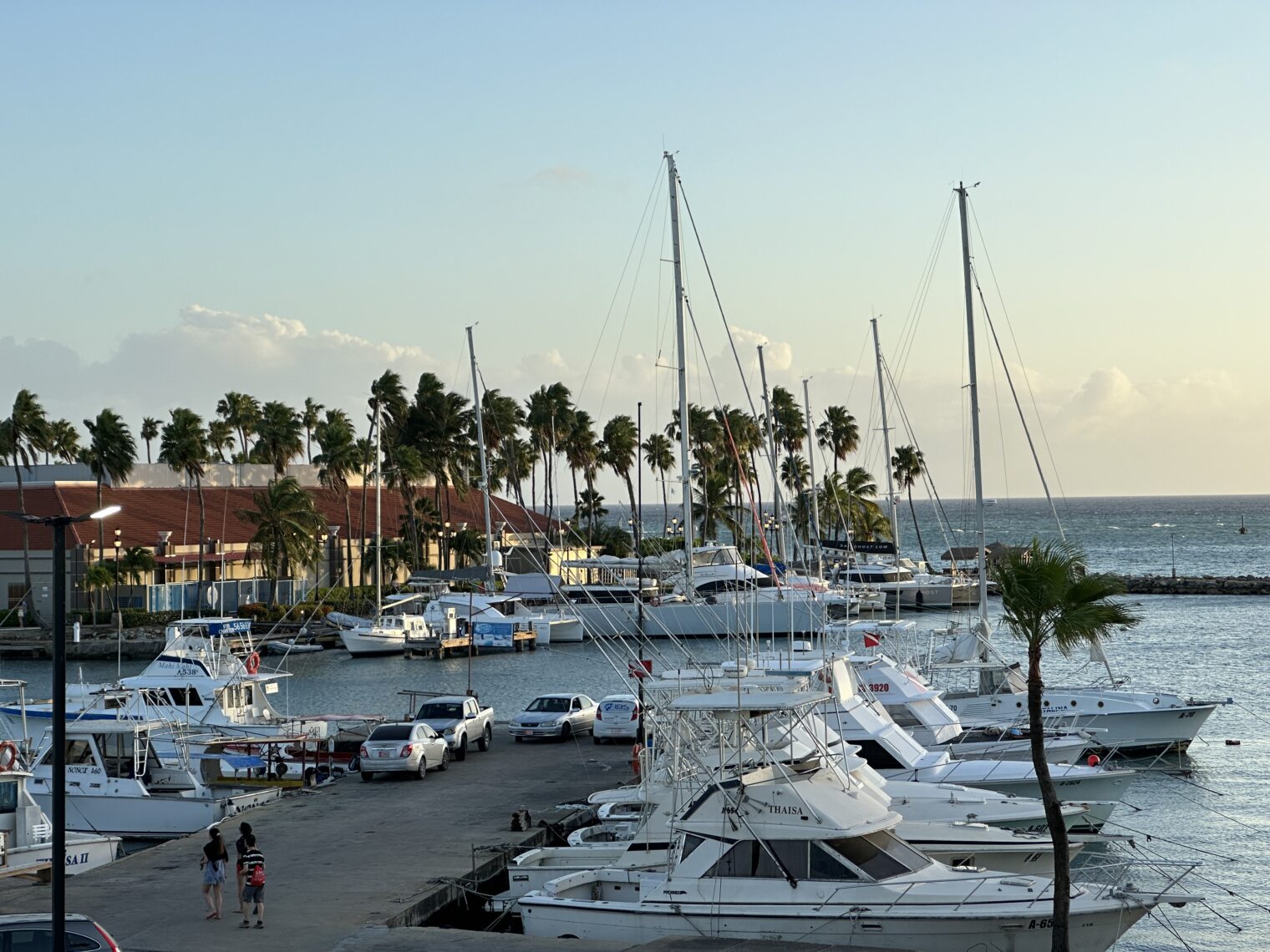 Full post, including comments