Happy Labor Day to all of those who failed to absorb "The Work versus Welfare Trade‐​Off" (CATO, 2013). (Also, Happy Labor Day to those who are smart enough to refrain from labor!)
Part of an email from a teacher in the Palm Beach County Public schools:
… I have tested positive for Covid and was out of the classroom today [Monday]. I hope to be cleared for a return on Wednesday. Not my choice on how to start the school year but I'll look on the bright side.
I checked in with her on Thursday:
Yes I am back and very happy to see my Fantastic First Graders again!!!
Compare to "1 in 5 Educators Say They've Experienced Long COVID" (EducationWeek).
So let's celebrate those who continue to labor despite union contracts that would allow them to take a substantial amount of time off, at 100 percent pay, after a positive COVID-19 test.
As long as we're talking COVID-19 and the Palm Beach County Schools… What's the level of coronapanic as reflected in the Student & Family Handbook? The word "mask" does not appear. The word "COVID" appears only to provide historical context:
During the onset of COVID-19, in the Spring of 2020, the School Board supported the successful transition of instruction to Distance Learning. One of the supports for this transition was the implementation of a one-to-one student device initiative. Because of this, all School District of Palm Beach County students may be issued electronic devices. These devices are for instructional use to support curriculum goals and will be available for students to use at home or in school.
The corresponding document from our old suburb? The "top priority" is "Establish a culture that is built upon the intersectionality of social and emotional learning, Antiracism, Inclusion, Diversity, and Equity (AIDE), student and adult learning, and fostering strong connections". However, the word "COVID" appears 20 times. The possibility of masks on buses and in the classrooms is explicitly discussed. Parents must swear a loyalty oath to Saint Fauci and Science: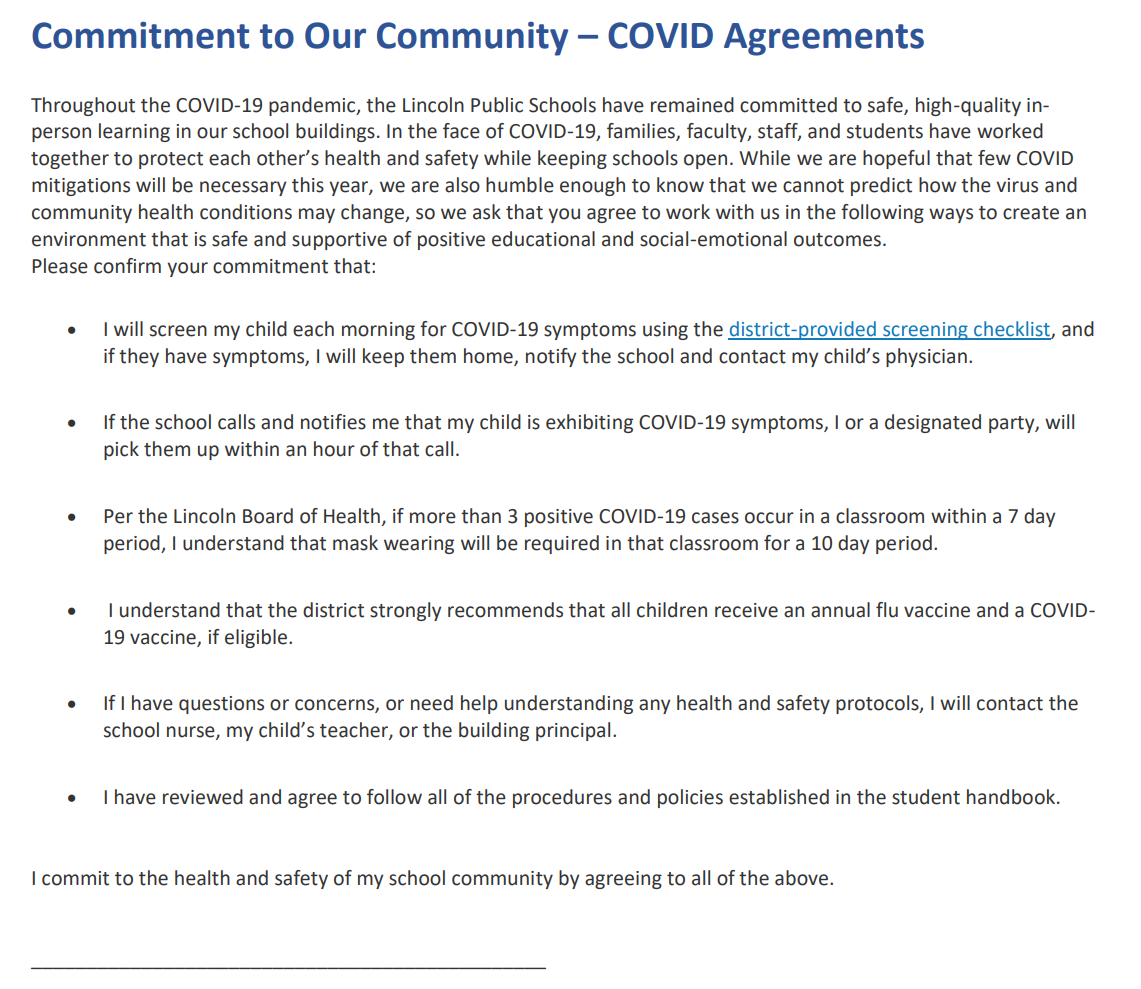 Back to the topic of Labor Day… here's a Florida native green anole taking a break from his/her/zir/their labors on our front door.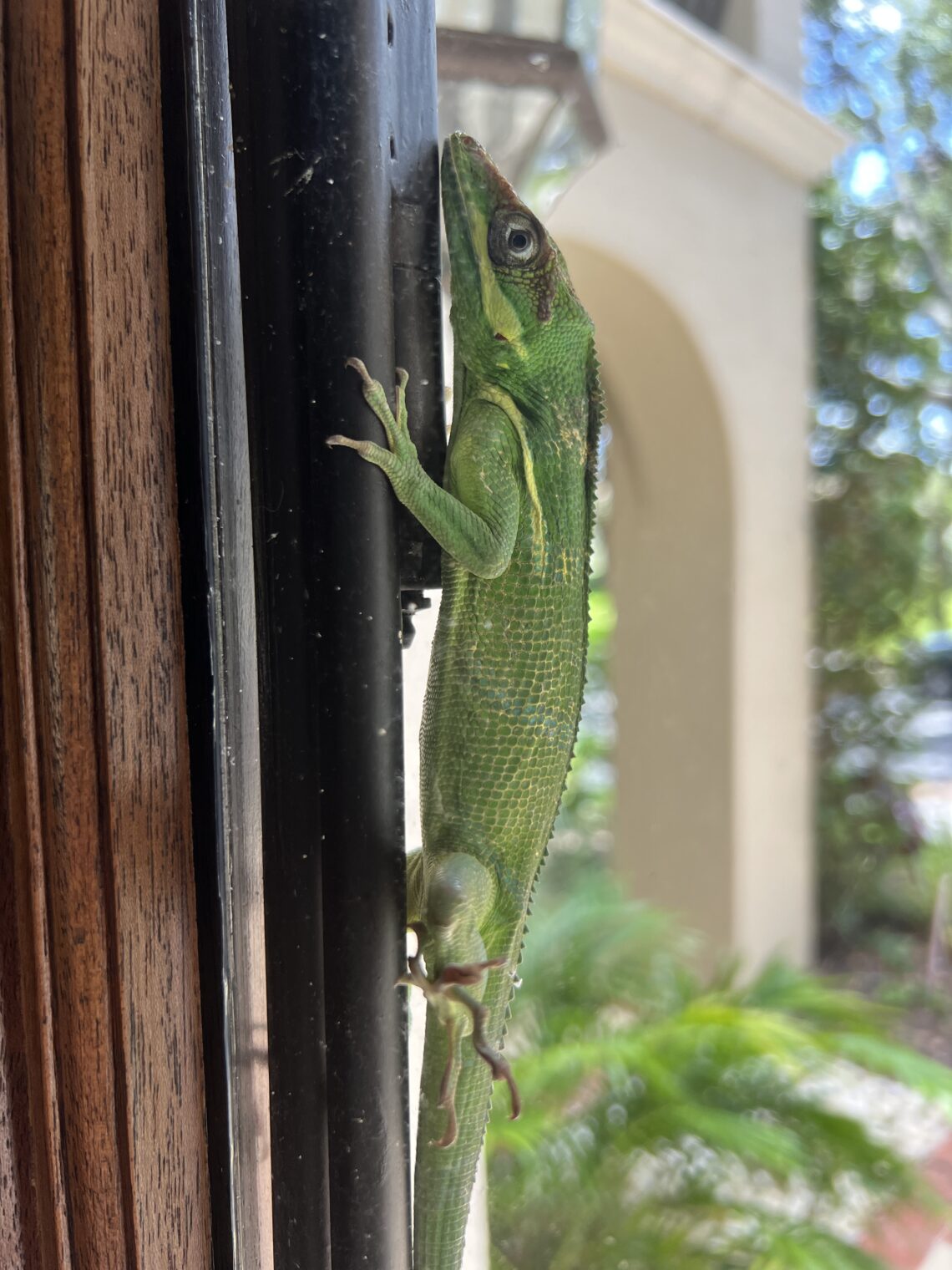 Let's hope that this green anole wasn't pushed out of his/her/zir/their tree. See "Densely packed invasive anoles outcompete natives":
Invasive brown anoles might outcompete their native cousins in the southeastern U.S. merely by living more densely.

Brown anoles (Anolis sagrei) inadvertently came to Florida in the 1800s by tagging along on cargo shipments. Since then, the invasive species have moved steadily northward in the state, often taking over territories occupied by native green anoles (Anolis carolinensis). Researchers know that over time, the invasive Cuban anoles change the native species' habits. After moving in, the newcomer species typically occupies the ground and lower parts of plants and trees, while the green anoles occupy an ecological niche higher up on trees and bushes. The native anoles also become less common once the brown anoles have established themselves in the new territory.

Instead, she speculated that brown anoles in the wild might be outcompeting green anoles based on sheer numbers. Brown anoles may lay eggs more often than green anoles. The Cuban newcomers also tolerate much denser living conditions, while green anoles don't. This allows the invasive species to take over more territory.
In short, anole migrants have a higher birth rate and don't mind living in squalid conditions that native anoles would consider intolerable…
Full post, including comments