The May/June 2022 issue of MIT's alumni magazine, Technology Review, asks "Is cash over?" and answers the question with an implicit "yes" via the issue title: The Dawn of New Money.
When the enormous brainpower of all of MIT is harnessed, what do we learn?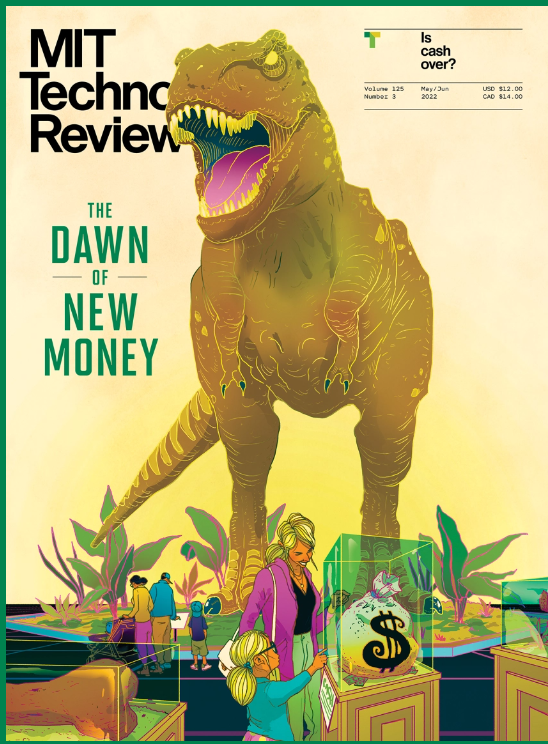 A new generation of cryptocurrencies is emerging that promises to fix many of Bitcoin's flaws. Stablecoins, cryptocurrencies whose stable value comes from being backed by reserves of US dollars or other reputable fiat currencies, are proliferating. Stablecoins are billed as reliable, easily accessible digital payment systems that will make both domestic and international payments cheaper and quicker. However, unlike Bitcoin, which is fully decentralized, they require transactions to be validated by the issuing institution—which could be a bank, a corporation, or just an online entity. This means users must trust that institution to validate only legitimate transactions and hold adequate reserves, and regulators currently do not require independent verification of either of those actions. Thus, despite their laudable goal of meeting the demand for better payment systems, stablecoins have raised a raft of concerns.
What happened with crypto while the issue was going through editing, printing, and mailing?
"Stablecoin implosion shows it has 'no role' as a form of money, says Bank of International Settlements' Asia chief" (SCMP):
The recent collapse in the value of stablecoins shows they are ill-suited as a form of money and that their attempt to piggyback on money issued by central banks does not give them the stability their name suggests, according to the Asia-Pacific head of the Bank of International Settlements (BIS).

The implosion of several stablecoins, including TerraUSD which saw its value reduced to almost nothing in May from being the third-largest with a US$18.7 billion market capitalisation at its peak, has revealed the pitfalls of cryptocurrencies, said Siddharth Tiwari, chief representative of the BIS Asian office.
What about the #1 cryptocurrency? Bitcoin was at $38,000 on May 1. It finished out June (this is the May/June issue) at around $19,000 (i.e., half the value was lost during the on-the-newsstand time for the issue celebrating crypto).
Full post, including comments