Extremely loyal blog readers may recall that I wrote about The Queen of Versailles in 2013:
the protagonist talks about her days as an engineer at IBM. One day she asked her manager why he had a clock counting down. The manager said that it was showing him the days, hours, minutes, and seconds until he could retire. Why did he care? "Because that is the moment when I can start living," was what the guy said. As a result of this conversation, the Queen of Versailles quit her engineering job and took up fashion modeling in Manhattan. Then she devoted herself to being the wife of a rich guy and mother to seven children.
The funniest line in the movie was Jackie Siegel talking about the setbacks during the Collapse of 2008 forcing the family to travel to Upstate New York via commercial airline. One of the younger kids, accustomed to the Gulfstream life, asked "Mommy, what are all of these people doing on our plane?"
Jackie Siegel is back, finishing Versailles, her huge Orlando house, in front of an TV audience (Queen of Versailles Reigns Again; streaming on HBO). (In the 2012 documentary, I remember she and her husband saying that the inspiration for the house was the Paris casino in Vegas and not Louis XIV's bungalow in Frogland, but in this new TV series they talk about the French original as the inspiration.)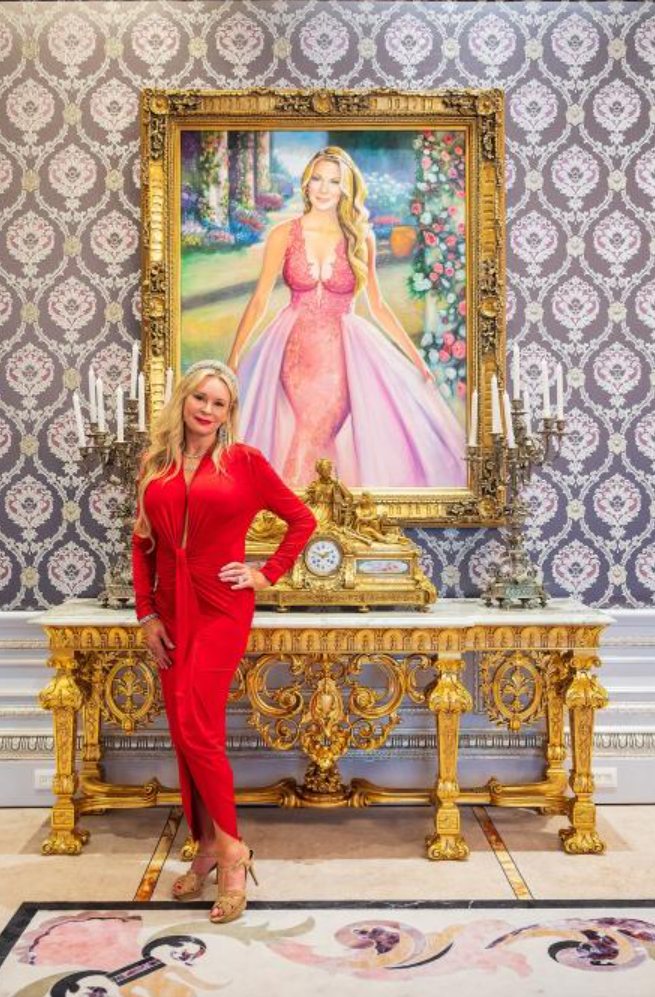 The saddest event between the two documentaries is that one of the Siegels' daughters was addicted to Xanax and was entrusted to rehab. She formed an alliance with a fellow patient, ultimately pronounced cured by the psychologists. As soon as they were out of rehab, he introduced her to heroin. She was dead of a methadone overdose at age 18 (New York Post):
Victoria, who was a big part of the documentary, had gone to rehab to deal with a Xanax addiction. It was there she met her 26-year-old boyfriend.

"The day she got out, she tried her first heroin … a month later she was dead," Jackie said. The boyfriend later died of a drug overdose as well.
(About 20 years ago, a friend paid handsomely for his childhood best friend to go to the Betty Ford Clinic for treatment of alcoholism. At Betty Ford, he met Hollywood heroin addicts and, upon being cured and released, began to party with them. He overdosed and died.)
The HBO show is a mixture of lifestyle and construction challenge, but I think it is worth watching to see what happens when half of the fine craftspeople of Florida come together in one place. I learned about the High Point Market, a furniture trade show that takes up 10 million square feet. Also, that the decorator chose red as a pool table felt, not tournament blue. Sometimes style is more important than function!
Sadly, the house was built right next to a big lake and not too many feet above the lake. It's not within a FEMA flood zone, but the lake itself and shores are flagged as "Zone AE" with a 1 percent annual flood risk. Hurricane Ian was purportedly a 500-year flood event and Versailles flooded (TMZ).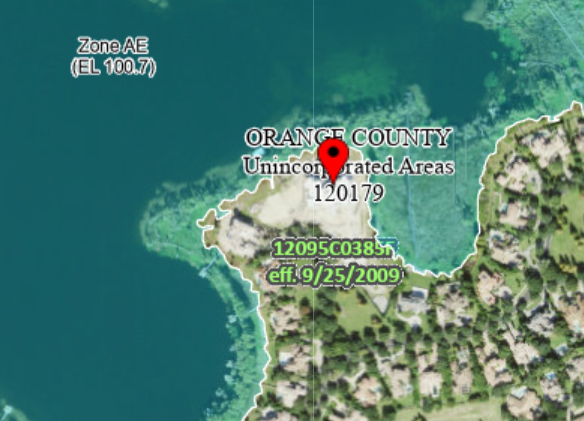 Fired Googlers: How about a system that returns the FEMA flood zone, not just a map, in response to an address? ChatGPT is useless:

Full post, including comments