How is everyone's pre-Kwanzaa candle-lighting going this week? The Righteous are showing their commitment to stopping Jew-hatred by wishing everyone a Happy Hanukkah and, oftentimes, bringing out a menorah to sit in front of next week's kinara. This is a little strange considering that the official Hanukkah narrative concerns some Jews whose policies were similar to those we decry in Afghanistan and Iran, i.e., forcing people to obey religious laws. Maybe the unofficial narrative is even more upsetting from the point of view of of a modern American holding correct views? From a professor of history at the University of Tel Aviv, "Religious Persecution or High Taxes? The Causes of the Maccabean Revolt against Antiochus IV":
The issues of tax increases and royal appointments to the High Priesthood arise repeatedly throughout 2 Maccabees—always in conjunction with one another, and always decried by equating royal appointments with unworthy candidates. Because of the account's emphasis on piety, these denunciations have been discounted by modern commentators, but if we read through 2 Maccabees' culturally-conditioned narrative codes, the argument presented is perfectly rational—and plausible. The Seleucids' attempt to control the appointment of the Jerusalem High Priests was indeed an innovation introduced by Antiochus IV, who exploited his appointees' weakness—their lack of dynastic legitimacy—to extort sharp tax rises from them.

Like all popular revolts in ancient times, its principal cause was the newly-imposed high taxes.

Dying in a fight against high taxes struck no symbolic and no emotional chords in Judean culture—conversely, dying for the Law did. The account of the suppression was reshaped using a narrative pattern that is well documented in Babylonian literate culture: righteous kings enforced divine law, and wicked kings violated it.
Here's an example of a politician who promises tax increases and also commemorating a tax revolt:
The tax-and-spend House Democrats similarly want to remember when ancient people rose up against what was likely a minimal tax by our standards:
How about their counterparts in the Senate?
In short, seemingly everyone who wants to increase the percentage of the U.S. economy devoted to taxation is lighting candles and partying during this pre-Kwanzaa holiday celebrating folks who fought against a tax increase.
Meanwhile, back in my home town of Bethesda, Maryland and actually at the high school from which I dropped out, some drama:
Quite a few folks took issue with my statement that the consummate DC-insider suburb of Bethesda was primarily populated by Republicans…
Separately, who wants to bet that the author of "Jews Not Welcome" is, in fact, a Jew? The phrasing seems rather decorous for a Jew-hater. Would an actual Jew-hating Nazi (e.g., Donald Trump) say "Jews: Please don't come to my cocktail party"? (See also "US-Israeli teen convicted of threats against Jewish centres" (BBC) for what happened when threats blamed on Trump supporters were investigated.)
Oh yes… to readers practicing Jewcraft… Happy Hanukkah!
Related: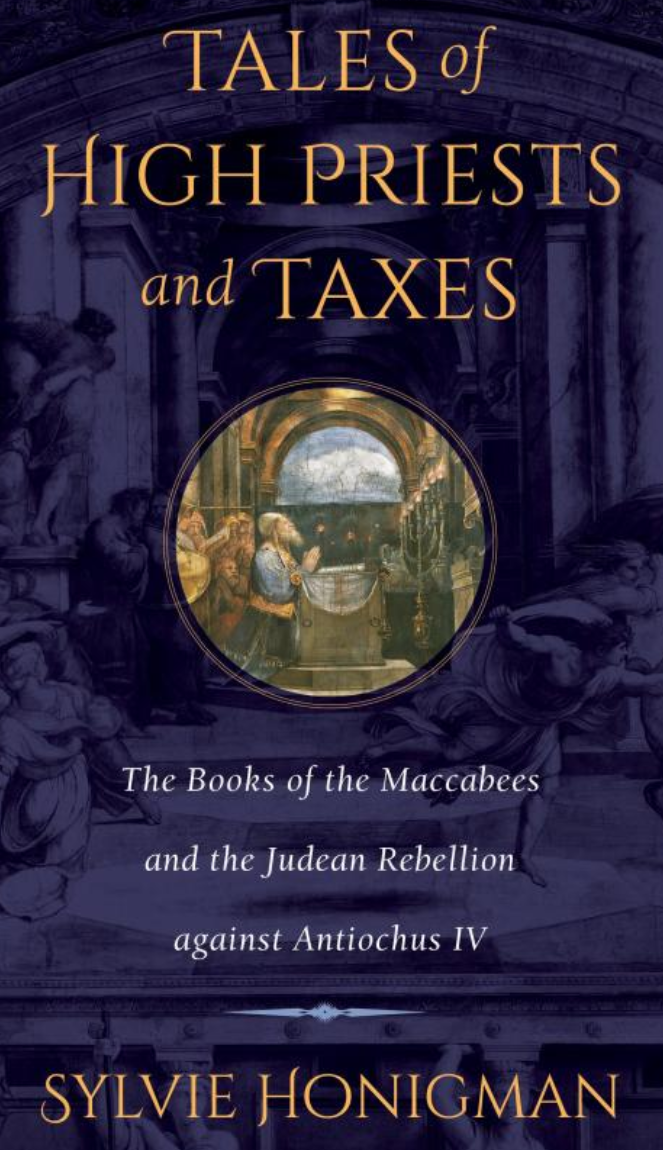 Full post, including comments