"Deal Reached in N.J. for 'Millionaires Tax' to Address Fiscal Crisis" (NYT):
Gov. Philip D. Murphy, a Democrat, announced a deal with legislative leaders to increase state taxes on income over $1 million by nearly 2 percentage points, giving New Jersey one of the highest state tax rates on wealthy people in the country. The agreement also includes an annual rebate of as much as $500 for families making less than $150,000.
The good news is that Governor Murphy will be a hero in literature and movies 800 years from now, just like Robin Hood. Murphy is taking from the rich (assuming that they can't figure out how to escape to Florida, Wyoming, Nevada, Tennessee, Texas, Alaska, et al) and giving to the poor (where "poverty" starts at $150k/year, not a great argument for attracting new residents hoping to enjoy a comfortable lifestyle!). New Jersey is already the third highest tax state (percentage of residents' income harvested for state and local government).
On the one hand, people are fleeing Manhattan to get extra space, which favors suburban New Jersey. On the other hand, New Jersey is not blessed with a California-style climate that might induce people to pay huge $$. year after year.
(You might reasonably ask "If tax rates are relevant, why didn't rich people move away some years ago?" It is true that New Jersey has been a high-tax state for a long time. However, until 2018, roughly half of those high taxes were paid by the generous folks in Kansas, Indiana, Texas, Florida, etc. A wealthy New Jersey resident might pay a lot to New Jersey, but could turn around and deduct this payment from his/her/zi/their federal taxable income. So we would expect people today to be a lot more sensitive to state tax rates than they were back in 2017, for example. And the fact that work and social life are now Internet-based should also reduce barriers to moving.)
Readers: What's a good test to see if this tax hike works as advertised. My theory is that it takes people about three years after a tax law change to get organized and adapt. So we should try to look at New Jersey's relative fiscal health in 2024. But what do we look at? Unfunded pension and health insurance liabilities for state and local government employees? Right now it is "$151 billion, the worst in the nation". But if the stock market rises or falls under the able stewardship of President Harris, that might move this number enough to swamp any effect from this tax. How about IRS data? Try to find the percentage of America's high earners (over $1 million/year in income) who live in New Jersey in 2020 and then in 2024. (example map of money migration produced with these data)
From the glorious days of film… pig racing at the New Jersey State Fair: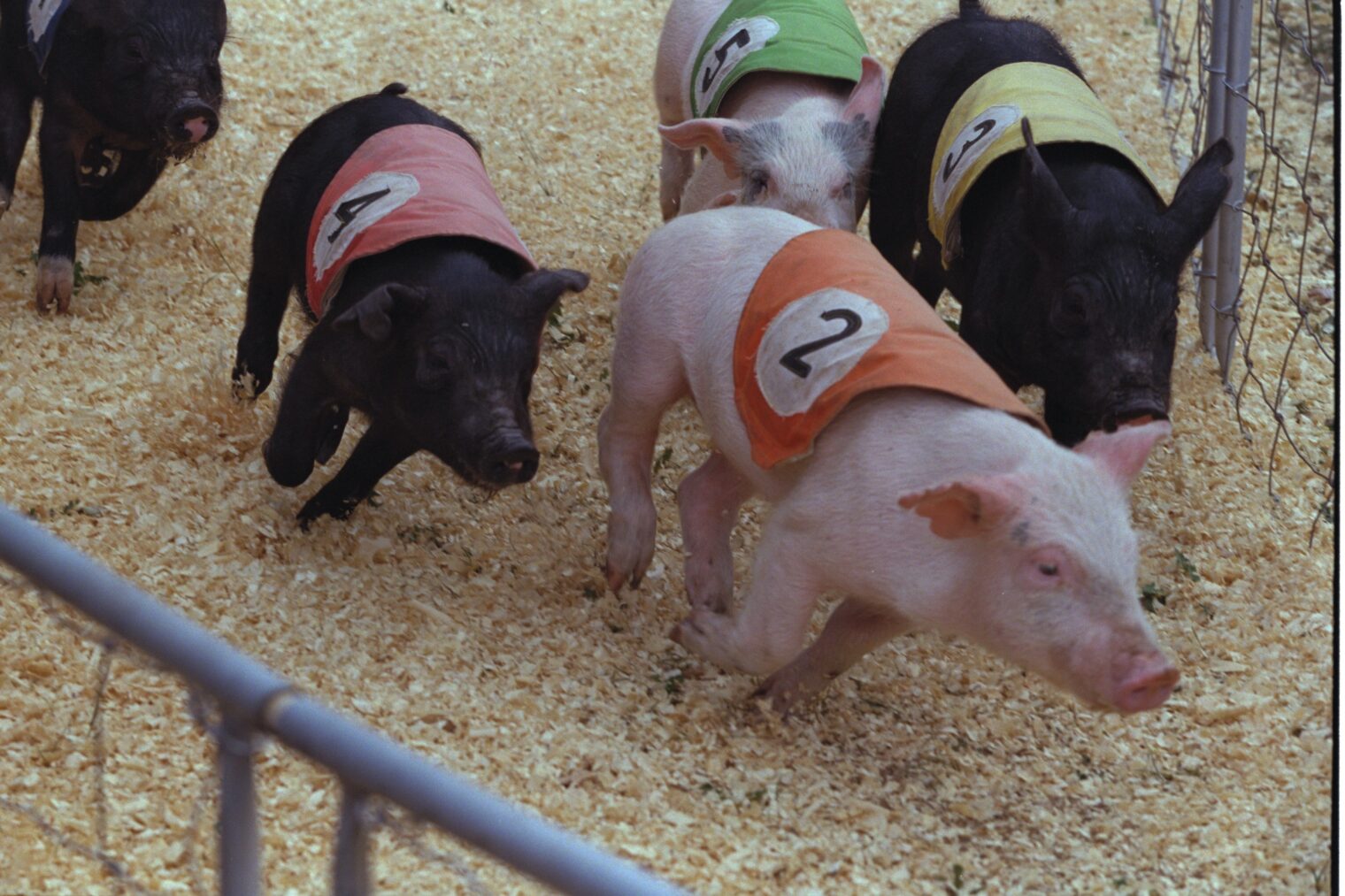 And, even before 93 percent peaceful protests…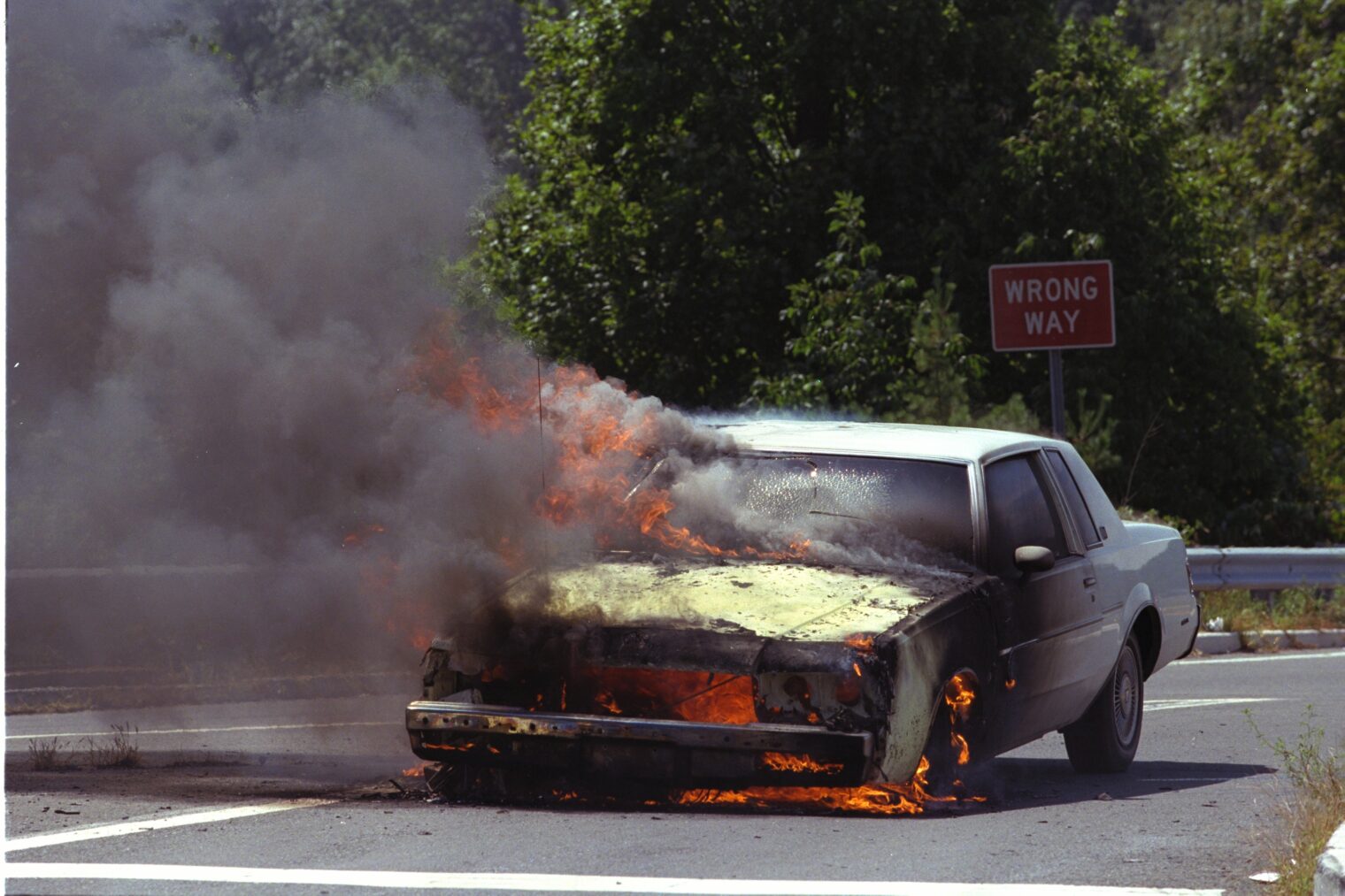 Related:
"One Top Taxpayer Moved, and New Jersey Shuddered" (NYT, April 2016): the hedge-fund billionaire David Tepper … declared himself a resident of Florida after living for over 20 years in New Jersey. He later moved the official headquarters of his hedge fund, Appaloosa Management, to Miami. … Tax experts say his move to Florida could cost New Jersey — which has a top tax rate of 8.97 percent — hundreds of millions of dollars in lost payments.
Pennsylvania's top income tax rate is 3 percent; if you need to go into Manhattan only once per week, why not drive an extra hour and save $100,000/year in tax?
Full post, including comments