Here's a sign that I was able to contemplate at leisure while waiting to get a license plate (Florida delegates what would a massive DMV bureaucracy to counties).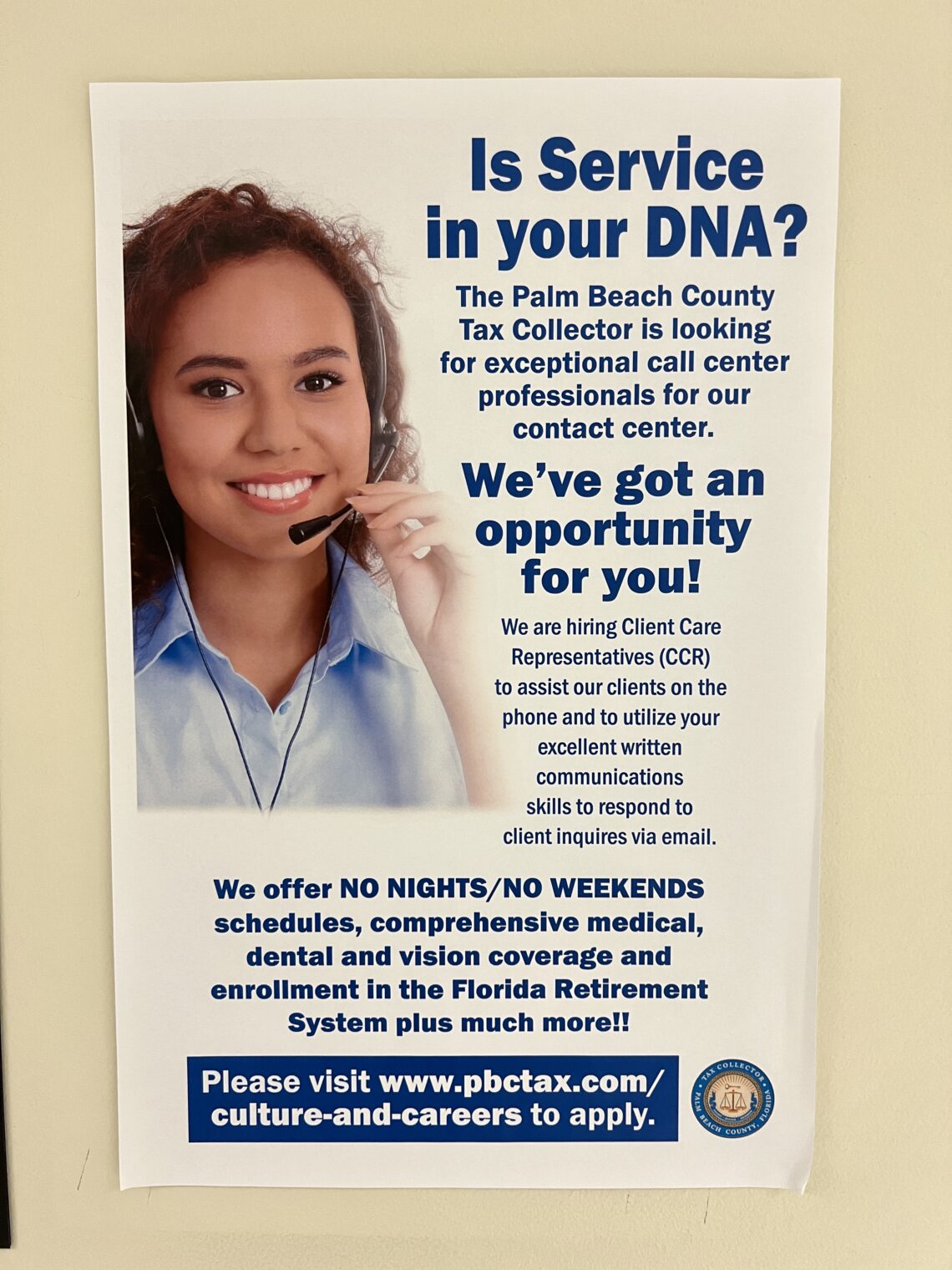 The "Is Service in your DNA?" headline made me wonder how often people write "If not, Moderna can add it for you" underneath.
Could service actually be in your DNA? Conscientiousness and Agreeableness, out of the Big Five, seem likely to be important for doing a good job in customer service. Wikipedia says these are 49 percent and 42 percent genetic.
Full post, including comments