Americans have so few shared values or interests (see my favorite Harvard analysis on why we can't agree on whether open borders are good or bad; low-skill immigrants are great for the rich and terrible for the working class) that they can watch different political events even while watching the same political event. Was last night's debate between Gavin Newsom and Ron DeSantis an example of that phenomenon?
Based on a casual sampling of Twitter, every account with rainbow flags, #FreePalestine banners, etc. declared that Newsom was the winner while all of the conservative accounts tweeted how impressed they were with Ron D. Here are two that happened to show up adjacent: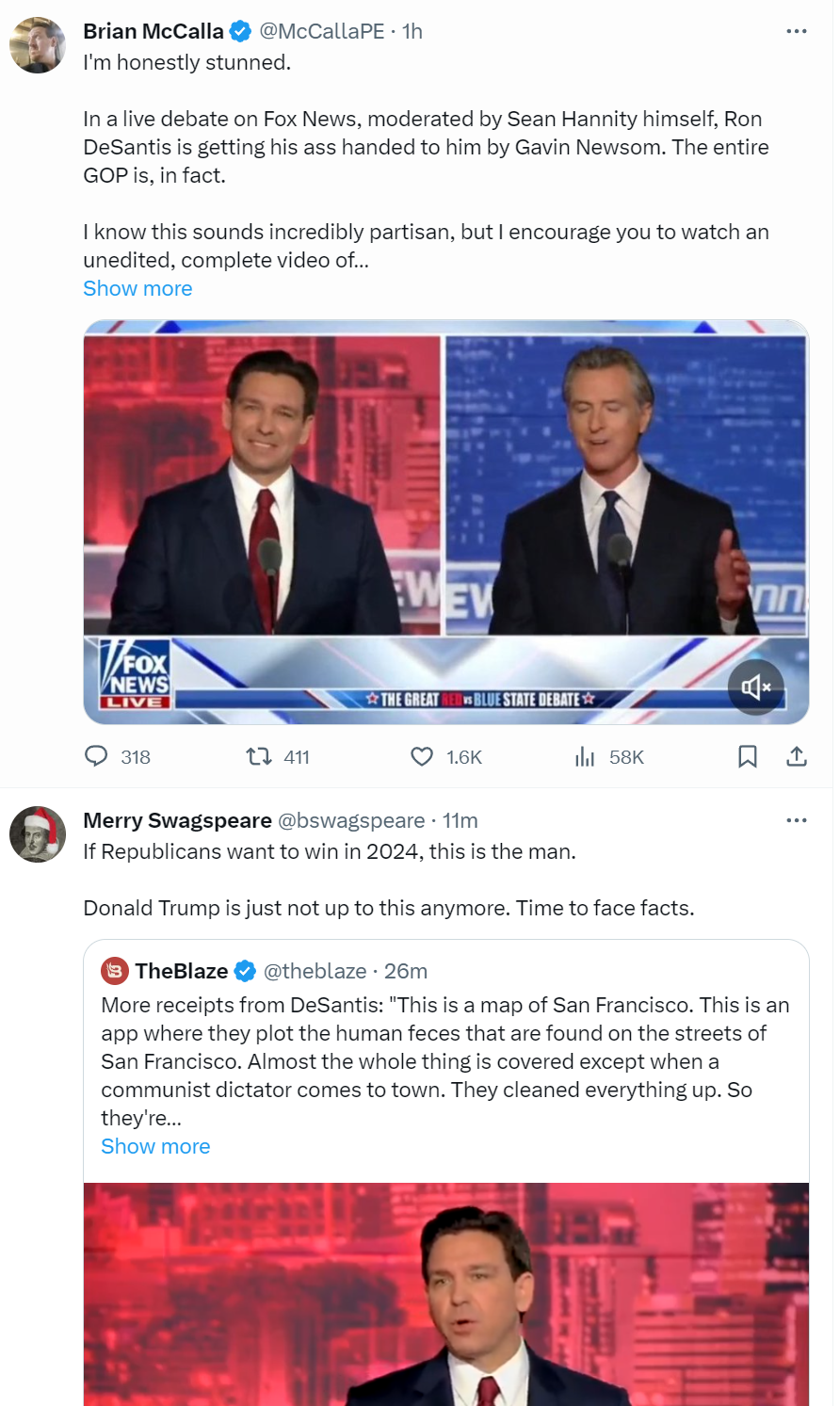 Readers who watched: How did Ron DeSantis do? Is it time for me to switch allegiance from Nikki Haley?
Full post, including comments