Kristi Noem, famous or notorious (depending on your perspective regarding governor-ordered masks and shutdown) for saying that people who didn't want to get COVID-19 should stay home and not rely on the government, a bandana, or a 3-cent paper surgical mask to protect them from a respiratory virus, is being talked about as someone who might enter national politics.
A recent CATO analysis of the small business environment in the 50 states has Ms. Noem's South Dakota at #2 for business freedom: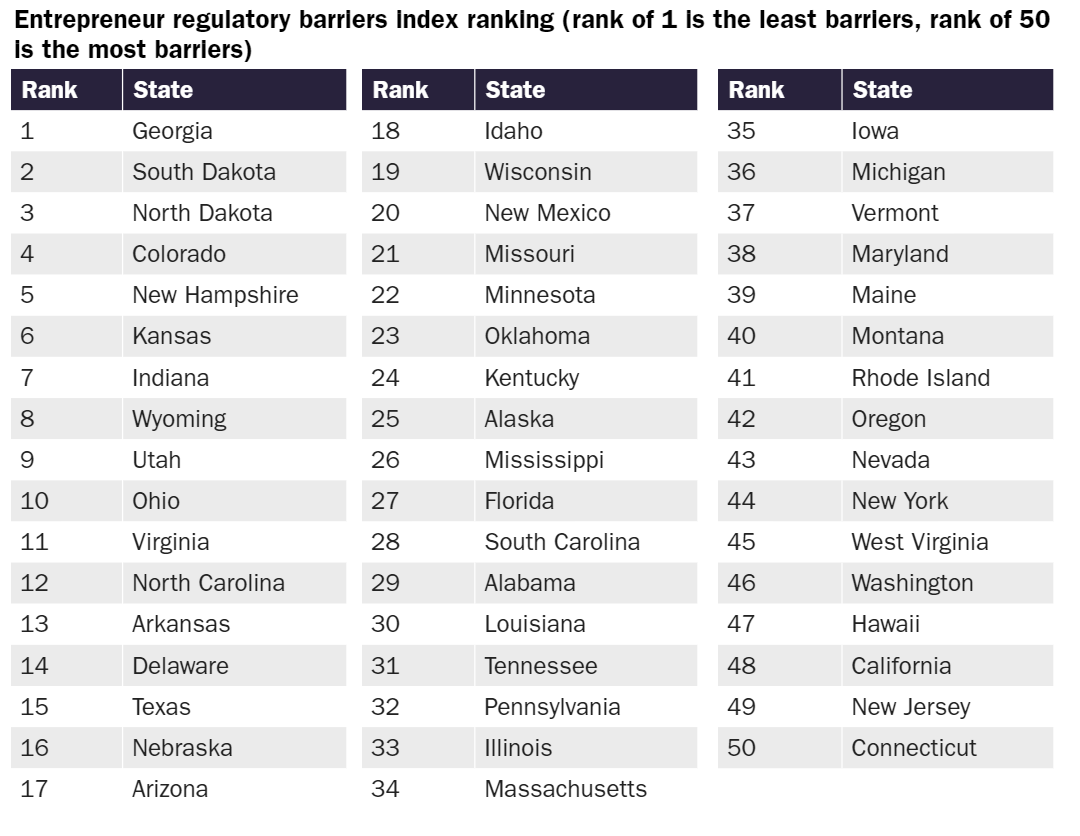 Note that New Jersey, which if it were its own country would have the world's highest COVID-19 death rate (ranking), is almost dead last! Also, states that you might expect to be free, e.g., Montana, aren't. It is interesting to look at correlations with how easy it is to make money via pregnancy and child support. Georgia, where the government wants you to set up a business, has a soft cap on child support profits (so does South Dakota). Connecticut, on the other hand, is the nation's most difficult state in which to start a business, but is a paradise for alimony plaintiffs and also offers unlimited child support.
Readers: Now that the Republican Party draws its support primarily from those who operate small business (everyone else is on the government gravy train either through welfare at the low end and crony capitalism at the high end), is Kristi Noem a likely future presidential candidate?
Related:
states ranked by COVID-19-tagged death rate (unfortunately not adjusted for percentage of population over 65), in which we see #Science-following Maskachusetts right near the top and give-the-finger-to-the-virus South Dakota at around #10.
Full post, including comments