From the New York Times, a tireless cheerleader for more low-skill immigration into the U.S…. "Pandemic's Toll on Housing: Falling Behind, Doubling Up":
Even before last year, about 11 million households — one in four U.S. renters — were spending more than half their pretax income on housing, and overcrowding was on the rise. By one estimate, for every 100 very low-income households, only 36 affordable rentals are available.
When your hospitals are 110 percent full, the solution is more immigration. When there are 3X as many people who need affordable housing compared to the supply, the solution is more immigration.
One block back from the sand in Atlantic Beach, Florida: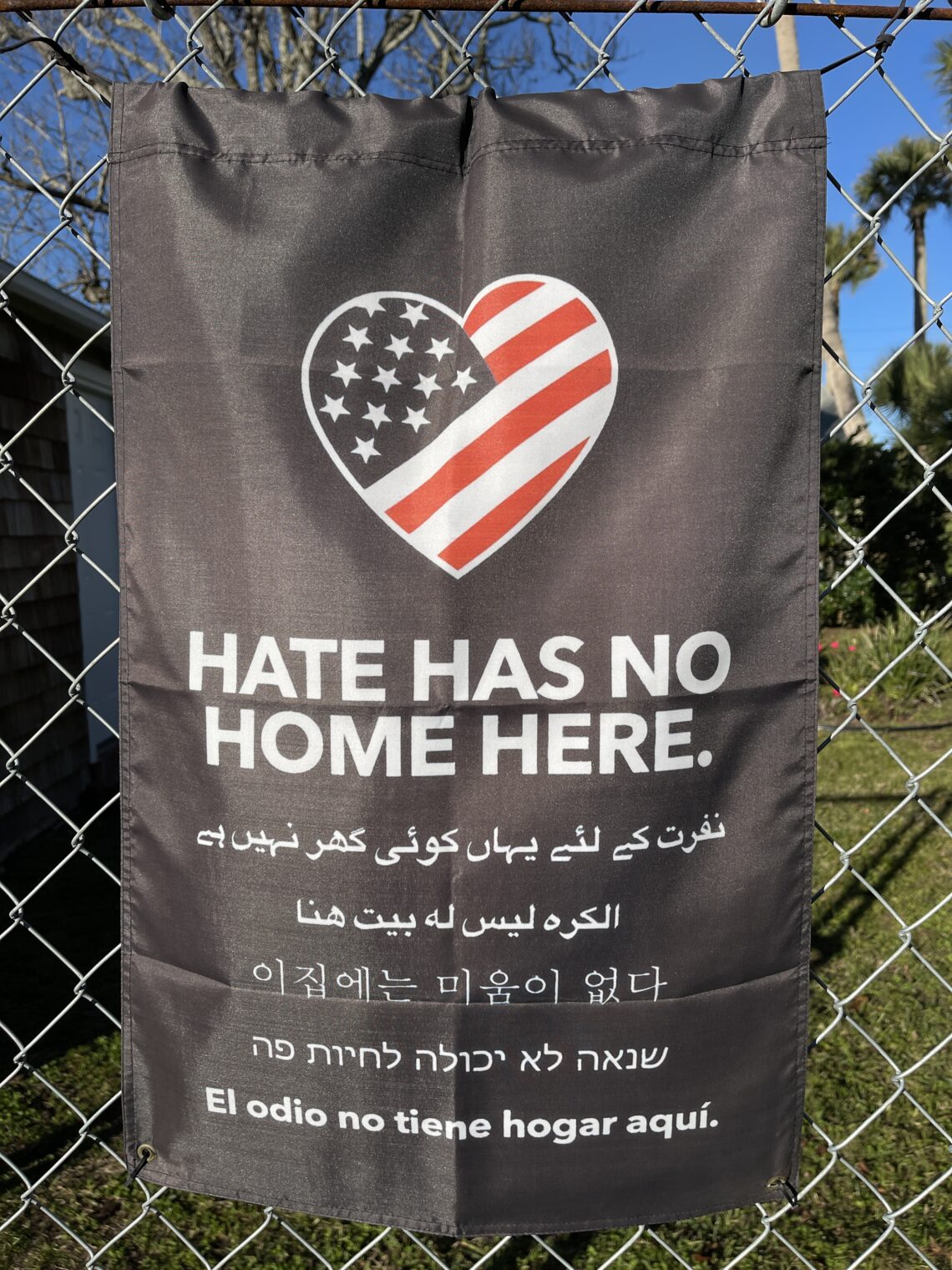 (in other words, migrants are welcome, but not the big concrete condo and apartment buildings that could actually house an expanded population; note that signs of virtue/justice were extremely rare in Florida (January 2021 trip) compared to here in Maskachusetts; I took this photo because it was an unusual scene)
Related:
"Hunter Biden and wife Melissa upsize into $25k-a-month canal-front home in Venice, California" (Daily Mail): "Interestingly the homeless people who were living up along the street he now lives on are gone. … His two-year-old daughter with stripper Lunden Roberts, 29, was not present. … The stylish 3,700 square feet home boasts 25-foot acoustic ceilings hanging over contemporary limestone white floors in the living room." (a fairly spacious house; will Hunter Biden be willing to dedicate a spare bedroom to housing one of the migrant families that his father tells Americans it is their responsibility to shelter?)
"Turned Back by Italy, Migrants Face Perilous Winter in Balkans" (NYT, today): "To escape persecution in his homeland, a 27-year-old Pakistani man walked over mountains and through woods on an arduous 18-month journey across Bosnia, Croatia and Slovenia until he finally reached the Italian border." (the remaining 216 million people in Pakistan must suffer continued persecution? Italians don't want to solve their own hospital and housing overcrowding situation by taking in more migrants?)
Full post, including comments