… starting 14 years from now: "Massachusetts to Ban Sale of New Gas-Powered Cars by 2035" (Car and Driver).
Climate change is an existential crisis, which is why we are going to do nothing about it (other than abandon public transport in favor of private cars) until 2035.
I am waiting for our legislature to ban the sale of Wright Flyers.
How much will this help to heal Planet Earth? At least for now, a battery-electric vehicle actually emits more greenhouse gas over a 10-year life than a plug-in hybrid: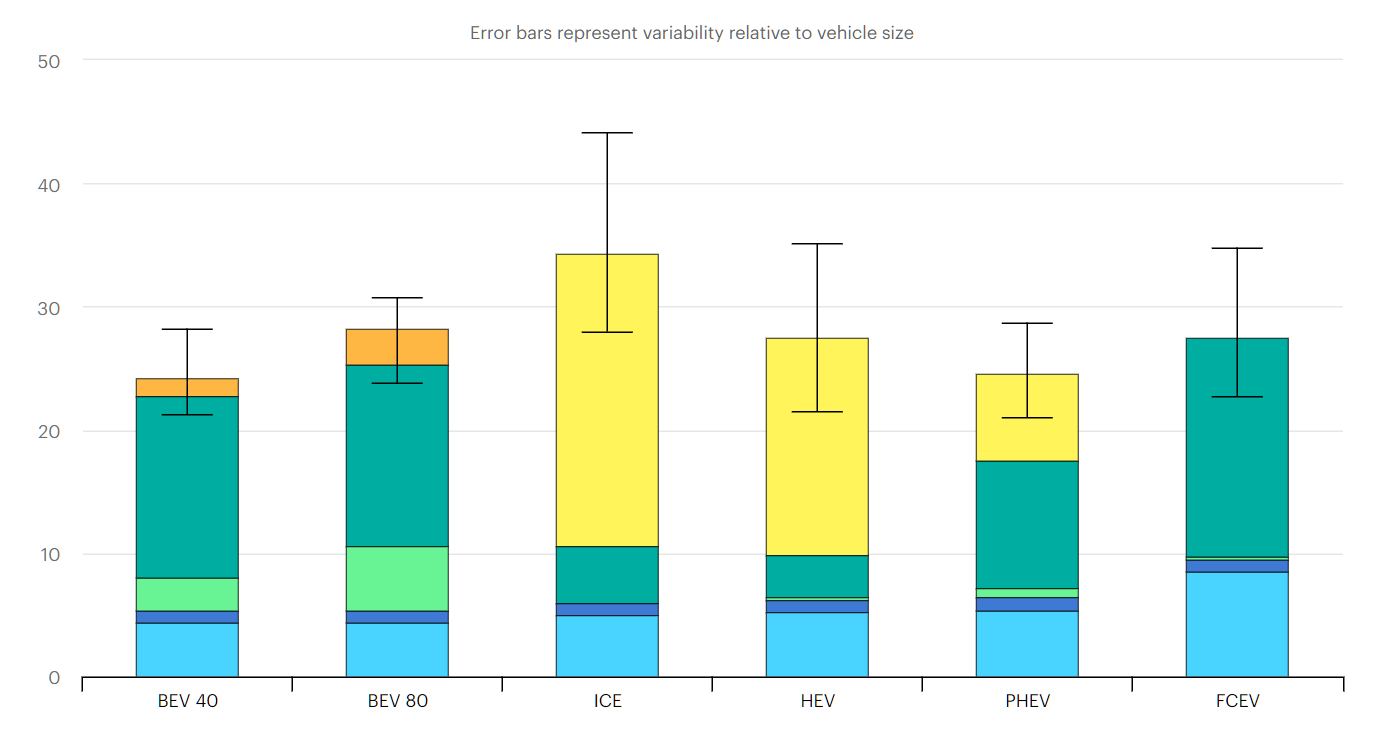 Note further that driving a small conventional gas-powered car would actually result in less emission of CO2 than driving a mid-sized electric car. Also note that the difference in lifetime CO2 emission between a virtuous Tesla and an evil non-hybrid Honda Accord is minimal. If you hate emitting CO2, #StayHomeSaveLives and/or ride a bike.
Related:
from the October 2020 debate between Virtue and Evil: Biden: Climate change, climate warming, global warming is an existential threat to humanity. We have a moral obligation to deal with it. And we're told by all the leading scientists in the world that we don't have much time. We're going to pass the point of no return within the next eight to 10 years. (My comment on the foregoing: "Humanity is facing an existential threat? Why is Biden worried about Covid-19, which kills as many people as a few bad flu seasons even when a country mostly just gives the finger to the virus? Why not take the $trillions we're still spending on Covid-19 and instead spend it on preventing Earth from turning into Venus?")
Full post, including comments