I would like to support the Turkish people by supporting the Turkish economy. What should I buy? (As noted in Japan Relief Idea: Buy a folding saw, I prefer the idea of trade rather than sending money to nonprofit orgs where it could be swallowed up by employees paying themselves $millions (see Our first grader learns about the non-profit world (American Heart Association) for example)).
From our government: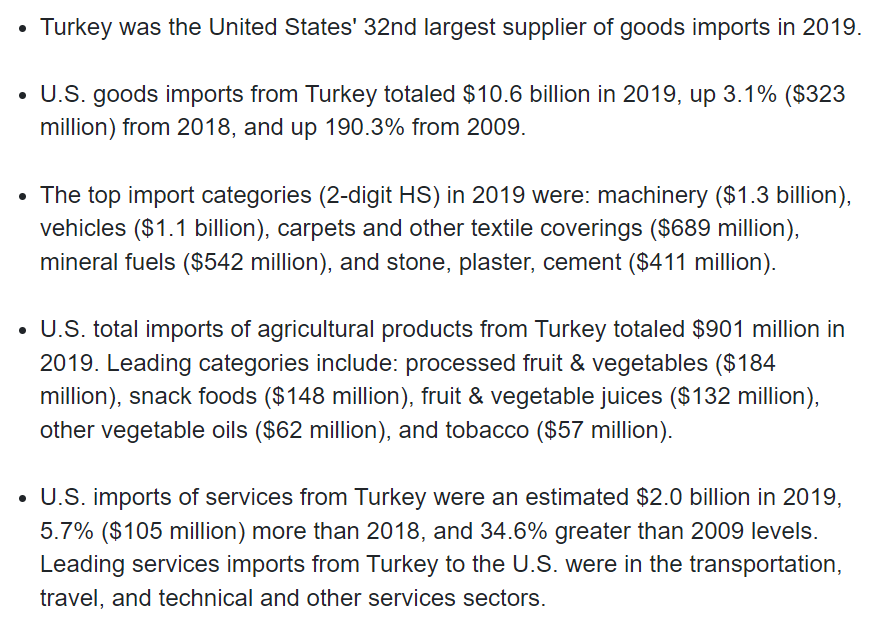 How about carpets and textiles? A lot of food in jars and cans from the local Middle Eastern store? (these are thin on the ground in Jupiter, Florida, but maybe they exist down towards West Palm Beach) I found a mail-order shop in Pittsburgh. Amazon sells Turkish olive oil with free delivery.
Marmarabirlik (positive reviews; I've ordered a 500 ml bottle to try out)
Readers: do you know of a good online source for Turkish carpets of at least medium quality (wool rather than synthetic, for example)?
Related:
Full post, including comments