"Oakland clinic offers Mayan interpreter for COVID-19 vaccinations" (Mercury News):
A new COVID-19 vaccination clinic in the Fruitvale neighborhood is offering interpreter services for the Latin Mam or Mayan-speaking community.

This month, La Clinica de La Raza began offering the community-targeted vaccination service at 32 locations across the Bay Area, including ASCEND Elementary School on East 12th Street, where Latinos who speak Mam, K'iche 'and Q'eqchi' can get translation help from appointment to inoculation on Thursdays.
The article is illustrated with a photo of a guy who has apparently adapted completely to prevailing American cultural norms (he's wearing a "WEED; Keep it lit" T-shirt).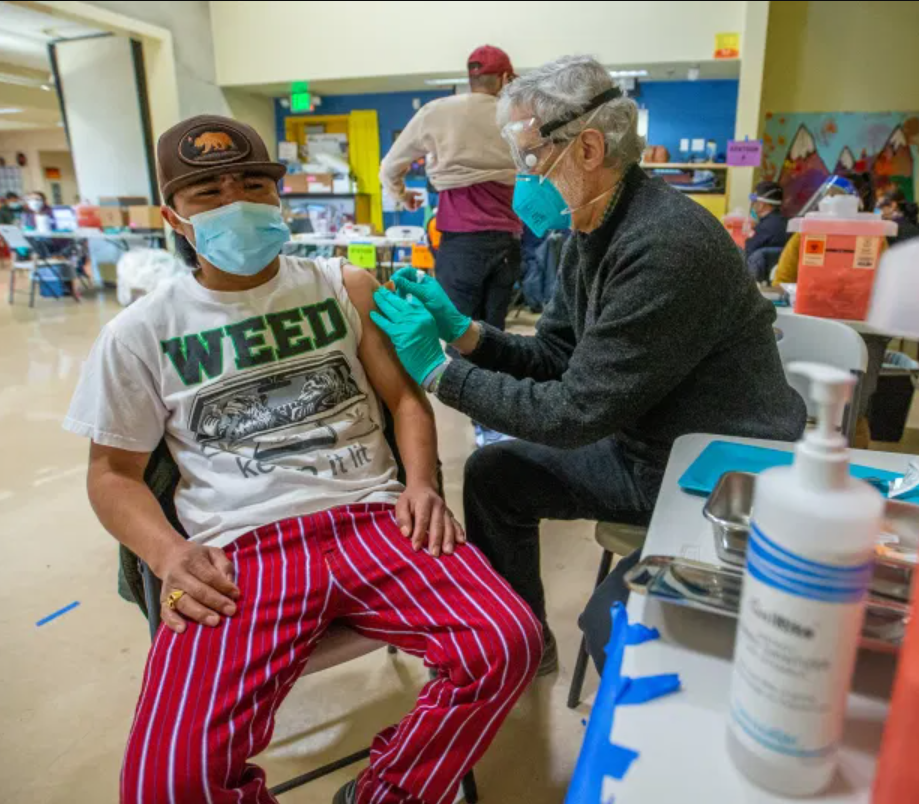 Now that the U.S. border is effectively open, especially to those who can credibly claim to be under 18, I wonder if this suggests a good career path for young people: medical interpreter for Mayan and similarly unpopular languages. If folks didn't learn Spanish when they lived in a predominantly Spanish-speaking nation, why expect them to learn English now that they're Americans? They'll be entitled to interpreters whenever they're taking advantage of public housing, Medicaid, food stamps (SNAP/EBT), etc. At least for some of these jobs, certification is required and therefore immigrants themselves may not be able to perform them (also those immigrants may be undocumented and unable to work a W-2 job at a hospital or clinic).
What do folks think? Is learning an obscure language a good career in what is likely to be a growth industry?
(Also, does "Latinos who speak Mam, K'iche 'and Q'eqchi'" make sense (leaving aside the issue that it should be "Latinx who speak")? If a person doesn't speak any language with Latin or Indo-European roots, is he/she/ze/they "Latino" or "Latinx"?
Full post, including comments