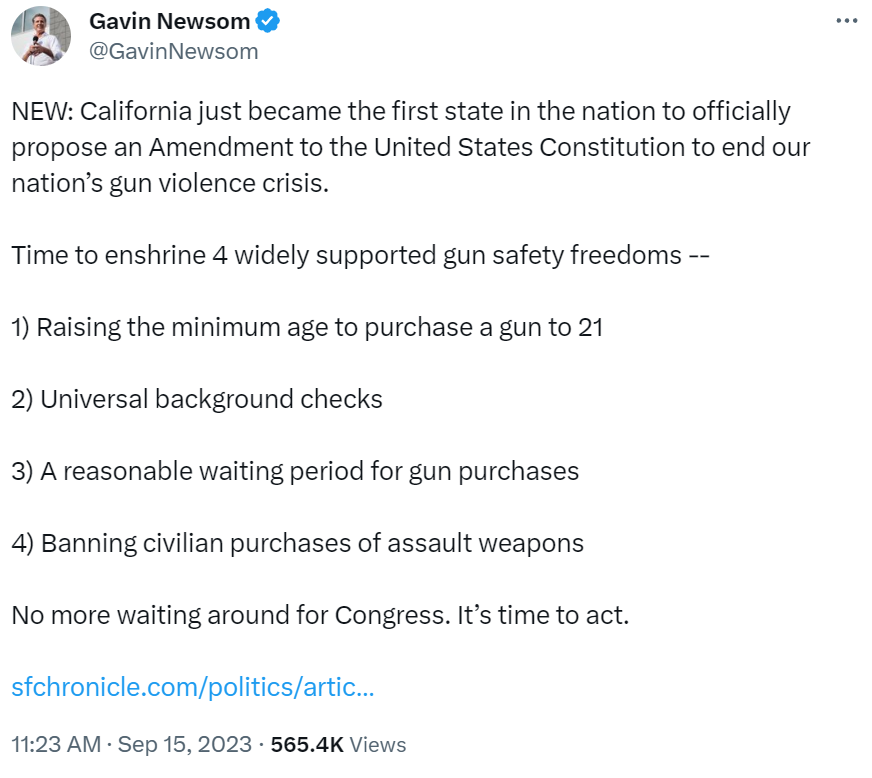 I am in love with him/her/zir/them referring to these restrictions as "freedoms".
Separately, I can't figure out why the proposal is so weak. He/she/ze/they says these tweaks will "end our nation's gun violence crisis". But if the government continues to allow private citizens access to firearms, won't there still be plenty of gun violence? Governor French Laundry promises to ban "civilian purchases of assault weapons", but that still leaves approximately 6 percent of Americans in possession of an AR-15. If any one of those 6 percent wakes up on the wrong side of the bed, that's high potential for gun violence!
Also, though Americans under 21 will be restricted by these freedoms from legally purchasing a gun, those 21+ will still be able to do so. Aren't there enough Americans over 21 committing gun violence that we would still be suffering from a "gun violence crisis" even if nobody under 21 ever did any shooting?
Readers may recall Seal off criminal-rich neighborhoods to tackle the public health emergency of gun violence? in which residents of some neighborhoods would be locked down and walled off. Could being forbidden to leave the house/neighborhood also be considered a "gun safety freedom"?
Full post, including comments