In order to get a shot that he did not need, a healthy slender fit work-from-home 32-year-old whom I know volunteered for 8 hours at a vaccine clinic in northern California. "People are supposed to have appointments," he said, "and prove this by coming with a printout. But nobody checks because we had no way to look up anyone's name or what appointments had been booked. Everyone who said 'I don't have a printer' got a shot." Did young-looking people have to bring proof of conditions or status in order to get shots? "No," he replied. "Restaurant workers qualify, so you might think that a pay stub should be required, but unemployed restaurant workers also qualify and they can't be expected to have a pay stub since they're not getting paid." Anyone who identifies as an unemployed restaurant worker with an appointment, even if showing up with no documentation, will get a shot.
The work-from-home Shutdown Karen featured blaming "Latinos" in Assumption that masks are effective leads to conclusion that people of color are responsible for coronaplague went down the hill from his all-white enclave into Oakland to the vaccine clinic set up to ensure that "communities of color" get shots. He and his wife are in their 50s and reasonably fit. They were seeking afternoon leftover shots and found that the clinic was undersubscribed and happy to inject them. They then asked if their college-age and high-school-age children could come the next day. Appointments were made for these not-at-risk cower-at-home individuals as well. Nobody in the household has any reason to leave the house nor to be concerned about COVID-19 and yet all are now vaccinated.
It seems that the only Californians who can't get shots are those who wish to follow the state's elaborate guidelines and procedures.
Here's my personal nominee for someone who should get a shot. A Samoyed is depending on her! (or was depending on her back in 2004 when I took the photo)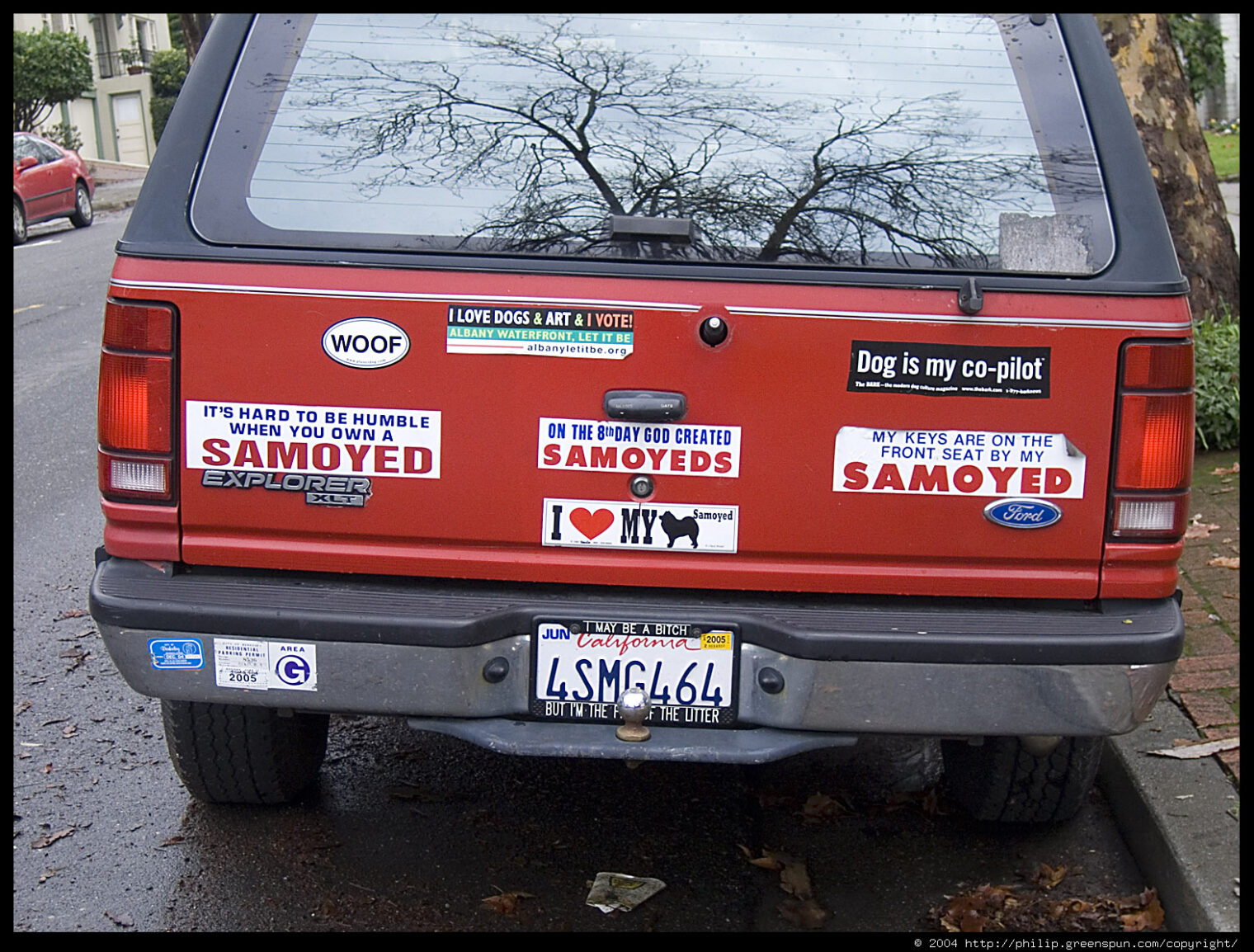 Full post, including comments