I've been listening to Goldeneye: Where Bond Was Born: Ian Fleming's Jamaica, in which the 1950s version of the island is described as a paradise to which film stars and billionaires (adjusted to post-Biden $$) seek to escape. A fabulous oceanfront estate could be purchased and/or built for thousands of British pounds. Fleming went there for two months every year, first to relax and then to write. Wikipedia:
When Jamaica gained independence in 1962, the murder rate was 3.9 per 100,000 inhabitants, one of the lowest in the world. In 2005, Jamaica had 1,674 murders, for a murder rate of 58 per 100,000 people, the highest murder rate in the world.
Today's question is how this happened. Could it be overpopulation versus a fixed set of resources? The following chart (source) shows what should have been manageable growth, from 1.6 million to 2.75 million, 1960 to the present: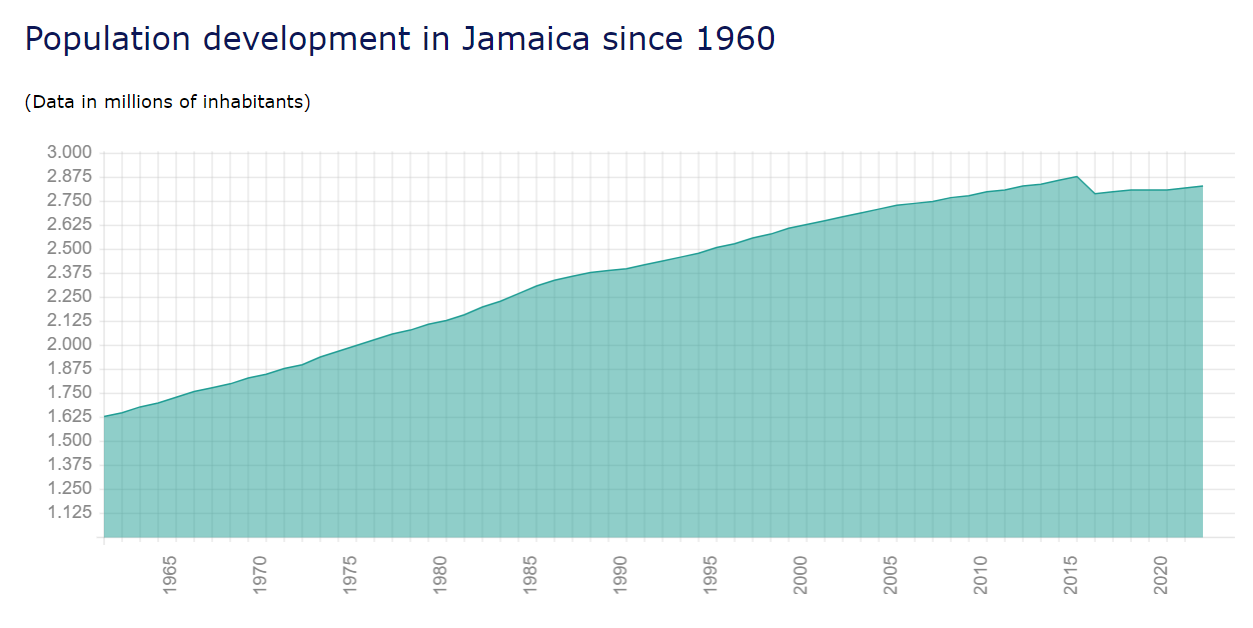 What about poverty? That's often blamed for crime. The World Bank says the country has gotten richer, per-capita (this is adjusted for inflation ("current US$")):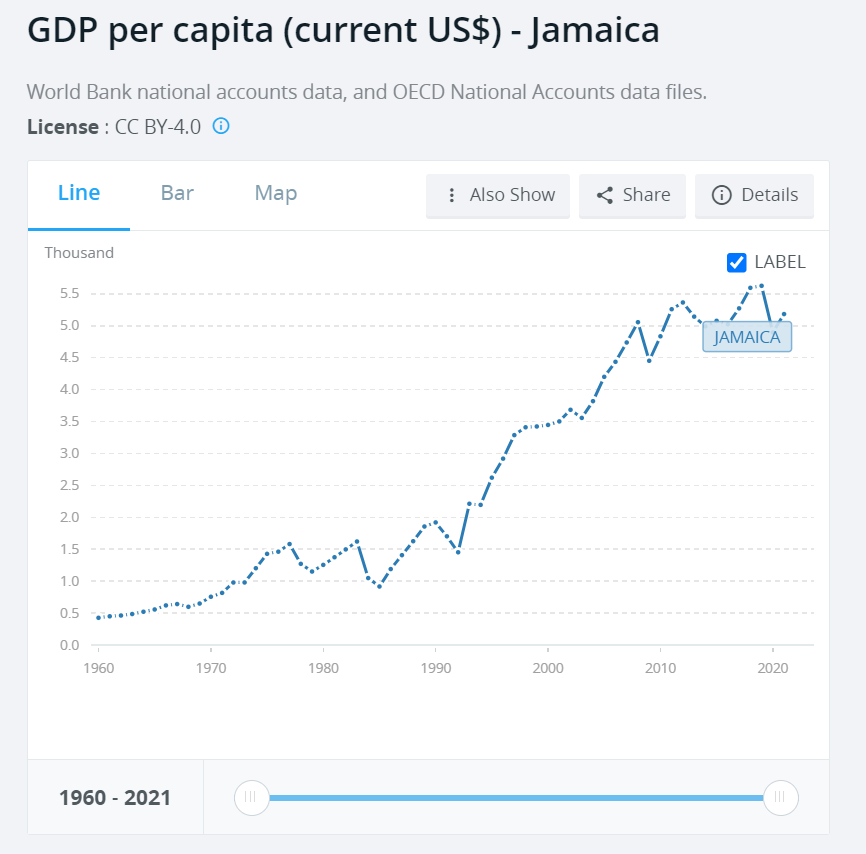 Maybe it is guns? We don't have people killing people here in the U.S. We have "gun violence". But the book describes guns as having been readily available in Jamaica in the 1950s (Fleming owned an assortment, for example).
Readers: Have you been to Jamaica? What's it like for tourists? Are they mostly in resorts that are walled-off from the locals?
Full post, including comments