I'm tired of people who complain about the price of everything….
$15.00 for parking.
$5.00 for coat check.
$34.95 for a basic pasta and chicken entrée.
$3.95 for coffee.
I'm just going to stop inviting them to our house.
Separately, today's the day for the December 2022 inflation report from the BLS (actually deflation compared to November! Down at a 1.2% rate, but up 6.5% compared to a year earlier). We can see whether Kwanzaa shopping and travel overpowered the deflationary effect of weather that kept people as locked in as a K-12 student in a Democrat-governed city during 18 months of coronascience. What's the correct level of panic regarding inflation and the recent escalation in deficit spending by Congress?
Anecdotes: the local Abacoa (Jupiter, Florida) barber shop is charging $30 to cut the hair of anyone identifying as a "man", up from $20 in 2019. I paid $30 each for pizzas to feed some MIT students. At most, each was sufficient for 4 students.
One thing that is going up by 5 percent in 10 days… a USPS stamp. They didn't get the memo that inflation had been whipped by muscular action in Washington, D.C.? Certainly it will be worth paying 63 cents to mail a letter and celebrate the Year of the Rabbit (starts on the same day as the price increase) simultaneously: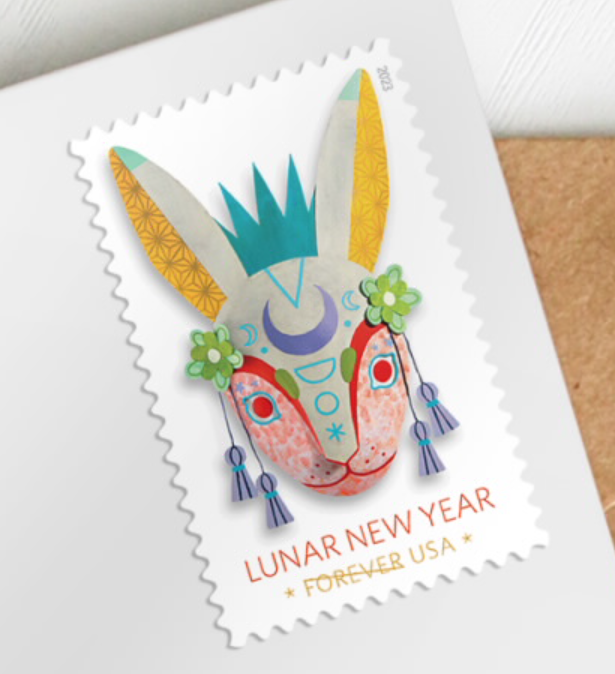 Full post, including comments