I took our 2.5-year-old Honda Odyssey in for a B127 service, for which I'd made an appointment. Due to the dealer being short-staffed and, apparently, not completely organized, they couldn't do "7" (brake fluid change) without adding a multi-hour wait on top of the promised 1.5-2-hours.
The parts stock situation has improved compared to 1.5 years ago in that they had all three wiper blades available for the minivan compared to just one back in 2021. The car stock situation is also slightly improved, with a handful of new cars in stock and available at $2,000 over retail. It was $5,000 over in 2022, but of course the total price in nominal dollars is similar because Honda has raised the list price. The identical minivan that we leased in 2021 for $400/month is available… for $800/month. Here's a 2008 jalopy that, pre-coronapanic, the dealer would have sent to auction (the venerable Ford Taurus sits amidst the parking spaces that in 2019 were jammed with new cars):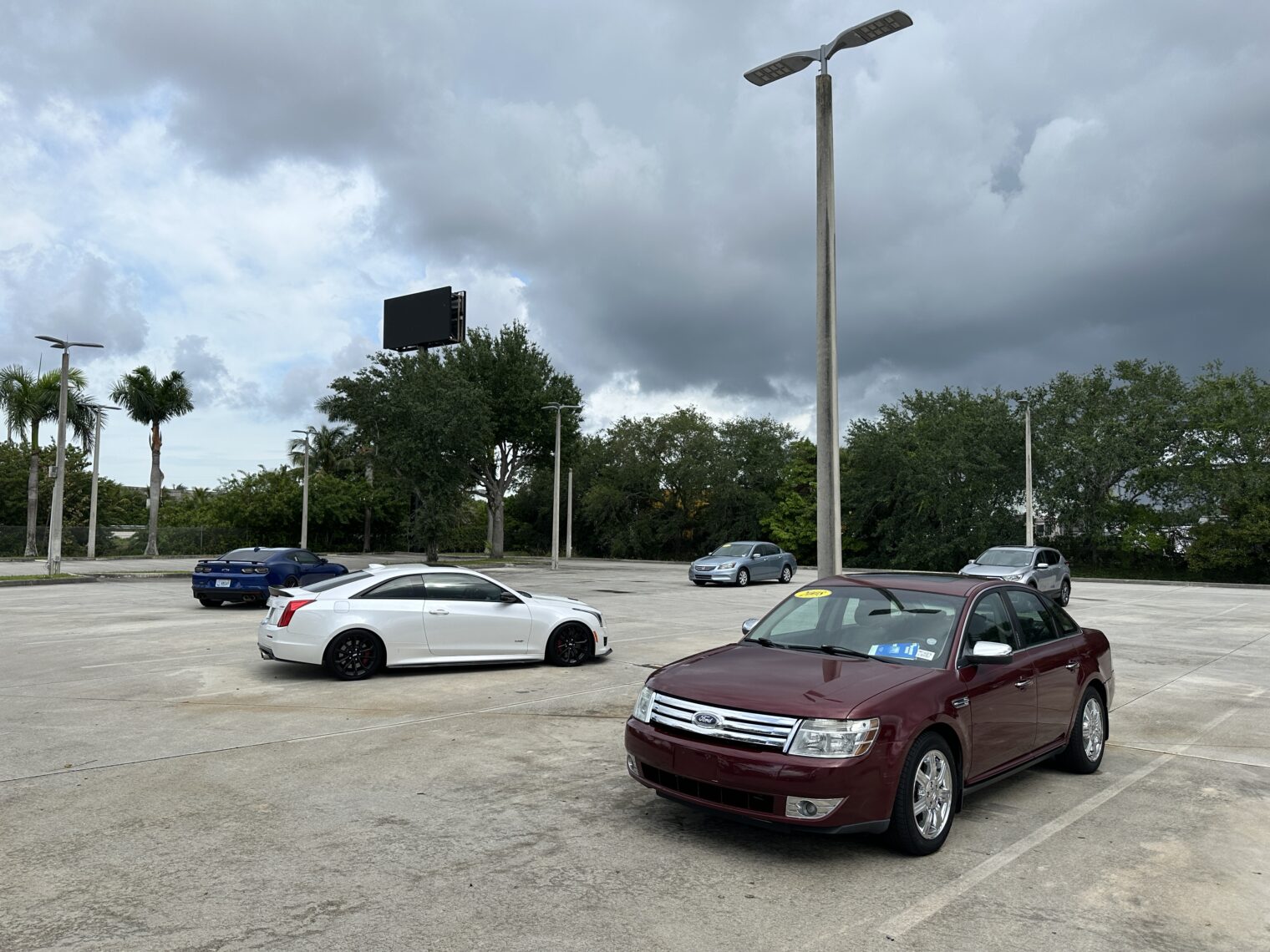 Fresh from a checkup with one of America's 190 board-certified veterinary dentists, Mindy the Crippler was my companion for the two-hour wait and made a lot of new friends inside the dealership. I left her with another customer while I went to get coffee and returned to find that the invasive species had invaded the vinyl seats: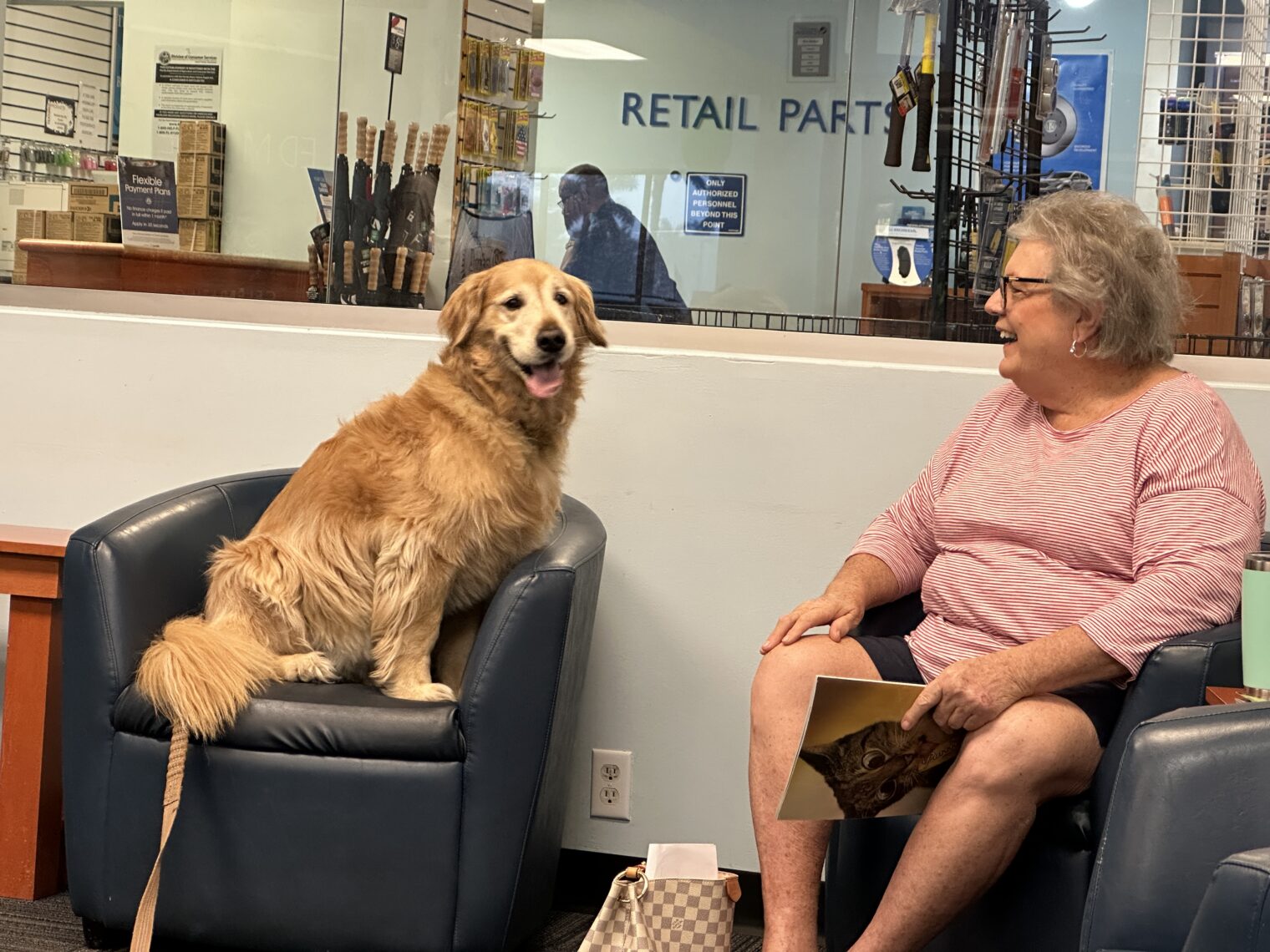 My question for today is how consumers are able to keep spending like drug dealers and/or alimony plaintiffs. A lease quote is the best indication of the true cost of car ownership because it factors in the time value of money and the market's expectation of depreciation. The cost of car ownership gone up dramatically doubled for anyone who needed to buy a car in the past two years or so, especially when you factor in higher gasoline prices. Therefore, these car owners should have less money to spend on rent, TV/phone subscriptions, entertainment, dining out, trinkets, etc.
What's new in the Honda minivan world, aside from nothing? Honda seems to have dropped their basic trim level. For Corvette enthusiasts, there is a new "Sport" trim level that has black wheels: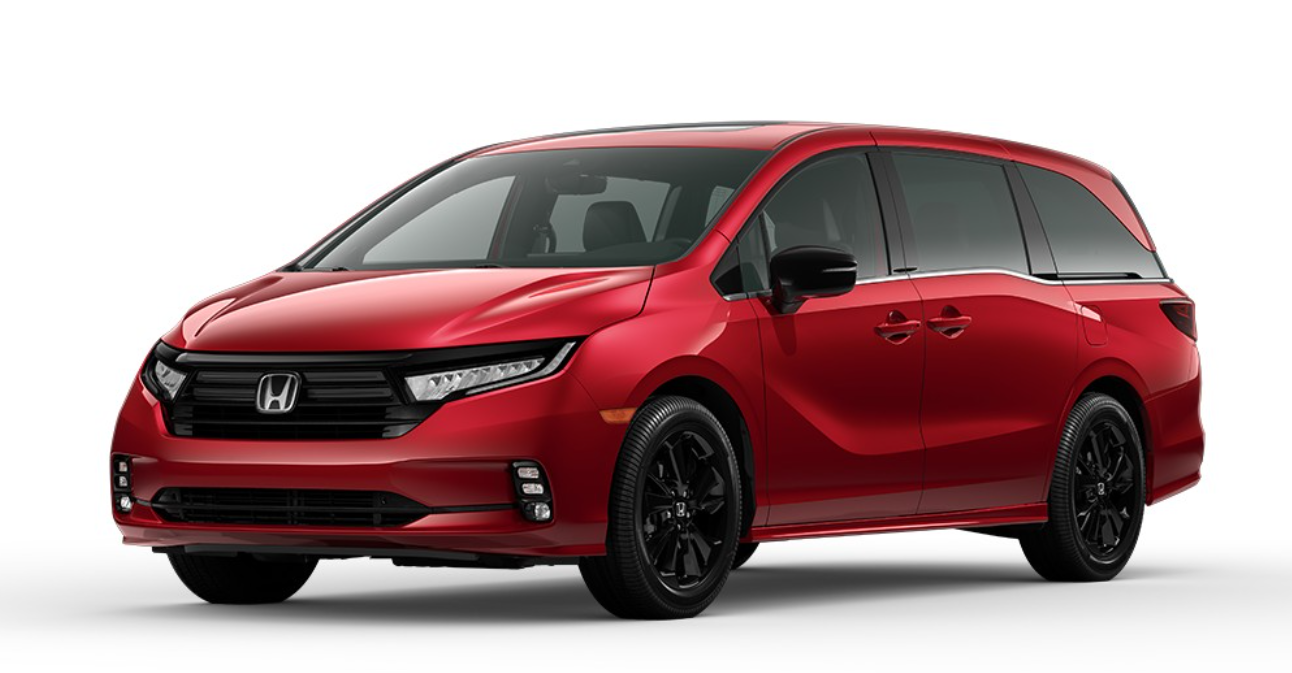 What do readers think? To me, it looks like an old Dodge Caravan whose wheel covers were boosted in the Bronx.
Wikipedia says that pre-coronapanic production of this car was 100,000-130,000 per year between 2009 and 2019. For 2020, however, production fell to 83,000. In 2021, production was down to 76,000. In 2022, it fewer than 48,000 Odysseys were made. Half as many cars at 10X the total profit for manufacturer and dealer? Do we suspect a continued chip shortage or quiet collusion among the handful of major car manufacturers?
If integrated circuits were primarily made in the U.S., it wouldn't be surprising to find them still in short supply. After all, quite a few Americans were introduced to the advantages of sitting at home playing Xbox all day and habits, once formed, are tough to break. But the Japanese, Koreans, and Chinese continued to work during coronapanic. Why aren't these hard-working nations making as many chips as car companies need/want?
Against the collusion hypothesis: if the legacy car companies won't supply a mass market anymore, that opens the door to infiltration by Tesla, Lucid, and Hyundai/Kia (sort of a legacy car company, but also not exactly mainstream until recently).
Related:
Full post, including comments