The Cybertruck is officially launched. I wrote about this product in 2019:
With today's Teslas, one expects the driver to emerge and deliver a lecture on climate change, the merits of Elizabeth Warren, unions (except at Tesla itself), and a larger government, etc. What would the image be of someone who drives what looks like a high school kid's first SolidWorks project?

How did they pick the name? This is for people who used to say "I'm using the Interweb"?

How are they going to deliver this car at $40-50k profitably? Isn't stainless steel expensive?
(The announced 2023 base price is 61,000 Bidies; it is fair to say that this is the same or less than 50,000 2019 dollars?)
What does the Elon Musk book describe? A 2018 design session:
The Chevy Silverado was still on the showroom floor for reference. In front of it were three large display boards with pictures of a wide variety of vehicles, including ones from video games and sci-fi movies. They ranged from retro to futuristic, sleek to jagged, curvaceous to jarring. With his hands casually in his pockets, von Holzhausen had the easygoing and loose-limbed manner of a surfer looking for the right wave. Musk, arms akimbo, was coiled like a bear searching for prey. After a while, Dave Morris and then a few other designers wandered in. As he looked at the pictures on the display boards, Musk gravitated to the ones that had a futuristic, cyber look. They had recently settled on the design for the Model Y, a crossover version of the Model 3, and Musk had been talked out of some of his more radical and unconventional suggestions. Having played it safe with the Model Y, he did not want that to happen with the design of the pickup truck. "Let's be bold," he said. "Let's surprise people."

Every time someone would point to a picture that was more conventional, Musk would push back and point to the car from the video game Halo or in the trailer for the forthcoming game Cyberpunk 2077 or from Ridley Scott's movie Blade Runner. His son Saxon, who is autistic, had recently asked an offbeat question that resonated: "Why doesn't the future look like the future?" Musk would quote Saxon's question repeatedly. As he said to the design team that Friday, "I want the future to look like the future." There were a few dissenting voices suggesting that something too futuristic would not sell. After all, this was a pickup truck. "I don't care if no one buys it," he said at the end of the session. "We're not doing a traditional boring truck. We can always do that later. I want to build something that's cool. Like, don't resist me."
(maybe Musk was right on the highlighted point; Ford and GM are selling traditional-looking electric pickups and demand is weak)
What did the in-house design nerds think in 2019?
When Musk walked in the door leading from the SpaceX factory, his reaction was instantaneous. "That's it!" he exclaimed. "I love it. We are doing that. Yes, this is what we are going to do! Yes, okay, done." It became known as the Cybertruck. "A majority of people in this studio hated it," says von Holzhausen. "They were like, 'You can't be serious.' They didn't want to have anything to do with it. It was just too weird." Some of the engineers started working secretly on an alternative version. Von Holzhausen, who is as gentle as Musk is brusque, spent time listening carefully to their concerns. "If you don't have buy-in from the people around you, it's hard to get things done," he says. Musk was less patient. When some designers pushed him to at least do some market testing, Musk replied, "I don't do focus groups."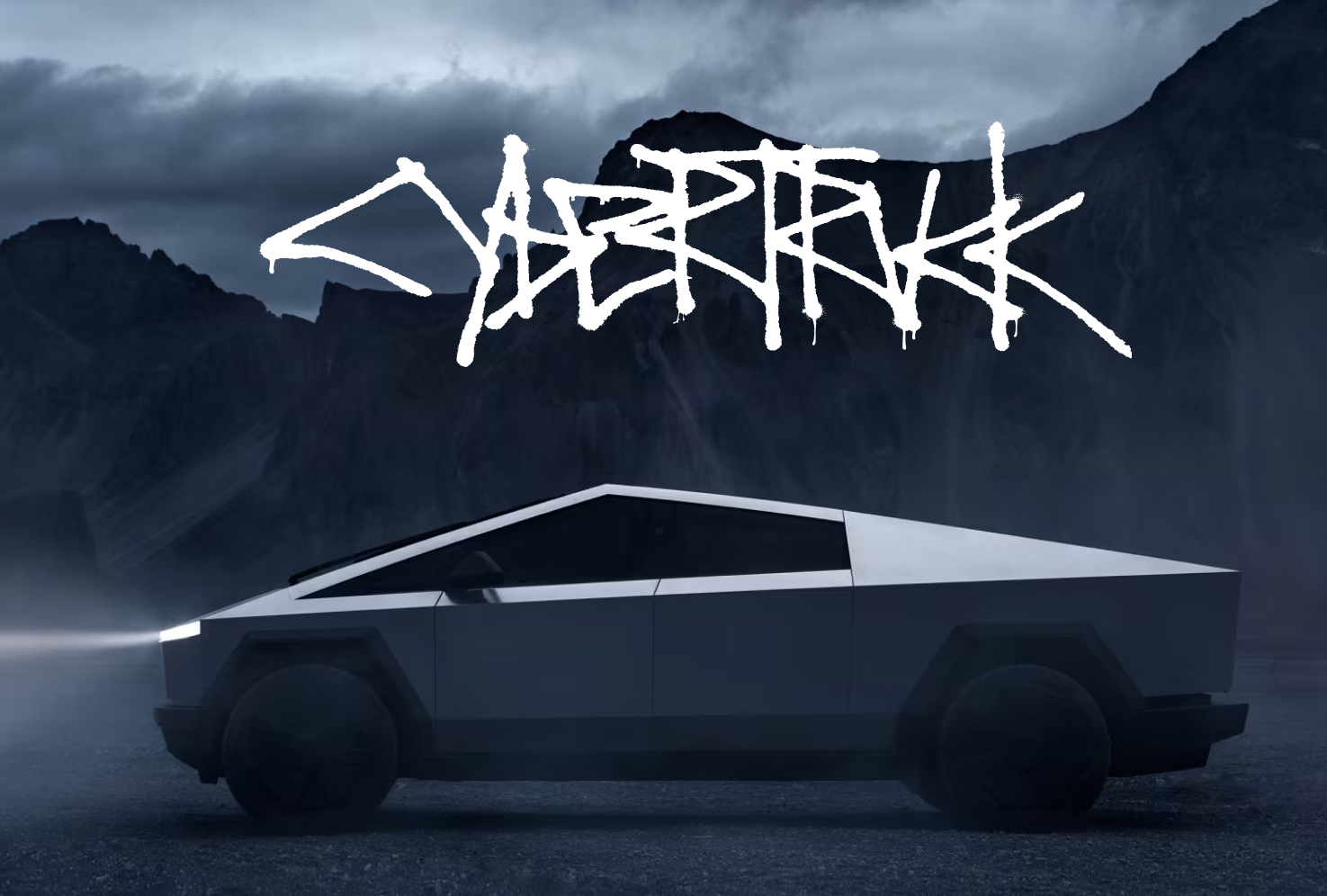 An Australian hater:
Full post, including comments