Signing up to the National Emerald Club since the U.S. is mostly out of rental cars and Hertz, Avis, and Enterprise are no longer sufficient….

How long are these Ts & Cs?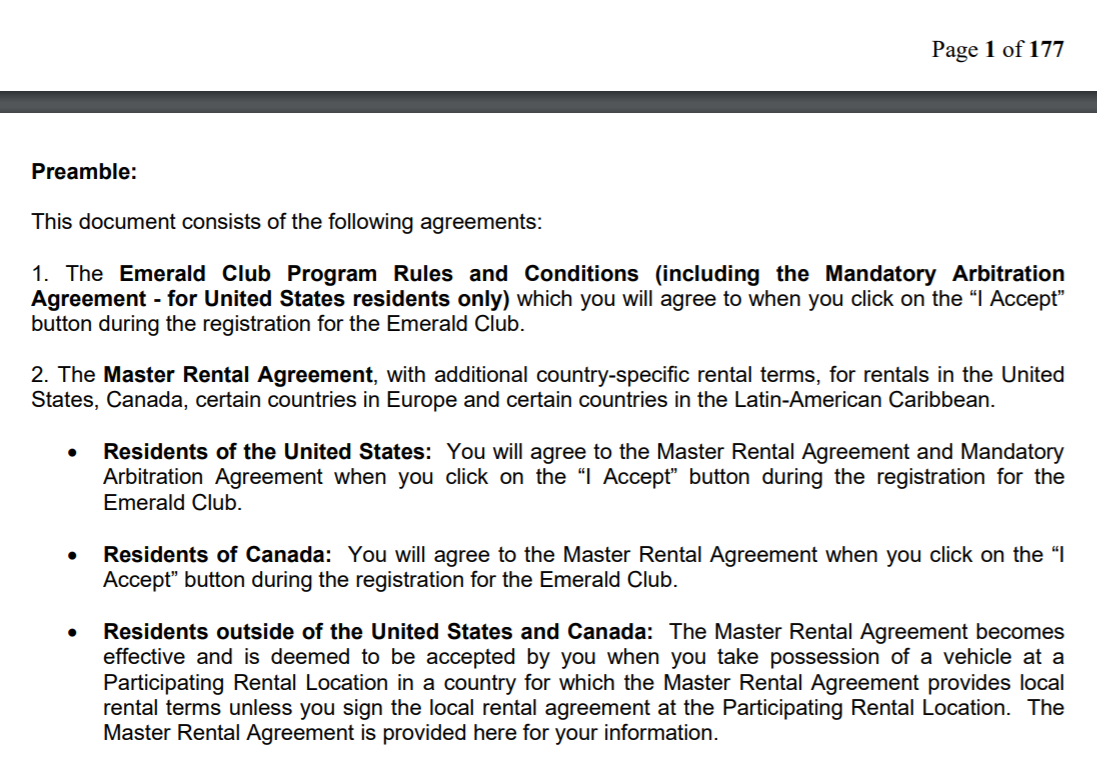 Is this a record? Here's some of the stuff that I'm supposed to read now and remember perhaps a few years from now when it is time to visit Nicaragua:

On the other hand, maybe it will be sooner. The ruling party there seems to realize, as we do, that preventing citizens from hearing opposition voices is the best path to stable government: "Fifth presidential candidate detained in Nicaragua; 15 opposition leaders now detained in total" (CNN, June 21). Certainly, Nicaragua can teach us a lot about how to control COVID-19. As of June 22, the country had suffered 188 COVID-19-tagged deaths in a population of 6.5 million. Compare to New Jersey: nearly 26,377 deaths in a population of 9.3 million (Census 2020, though it is unclear if Census documents account for the undocumented.)
Readers: Who has ever seen a longer terms and conditions document from a company offering goods or services to consumers?
Full post, including comments