Folks at Facebook like to lecture others, sometimes via software, regarding gender equity. What happens inside their own company? "Meta has a pay gap problem, with women abroad getting lower pay and smaller bonuses than men" (Business Insider):
The company, formerly known as Facebook, continues to pay women less than men, whether they're hourly workers or on salary, according to Meta's most recently available reports on pay inequity in the UK and Ireland. The company also hands women smaller bonuses, the reports said.

The report on Meta's pay gap in Ireland is the most recent, having been released quietly in December as part of a new law in the country that went into effect last year. In 2022, women working for Meta in Ireland were paid 15.7% less on average than men at the company. The difference in bonus pay in the country is even larger, with the average bonus for women being 43.3% lower than those that go to men.

For women working at Meta in the UK, where the company operates out of London, the pay gap is smaller but still prevalent, according to a report from last year detailing pay data from 2021. The average woman there was paid 2.1% less than the average man. And again, the difference in bonuses is much starker, with the average bonus going to women being 34.8% less than bonuses paid to men.
The lords of Silicon Valley are also fond of reminding the peasants how much smarter they are about money, even as many venture capital firms there underperform the S&P 500 (HBR 2014; a 2019 article). What about something simple like running a bank? With about $200 billion in deposits to protect, Silicon Valley Bank made a big bet that the Vanquisher of Corn Pop wouldn't set off hyperinflation. The bank bought long-term Treasury bonds. When Bidenflation took off, the value of these bonds collapsed. From "What's Going on With Silicon Valley Bank?" (WSJ):
SVB Financial bought tens of billions of dollars of seemingly safe assets, primarily longer-term U.S. Treasurys and government-backed mortgage securities. SVB's securities portfolio rose from about $27 billion in the first quarter of 2020 to around $128 billion by the end of 2021.

These securities are at virtually no risk of defaulting. But they pay fixed interest rates for many years. That isn't necessarily a problem, unless the bank suddenly needs to sell the securities. Because market interest rates have moved so much higher, those securities are suddenly worth less on the open market than they are valued at on the bank's books. As a result, they could only be sold at a loss.

Many of the bank's deposits are sizable enough that they don't carry Federal Deposit Insurance Corp. protection. SVB said it estimates that at the end of 2022 the amount of deposits in its U.S. offices that exceed the FDIC insurance limit was $151.5 billion.
Before it disappears, let's have a look at their home page: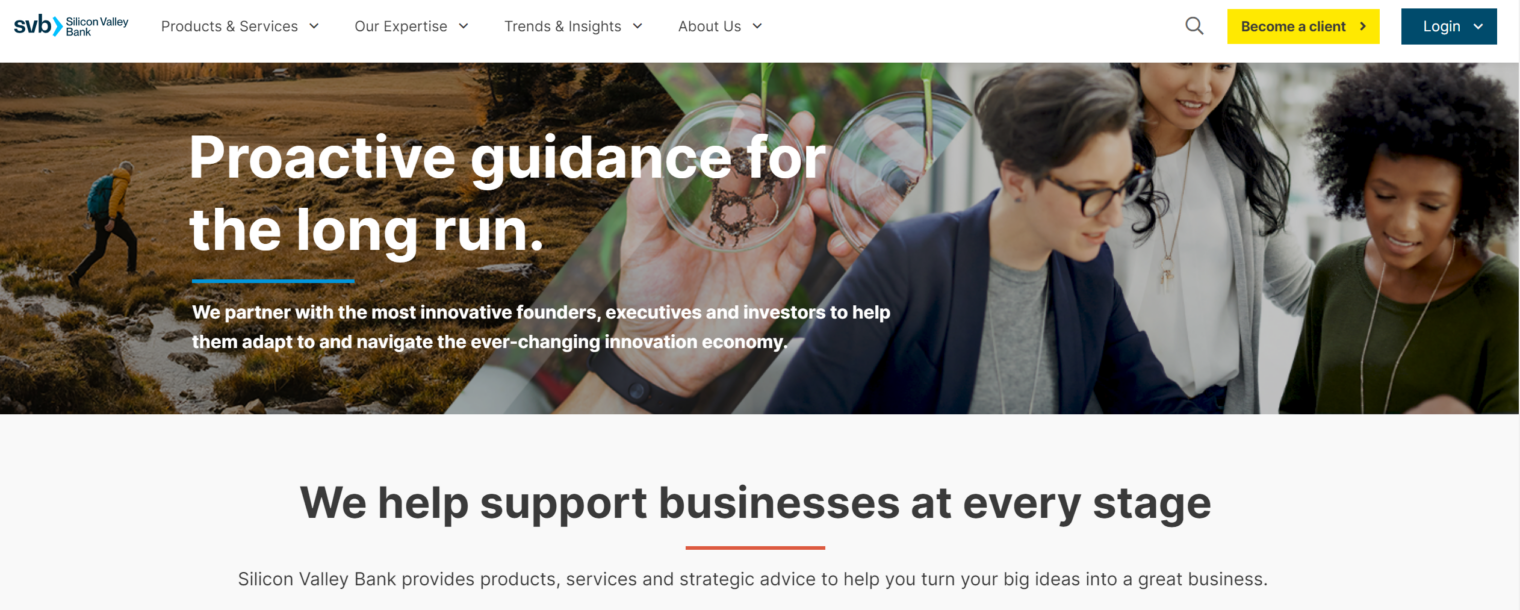 Certainly nobody can accuse them of failure to represent a diversity of hairstyles.
What can you do to protect yourself in case some other banks were overconfident regarding our current rulers and their Borrow-and-Spend-Like-Drug-Dealers economic policy? Move money that is in cash into mutual funds or common stocks. The bank is just a custodian for these assets and if the bank fails you're still a shareholder at the same level. If you must have cash of more than $250,000, spread it among multiple banks.
Let's dig a little deeper into this failed bank. It seems that they too might have built a culture of equity by underpaying a group of employees unified by a gender ID: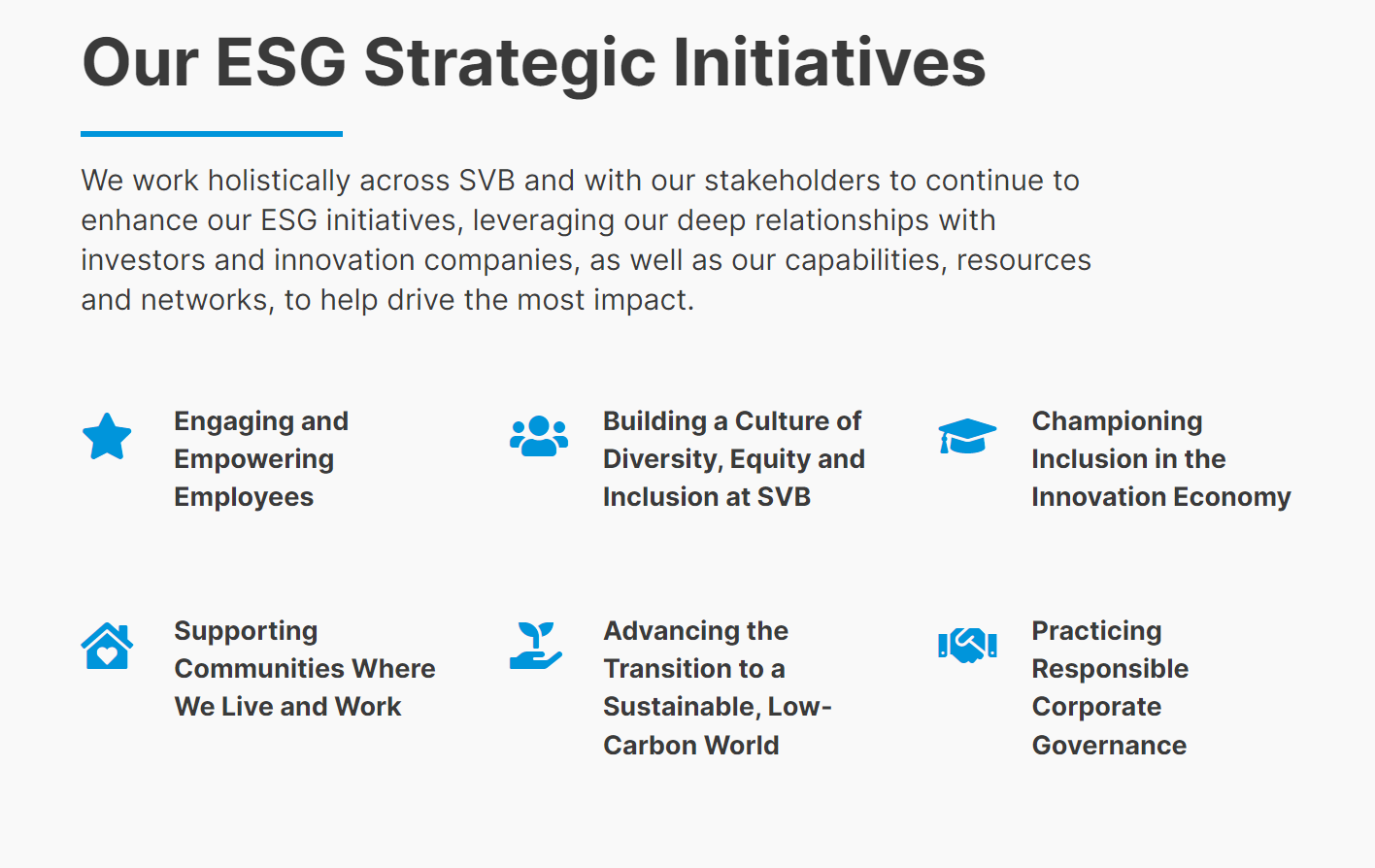 They were experts on "sustainable finance" whose own enterprise just happened not to be sustainable.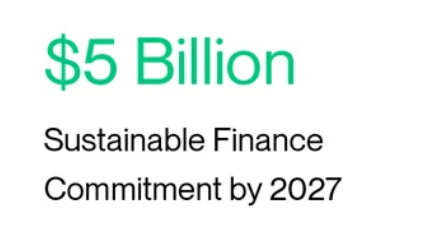 Related:
Full post, including comments