EAA AirVenture ("Oshkosh") starts today. Given how slowly everything in aviation moves, Oshkosh is more of a social gathering than a trade show, but manufacturers do like to announce their progress here.
Earlier this month, I checked in on the General Electric "Catalyst" Advanced Turboprop engine. This competitor to Pratt's PT6 (first flight: 1961) had been scheduled to fly in 2018 (November 2017 press release). It still hadn't flown. I went to GE's aviation blog to see if they offered any explanation for being years behind schedule. The top of the blog was "A Conversation With Carmen Campbell, GE's Transgender Advocate for Europe":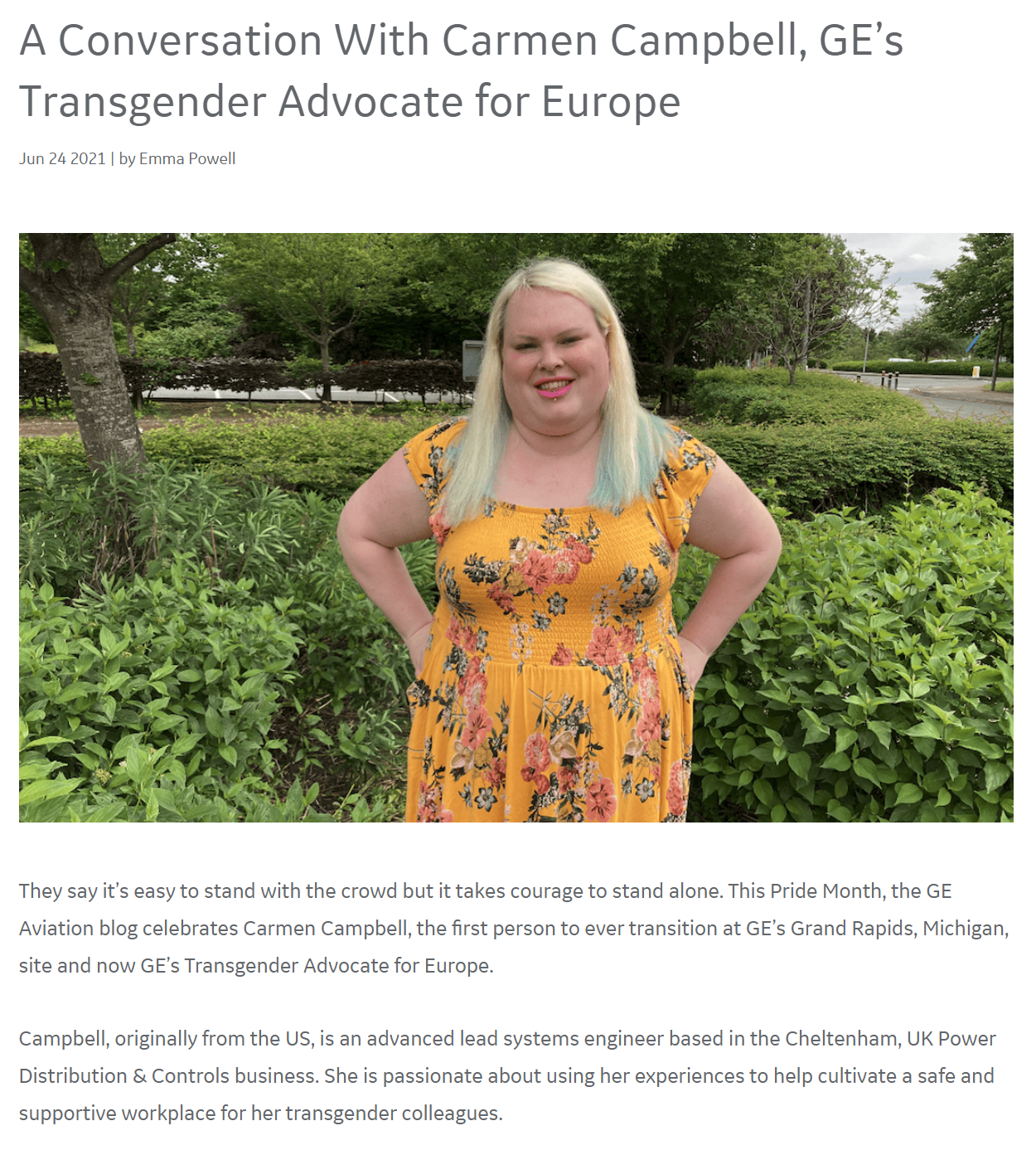 They say it's easy to stand with the crowd but it takes courage to stand alone. This Pride Month, the GE Aviation blog celebrates Carmen Campbell, the first person to ever transition at GE's Grand Rapids, Michigan, site and now GE's Transgender Advocate for Europe.

Campbell, originally from the US, is an advanced lead systems engineer based in the Cheltenham, UK Power Distribution & Controls business. She is passionate about using her experiences to help cultivate a safe and supportive workplace for her transgender colleagues.

This role sits within the transgender advocacy group, which is part of GE's Pride Alliance. We run education sessions, work with GE to develop policies around transitioning, and provide support for transgender people within the business. The role is relatively fluid and it's important to note that we are a resource for everyone at GE, transgender or not.

One of the areas I'm most proud of is the work we have done on the GE transition toolkit, which summarizes GE policies, provides helpful suggestions (like how to develop a communications plan), goes in to site specifics like bathroom usage, and lists who to contact for further support.

There has been some progress in the last 20 years, most notably the step change in legal representation. Gender reassignment became a protected characteristic under the UK's Equality Act 2005, for example, and it was stipulated that people should be treated in accordance with their acquired gender.

However, I do think we've casually been sliding backwards since then. Certain groups, individuals and media outlets have been chipping away at the trans community, trying to roll back the trans rights that we've fought so hard for. Indifference can also be an issue.
"Casually sliding backwards"? Maybe the LGBTQIA+ engineers at GE can slide backwards far enough to catch up to where Pratt was in 1961. Then they could put their turboprop on an airplane and fly!
Related:
Full post, including comments