In Danish happiness: bicycle infrastructure I described the Danish system of road/curb/bike path/curb/sidewalk. What if a significant percentage of a society used bicycles for transportation, but nobody bothered to build infrastructure? That's the Netherlands!
I recently visited a friend in Delft, a university town south of Amsterdam. There are no generally no curbs at all in the downtown area. The road is informally divided into car/bike/pedestrian, but these divisions can change depending on what exactly is sticking out from a house, possibly forcing pedestrians into the bike area, or whether a truck is trying to use the road.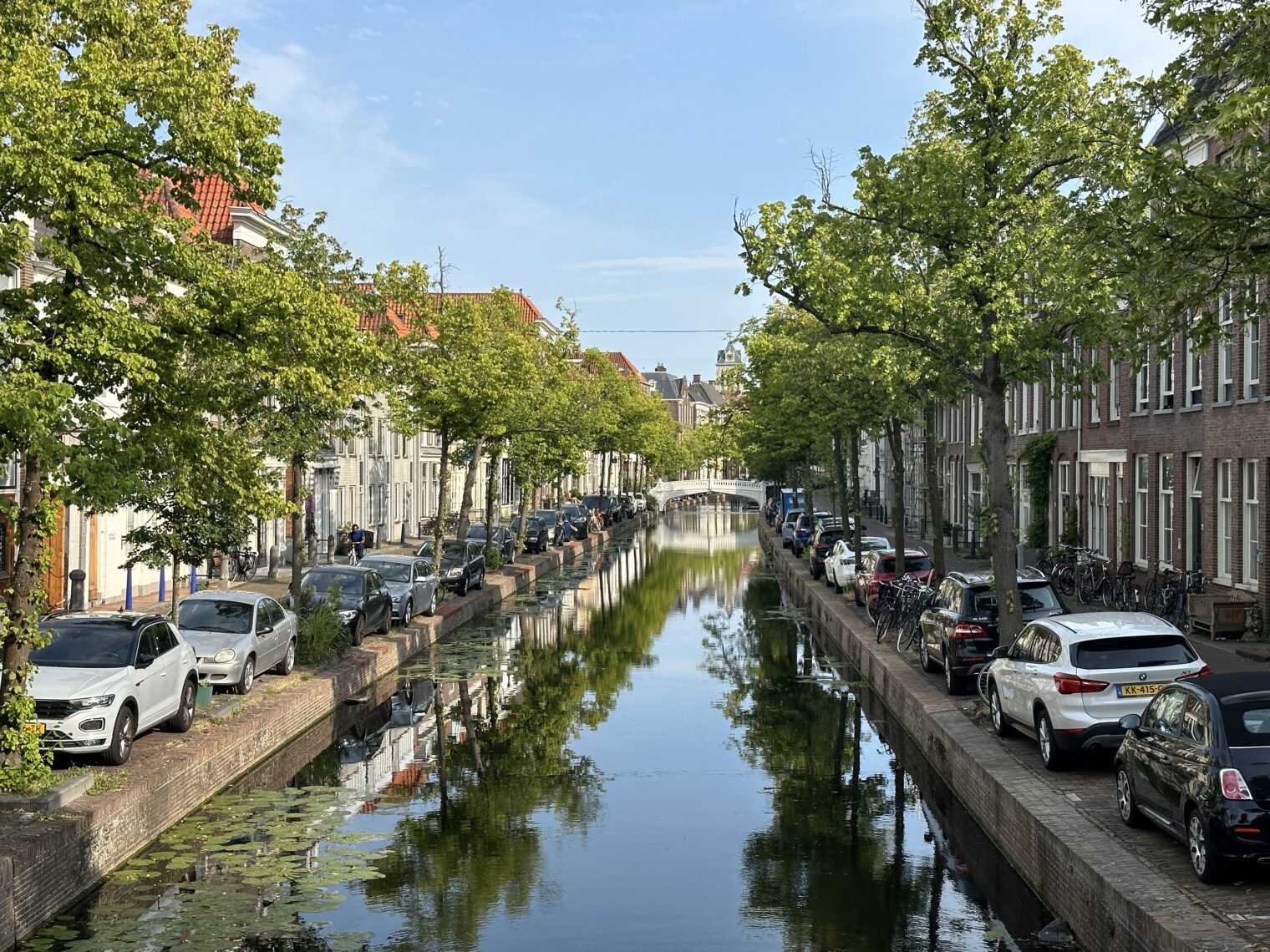 The risk of injury has ballooned in the last few years due to the popularity of cargo bikes and electric bikes. Instead of getting hit by a 200 lb. person-bike combo going 8 mph you'll get hit by a 400 lb. person-small person-groceries-bike combo going 15 mph. "Trouble in cyclists' paradise: Amsterdam accused of favouring pedestrians" (Guardian 2021) describes the increasing conflict between walkers and bikers in Amsterdam.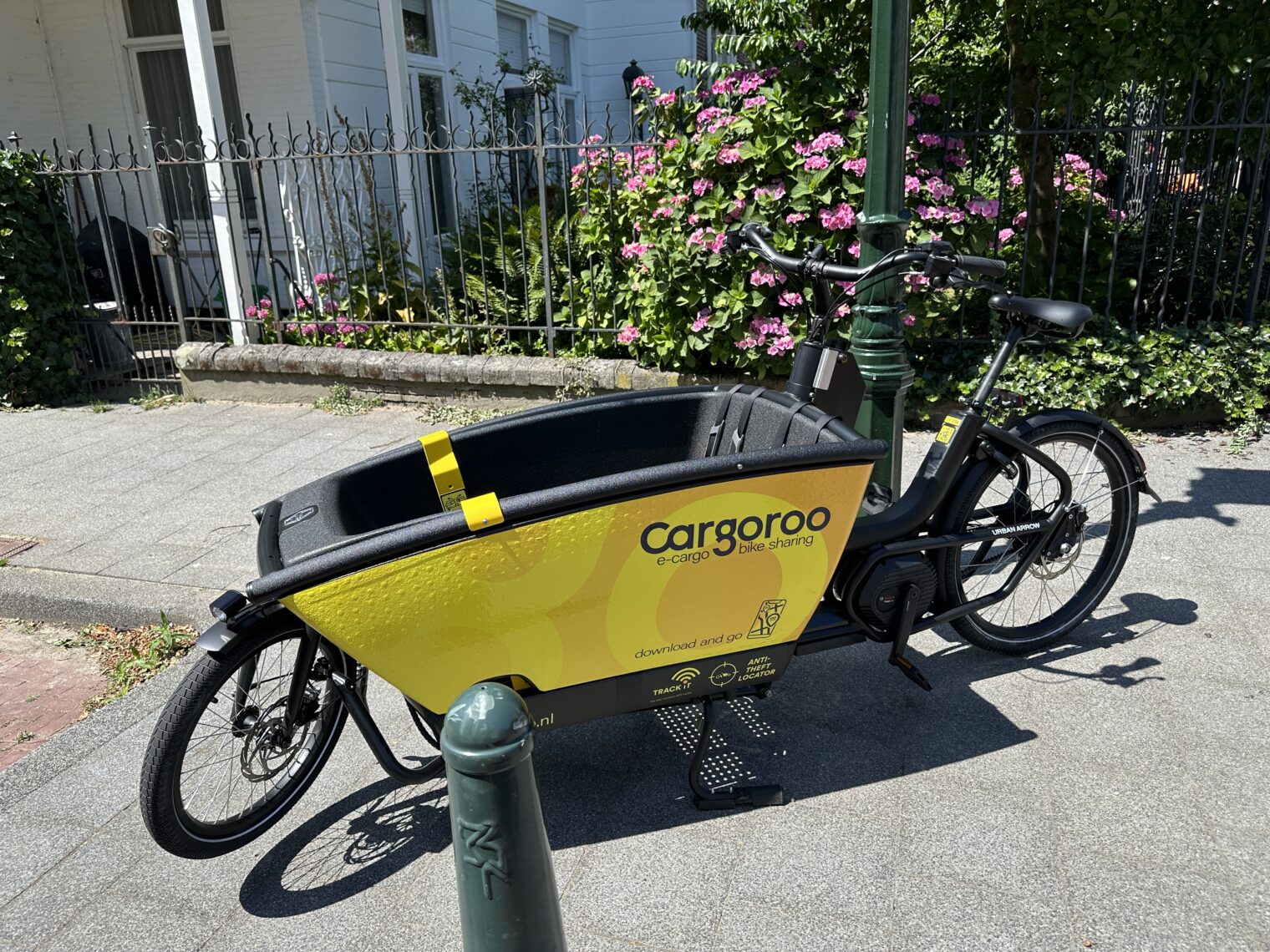 There aren't as many collisions as you'd imagine, but pedestrians are required to be constantly mindful. This works for the Dutch, but tourists are frequently wandering casually into near-collisions with cyclists. What the cyclists have gained is balanced by a loss of mental peace and capacity among pedestrians.
Here's a narrow street designed for pedestrians in The Hague: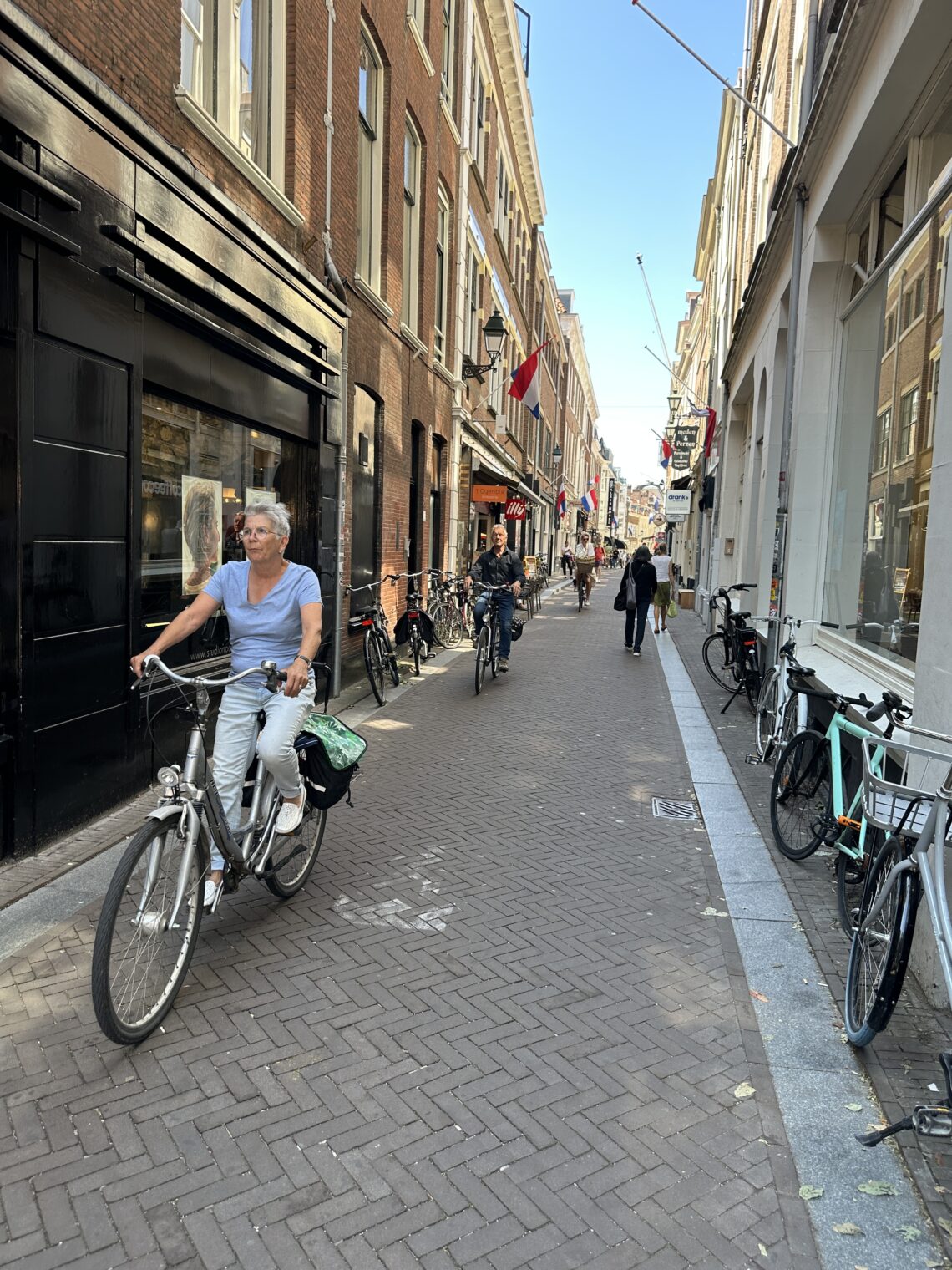 The bicycle is being used for transportation, not recreation, so it might be whipping by these pedestrians at 10-20 mph. Here are the two transportation modes interacting in Delft: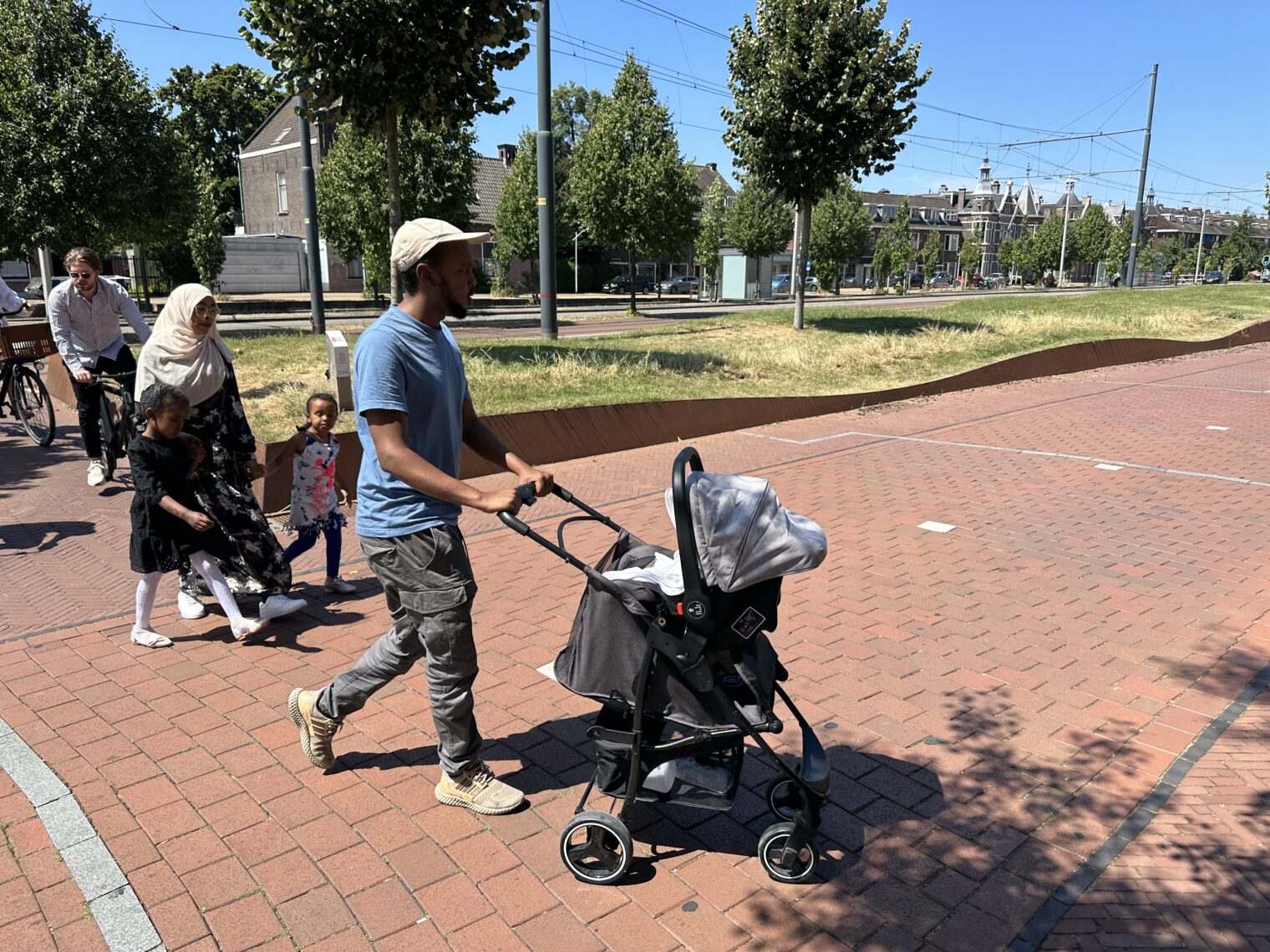 Maybe those white boxes are supposed to delineate between walking and biking? Or maybe there are two lanes for opposite directions? I didn't figure it out.
Just a few of the bikes parked near the Amsterdam Zuid secondary station: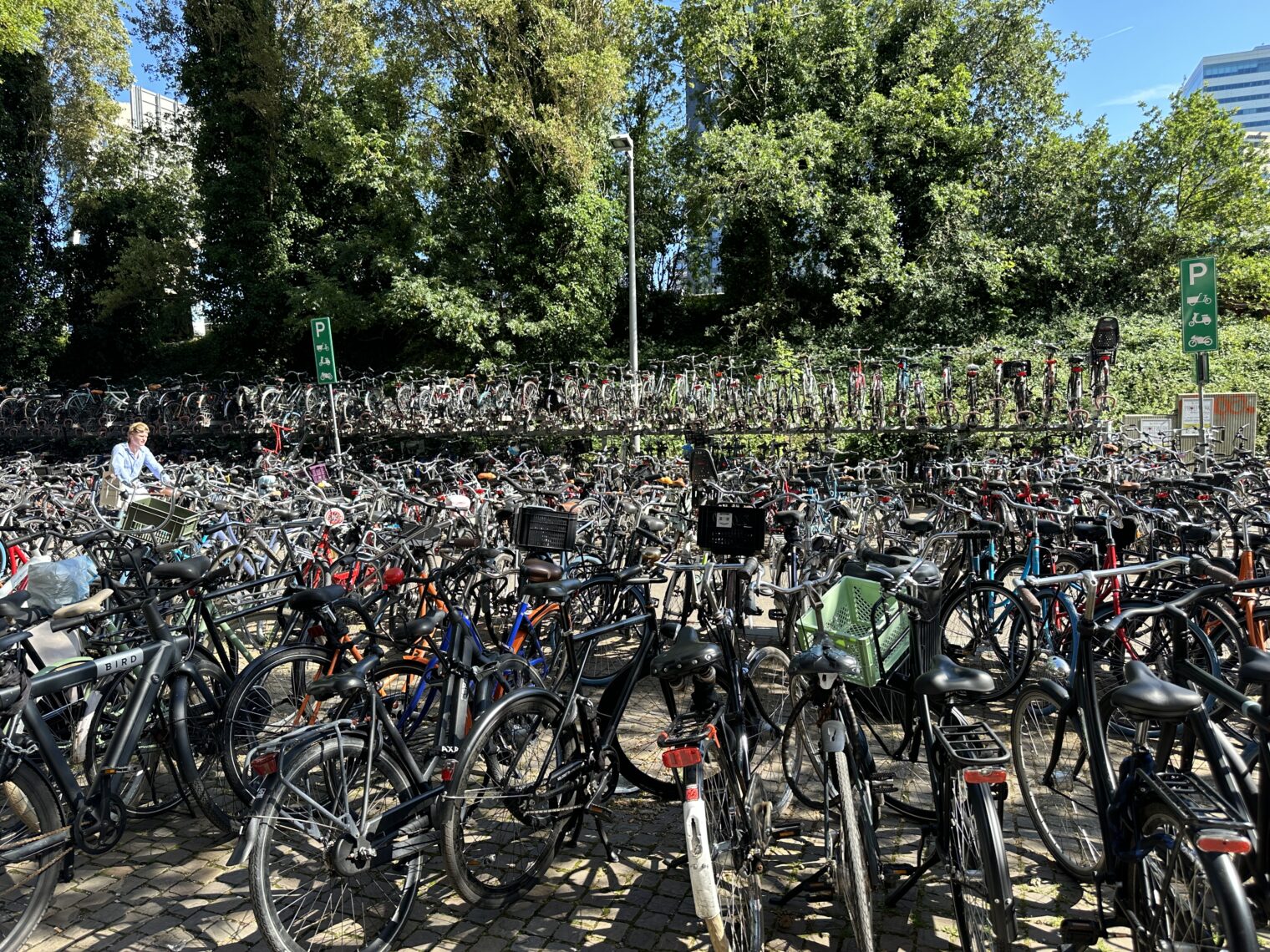 What if you choose "neither" but don't have a car and/or don't want to pay what my rich local friend said were insanely expensive parking fees? Take the tram!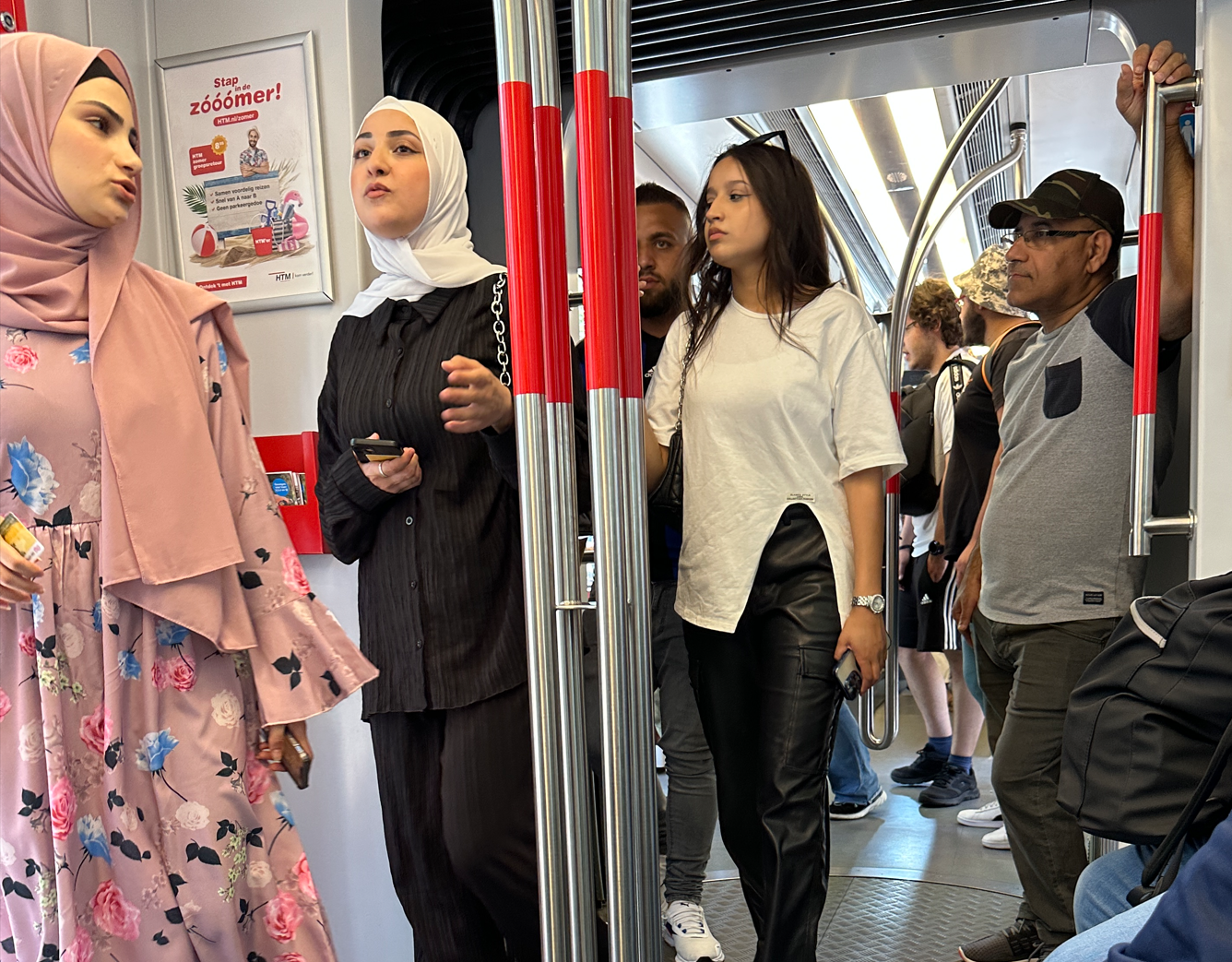 My take-away: the Danes did it right.
Full post, including comments