… just do the opposite of whatever I'm bullish about.
Me: Two-thirds full airline idea (12/23/2019)
Me: Coronavirus will breathe life into my two-thirds-full airline idea? (3/23/2020)
"What Delta's Big Bet on Blocking Middle Seats Means for Flying" (Wall Street Journal, 2/10/2021):
The last U.S. airline with this policy has lost fliers to carriers with looser rules—here's why Delta is holding out for now

The grand experiment of blocking the middle seat on airplanes has proved what we have known all along about air travel: More people care about a cheap fare than comfort, or even pandemic safety.

The bottom line for Delta during the pandemic has been bigger losses than rival airlines selling all their seats. Delta was the most profitable U.S. airline in the final six months of 2019. That flipped during the pandemic. In the last six months of 2020, Delta had the biggest losses, with a net loss of more than $6 billion, greater than United and Southwest combined.
Even with state governors telling people that coronavirus was so dangerous that we should close schools and have children stay home to get fat and stupid, close society and have adults stay home to get fat, drunk, opioid-addicted, and stupid, and imprison/fine people for breaking a variety of rules that were apparently in conflict with the First Amendment right to assemble, consumers decided that coronavirus was not dangerous enough to be avoided by paying a little more for an airline ticket (and getting a much more luxurious experience as well).
One of the harbors in Hilton Head, South Carolina where you can keep the yacht that you buy after acting (after reversing the sign) on my advice: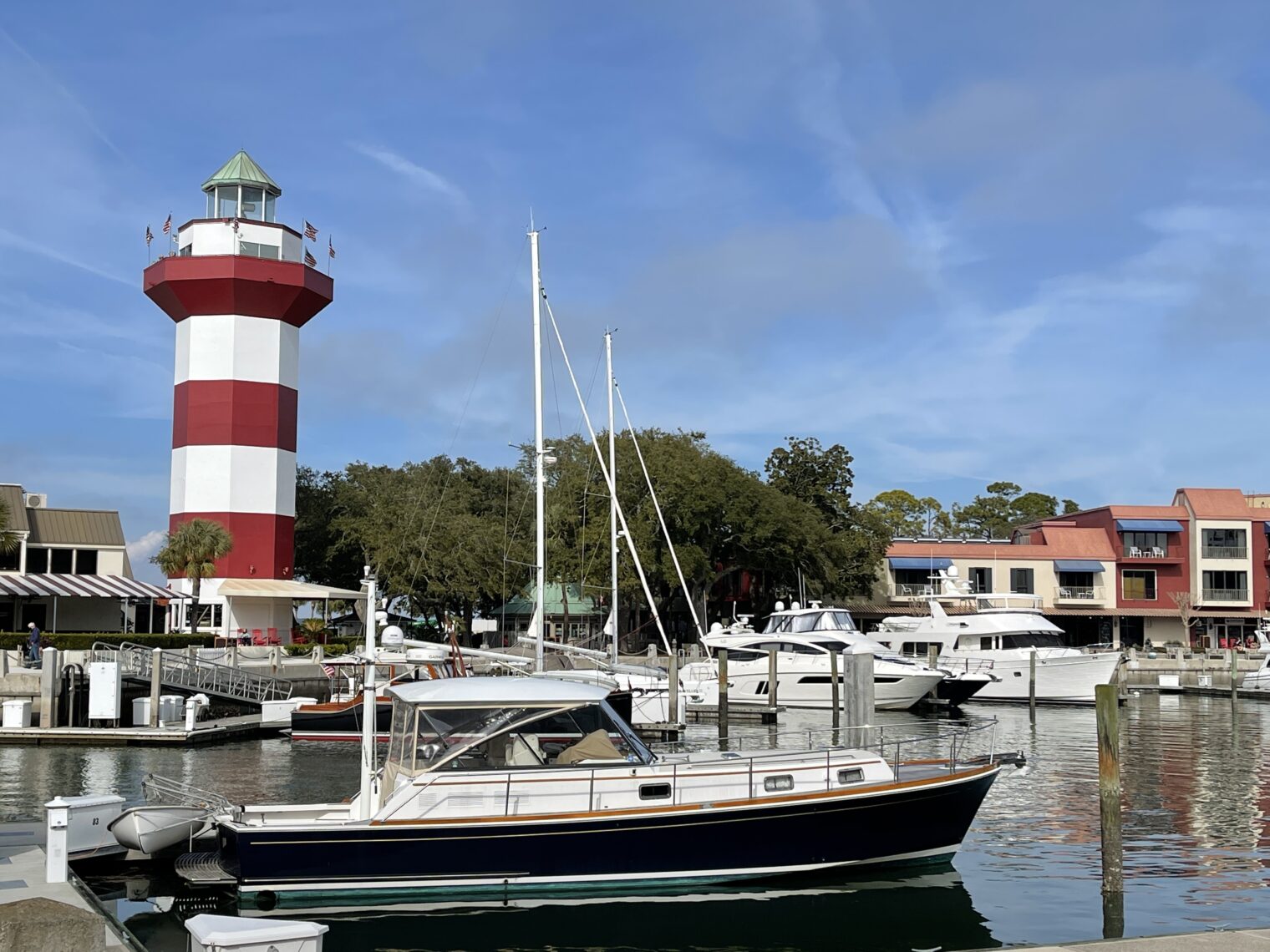 Full post, including comments