A young relative's Facebook account was hijacked (via social engineering) and below is my message exchange with the new person behind the old persona. The hijacker initially asked for my mobile number, presumably hoping to complete the conversation via text message instead of on Facebook. I was immediately suspicious given that we were already in an application that allows text, voice, and video. When the request was for $100 I knew that it was a scam because 100 Bidies rounds to $0 in 2022 purchasing power.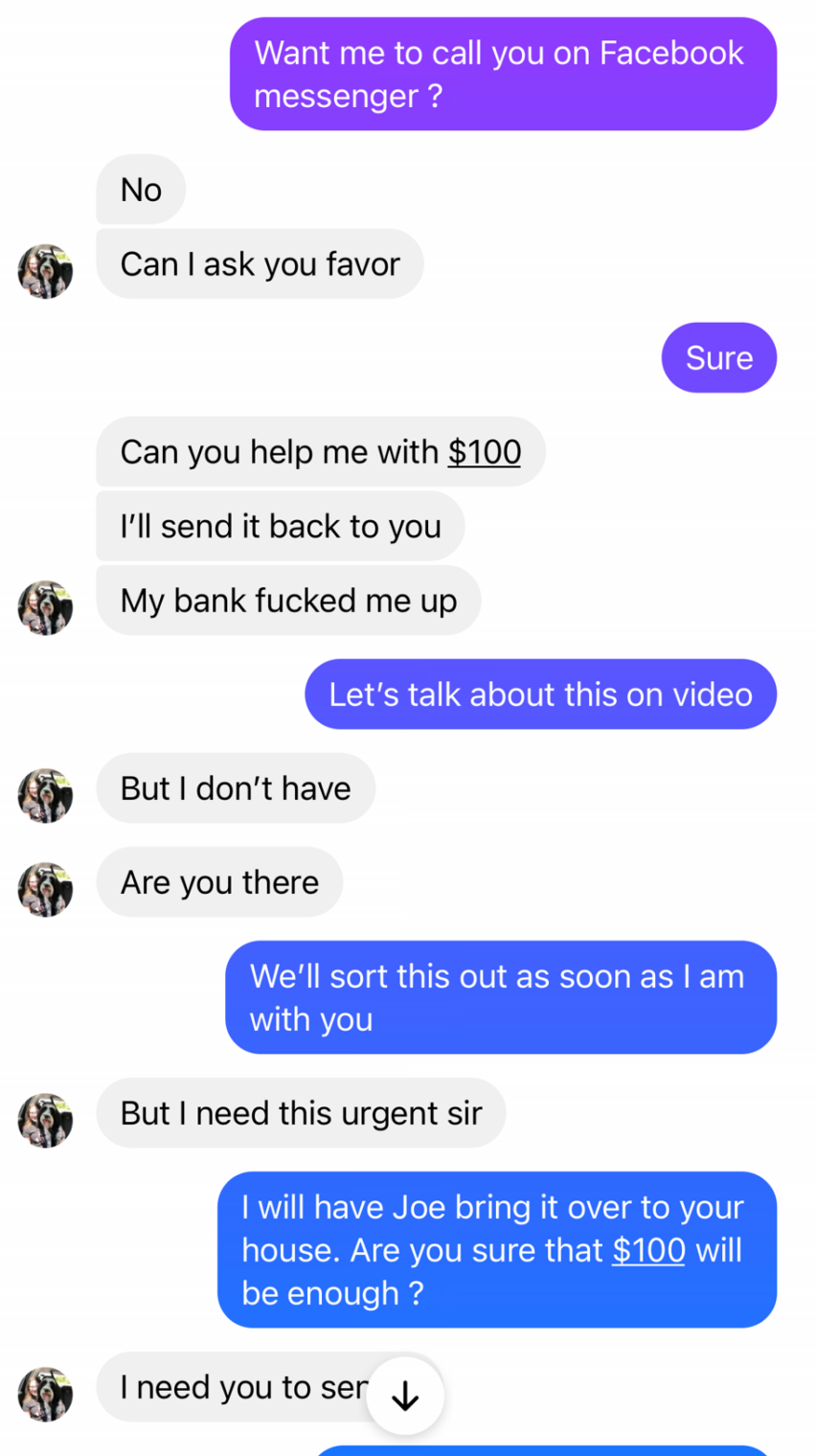 I am a little confused…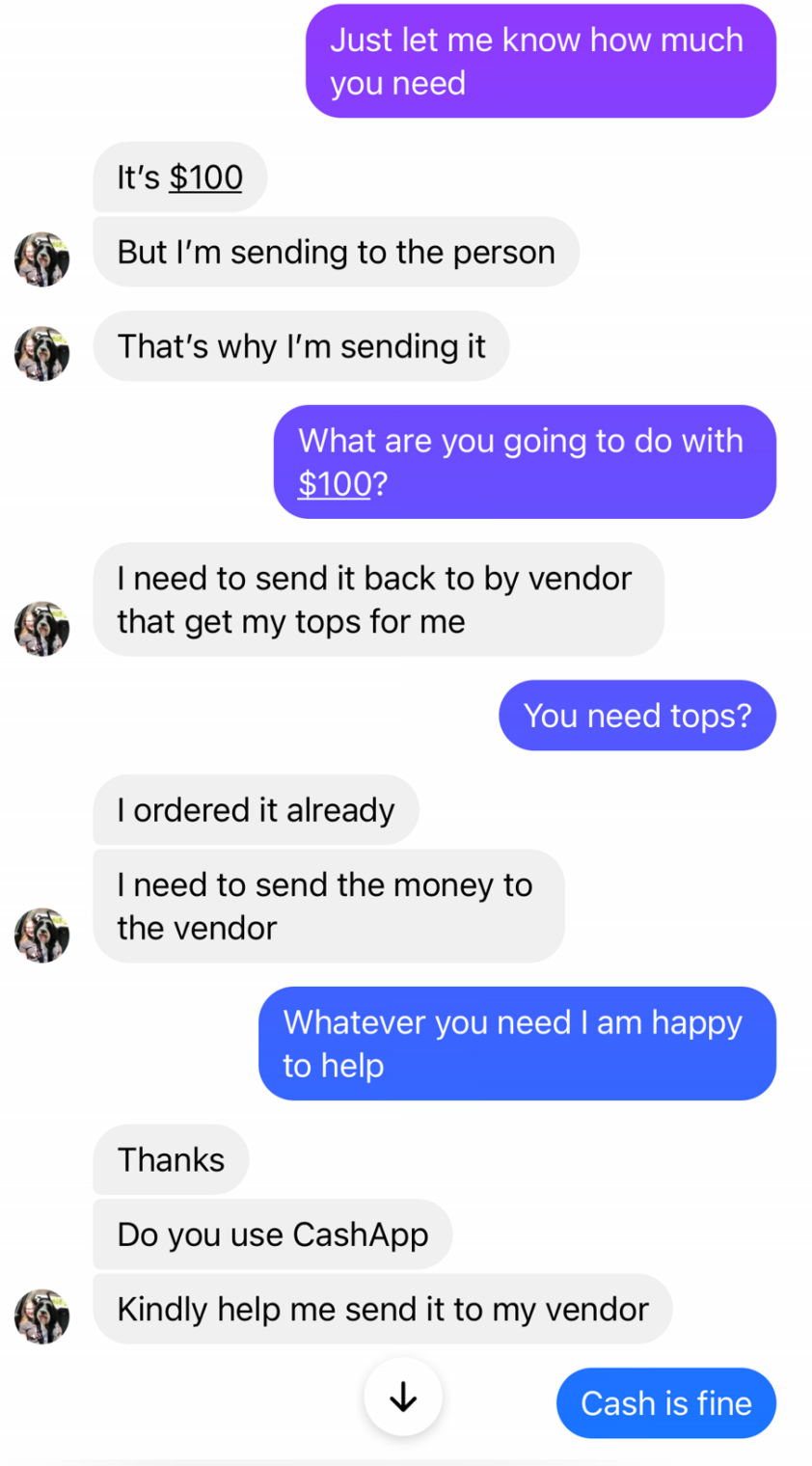 Fortuitously, it turns out that I am good friends with Tito Rodrigueze: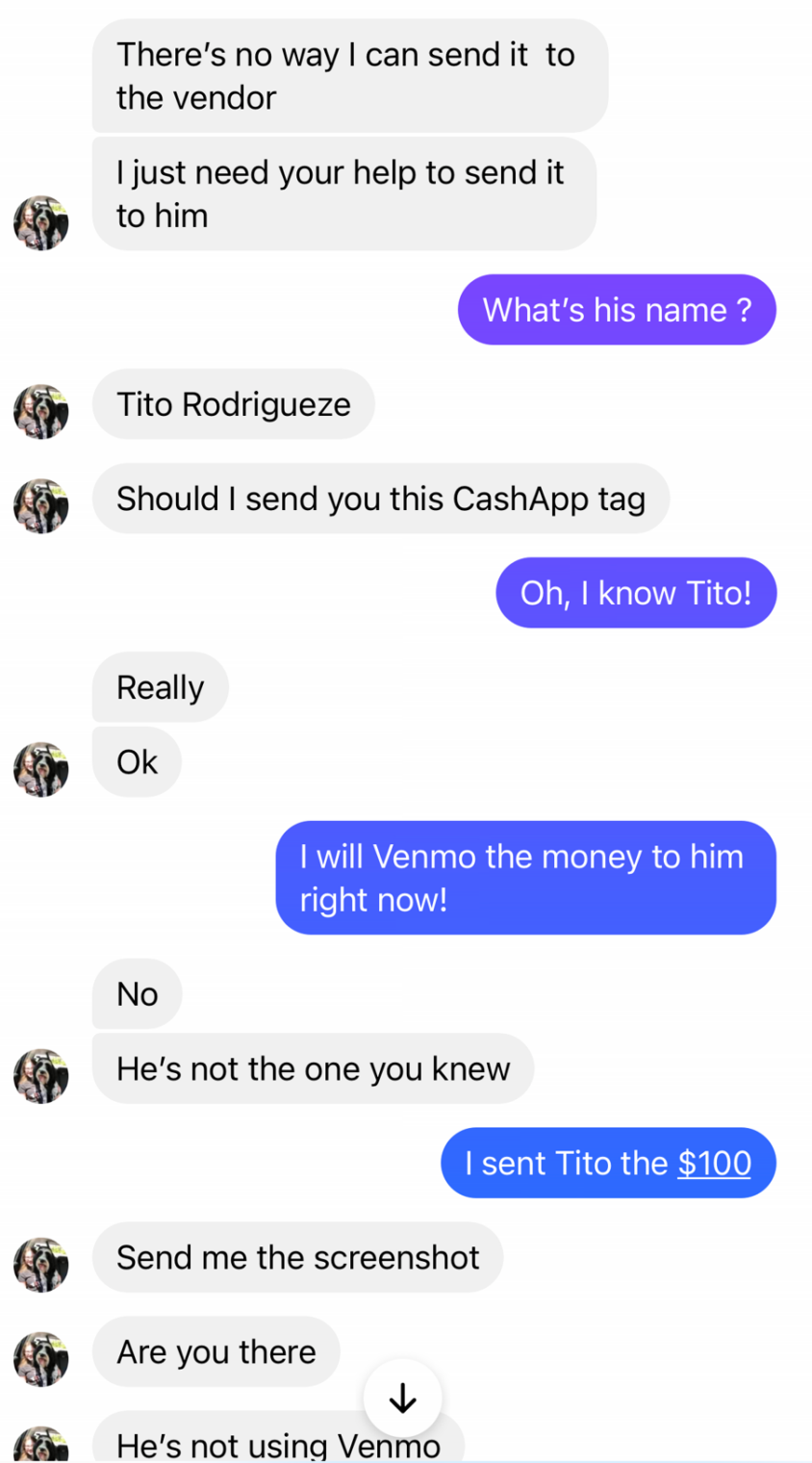 The hijacking victim's mom spent days trying to recover the account. Facebook is not easy to deal with, it seems.
Full post, including comments