It has been a year since Elon Musk took over Twitter. Is that a long enough period to determine which side of the fine line between stupid and clever the acquisition fell on?
After half a year, Elon had cut the number of employees by 80 percent (CNN).
Here's my 15 minutes of fame on Twitter:

The tweet in context, replying to a tweet from state-sponsored National Public Radio:
Correction: An earlier tweet incorrectly stated there is limited scientific evidence of physical advantage. Existing research shows that higher levels of testosterone do impact athletic performance. But there's limited research involving elite trans athletes in competition.
The glorious like itself: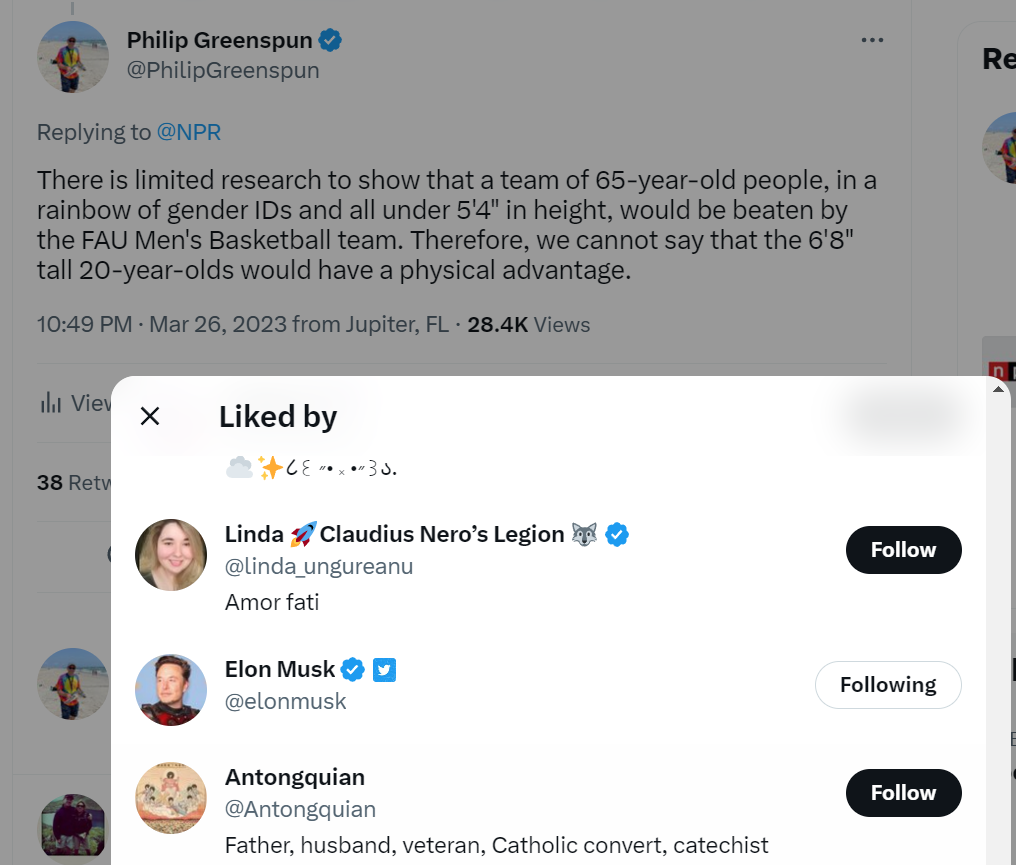 Note that Twitter's software didn't highlight this to me. Elon Musk was lumped in with "and N others" in the notifications. I probably wouldn't have noticed my brief moment of Twitter fame if not for the separate notification of the ELON ALERTS tweet.
The financials sound bleak. Despite all of the payroll cuts, the company was losing money as of July 2023 (Reuters).
And, more importantly, how is our democracy doing after a year of being attacked with misinformation? Will the biggest beneficiaries of freedom of speech on Twitter turn out to be supporters of Hamas? In the pre-Musk days, Facebook and Twitter might have prevented the righteous from expressing their hatred of Israel, Jews in general, etc. On the other hand, Facebook doesn't seem to be censoring anti-Israeli posts. Example: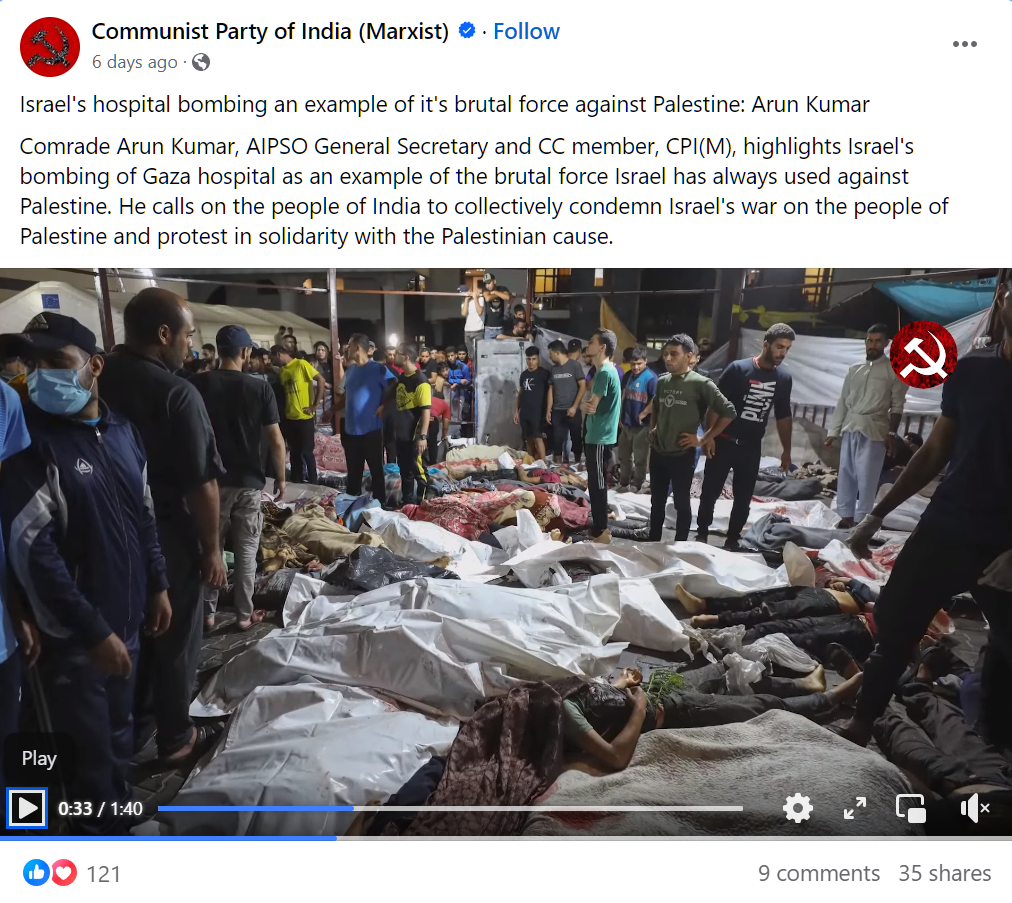 It is not "misinformation" by Facebook standards to refer to what is happening as "Israel's war on the people of Palestine" nor to assert that Israel bombed a hospital despite the fact that nobody at Facebook has seen a picture of a bomb crater.
Full post, including comments